Weekly Newsletter 1/14/2022
Serve on the Tech Team
TRAINING WILL BE HELD MONDAY, JAN 10
AT 7PM IN THE SANCTUARY
(Current volunteers should also attend)
Be part of the technical side of ministry, behind the scenes. We need people for soundboard, power point design, live stream broadcast and more!
The End is Near - And that is a good thing!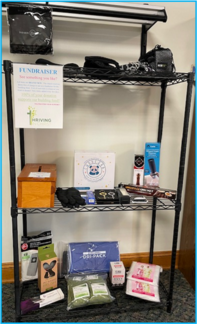 1/11/21 pymt to principal: $5,000
Building loan balance due: $52,000...THE END IS NEAR!
• Projected pay off is July 2022 IF we are able to keep paying against the principal as we have in the last year; sooner if more people chip in, every dollar helps!
• Gift card sales earned $2,255.15 for the building fund in 2021 & cost us nothing! Purchase your gift cards through the church for your own shopping or gifts and earn money for the building fund! It's that easy!
• TLC Cost Sharing totaled $7,200 in 2021 that was applied to the building fund.
• NEW opportunity to earn money for the building fund– we receive brand new items in their original packaging through a program we are enrolled in through AP&G. Items are on display at the end of the office hallway and available for a donation to the building fund. Stop & check it out often as new items are added all the time! (Picture above)
Our Leadership Team for 2022:
Pat Chambers, Chair
Pastor David
Randy Huber
Phil Hanse
Scott Saxon
Debbie Ackley
Sandy Hess
Mark Thomas
Dona Seward
Dave Barron
Chloe Drabant
Madeline Cross
Meeting minutes & additional "business info" is posted at the end of the office hallway. As always, meetings are open for anyone to sit in on. If you have an item for discussion, please contact the office so it can be added to the agenda. Leadership meets the 3rd Sunday of every month at 12:30pm.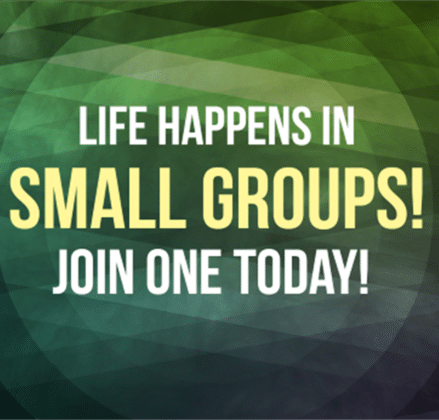 The GOAL: 7 NEW
Small Groups in 2022!
Small groups can help us develop a greater sense of Christian community in a disconnected age. They can facilitate the formation of deeper Christian friendships, encourage greater spiritual accountability among church members, and become a natural opportunity for inviting unbelieving and unchurched
(or under-churched)
neighbors to interact with a covenant community.

In our Thoughts and Prayers
Our Church Family:
Layser Family, Janessa Nichols, Wealthy Shutt & family, George Humbert, Dave & June Curran
Extended Family:
Maci, Family of Mike, John Gerst Sr, Family of Gary Keefer, Charlie Brannon, Creveling Family, Family of Pat Engle, Shirley Dietz, Michael McHale, Family of Chris Kishbaugh, Tom Bauman, Kayla Spiker
LAMbs:
Betty Barnhart, Christine Bialecki,
Miriam Cropf, Barb Daise, Doris Freese, Peggy Gerst, Randy Swartz, Darlene Swope
Serving in the Military:
Damon Blevins, Dan Harris, Heather Muse, Janessa Nichols, Ian Robinson, Nick Seybert, Dakota Sweeney
Local Law Enforcement:
Tammy Smith
Circle of Prayer Churches:
Wesley Mechanicsburg, Lookout Honesdale, St Paul Calvary Williamsport, Bald Eagle Tyrone, Mooresburg, Chapel Red Lion, Church of Christ Uniting Kingston, Austinburg Knoxville, Arch Rock Mifflintown, McConnellsburg
Email or call the church office with any prayer requests
Email or Call the church office with any Prayer Requests!
trinity.secretary@verizon.net
570-275-1255
Financial Information

Contributions Received 1/9/2022:
General Fund: $2,161.40 (used for utilities, missions, programming, maintenance…)
Building Fund: $490.00 (used for the building loan interest & principal only)
Love in Action (to date): $1,464
Building Loan
1/11/21 payment to principal: $5,000
Building loan balance due: $52,000
Our address is: Danville, PA 17821, USA