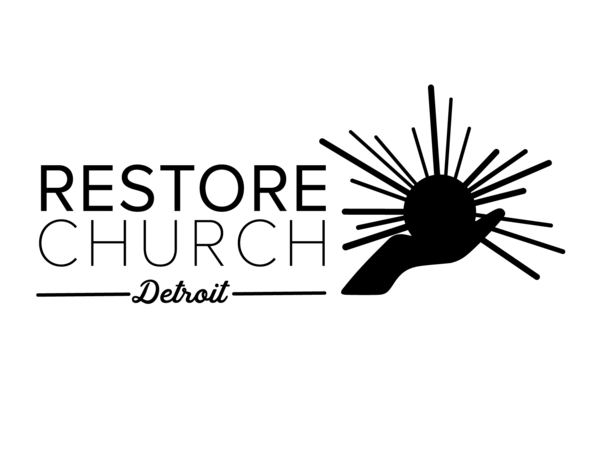 Restore Weekly Announcements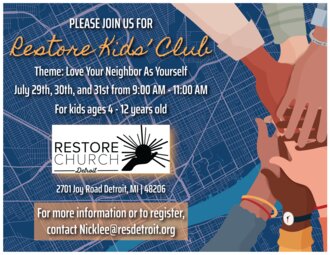 Kids' Club - July 29, 30, 31st
We are looking for volunteers to help us plan and execute Restore Church Kids' Club! Please email nicklee@resdetroit.org for any questions about Kids' Club or to volunteer! Thank you.

Congratulations to the Potters on the birth of their baby girl this past Monday. Please pray for the potters for rest and wisdom as their family has expanded. Praise the Lord!
Below is a meal train and an opportunity to serve them!
Opportunities to serve
We need more volunteers in the following areas.
-Security
-Audio Visual
-Worship Team
-Greeters
-Sunday morning cleaning crew
-Nursery
Additional volunteers to join the rotation for picking up
sister Julia for Sunday service
Please see Pastor Charles or email at email@resdetroit.org
for more information.
Children's Ministry Update
Nursery - We Are Officially Open!
Thank you to all those who have already signed up to help with nursery and check-in and check-out! We are looking for 2 more female volunteers to help volunteer in the nursery. Please email nicklee@resdetroit.org if you think you can help in this way! :) Thank you for your consideration.
Giving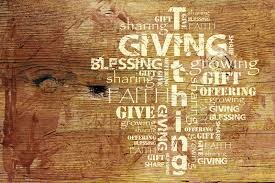 NEW TEXT TO GIVE OPTION
You can continue to give your tithes and offerings electronically, whether you attend in person or are joining us via our live-stream.
Just text the word Give with the amount (e.g. Give 100) to 313-403-3049, and you'll receive a link to give securely online.
If you would like to mail a check or money order, those can be sent to 2701 Joy Rd., Detroit, MI, 48206.
Listen

Missed last week's sermon? No problem!
You can also download Restore's sermons on iTunes! Search for Restore Church in the iTunes Store under "Podcasts."
Text for Sunday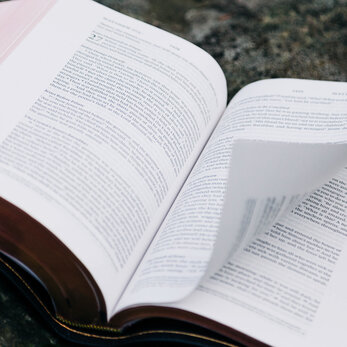 Acts 5:17-24


The Apostles Persecuted
17 Then the high priest and all his associates, who were members of the party of the Sadducees, were filled with jealousy. 18 They arrested the apostles and put them in the public jail. 19 But during the night an angel of the Lord opened the doors of the jail and brought them out. 20 "Go, stand in the temple courts," he said, "and tell the people all about this new life."
21 At daybreak they entered the temple courts, as they had been told, and began to teach the people.
When the high priest and his associates arrived, they called together the Sanhedrin—the full assembly of the elders of Israel—and sent to the jail for the apostles. 22 But on arriving at the jail, the officers did not find them there. So they went back and reported, 23 "We found the jail securely locked, with the guards standing at the doors; but when we opened them, we found no one inside." 24 On hearing this report, the captain of the temple guard and the chief priests were at a loss, wondering what this might lead to.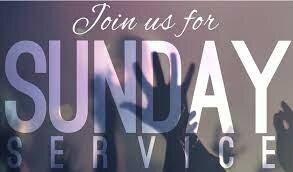 Join us this Sunday for in person worship gatherings.
For those of you who aren't able to join in person, we'll continue to livestream our service at 11am.
Our address is: 2701 Joy Rd, Detroit, MI 48206, USA