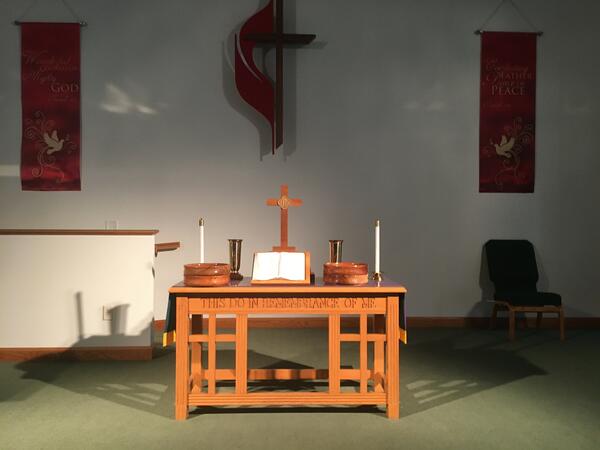 Weekly Update
January 6, 2021
Devotional Thought
But I with the voice of thanksgiving
will sacrifice to you;
what I have vowed I will pay.
Deliverance belongs to the Lord!" Jonah 2:9
"Deliverance belongs to the Lord" is an odd thing to say in the belly of a fish. But that is one of the reasons I love Jonah—the book likes to mess with your expectations. It is so easy for us to think about the fact that Jonah got out of the fish's stomach that we forget that in the moment he was the ironic main course in some reverse sushi. As he is uttering these words Jonah has decided to kill himself by drowning only to be swallowed. He is not so much asking for deliverance but recognizing God is in control despite his rebellion.
Jonah has run as far as he could and his efforts and will have proven fruitless. Now he is forced to recognize his debt to God. Did Jonah expect to live? Did he want to be saved? I doubt it, rather, I think Jonah saw who God is and was forced to submit to God's authority. We love to hear "deliverance is from the Lord" when we are in dark or difficult times which we want to escape, but Jonah shows us deliverance can come even when we do not want to be delivered. Jonah did not want to be delivered the fish's stomach was his place of refuge away from what God had called him to be. Jonah was in the fish because he did not want to be with God, it was his place to hide, and even there God found him. This is how it often works for us, our hiding places from God are often like fish stomachs, and yet we hide there hoping God will not search us out—to no avail. Jonah also shows us that part of recognizing God's deliverance is in recognizing the vows we have made to God. Each of us has made a promise to live as a child of God and Jonah reminds us that our vow can be brought up at any time. It is crucial that we take this vow seriously, not because this is how we may be delivered from the fish's stomach, but because we do not want to be there to begin with. Our vows to God keep us in relationship with God and out of places like the fish stomach, let us be mindful of what we vow to God for the sake of his name.
Upcoming Events
Download
Sunday, January 10th, 10:30 am (EST)
Download
Sunday, January 17th, 10:30 am (EST)
Download
Monday, January 18th, 6 pm (EST)
General Information
Sunday morning schedule
Canal Lewisville 9am e-bulletin click here
Online services for both churches 9:30am
Prairie Chapel 10:30am e-bulletin click here
We have not held Bible studies in a month but two things we would like to begin in 2021
Reading the Bible through in a year If you would like to join in click here for the schedule.
You can also see our website.
Online Bible studies with in home aspects, please let Pastor Wes know if this sounds interesting
People have asked me about Prairie Chapel's radio program. For anyone interested I created a YouTube playlist and will update it as new episodes are available to access it you need the link: https://www.youtube.com/playlist?list=PLvUdNpLeYowCjv6E6u19Z0mguxa9Tm3Ul
Please pass this information along to others in the church, and if you know of someone who might want to be added to this list let me know.
We are continuing to look for ways of connecting to members without internet access, please contact me with any suggestions.
The Book Shelf
Considering we are beginning a group to read the Bible through in a year I will provide some of my Bible recommendations.
The translations I like are The New Revised Standard Version, The New Living Translation, & The Common English Bible
If you want study Bibles I like The Harper Collins Study Bible, The Wesley Study Bible, & The Life Application Bible
Don't forget to check out The Bible Project this website is a gold mine of great material blogs, podcasts, & best of all great animated videos for teens & adults.
Our address is: 45494 Co Rd 23, Coshocton, OH 43812, USA