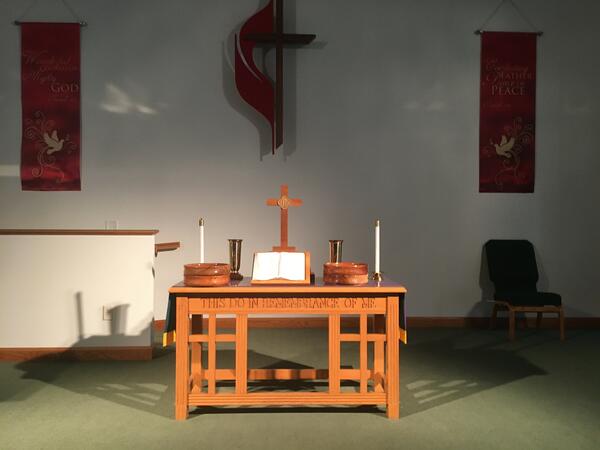 Weekly Update
January 20,2021
Devotinal Thought
Jesus said to him, "If it is my will that he remain until I come, what is that to you? Follow me!" John 21:22
Jesus said, "Follow Me." These are very difficult words. I am always comparing myself to others, wondering why so-and-so received this or that blessing, or had a divine encounter. Truth be told there are times when I feel God is not being fair and I want the type of blessings others enjoy. This is the scenario unfolding in John 21, Peter has just been told that his service to Jesus involves struggle, chains, and death, and his response is to look at John and say, "What about him?" Now it might be that Peter was concerned for his friend and was hoping that John would not have to suffer the way he would. But, it makes no difference whether Peter was concerned for John or wanted John's blessings, Jesus' response was the same, "Follow me!" When we focus on the journey of others, we lose sight of our own journey and bad things happen. The only time I have hit a rock in my kayak was when I focused more on Katelynn than on my path. I watched her navigate the river and a rock surprised me. Our spiritual journey is often the same; we start watching how others interact with God and our lives become grounded. We can talk to others about what they have experienced in their walk with God (indeed we should do this). But, when our focus becomes on copying the experiences of others we will not enjoy the relationship God has with us. Begin to ask yourself am I focusing too hard on the spiritual lives of others, am I becoming trapped in comparing myself with them? If so take time to pray about how God can show you how to heal from the sin of comparison.
Upcoming Events
Download
Sunday, January 24th, 10:30 am (EST)
Let's Sttep Out
We want to make sure we are connecting to everyone and helping their walk with God,
Do you know someone who feels disconnected?
Know someone who needs help connecting to our online information?
As we begin 2021, we are looking to strengthen our connections, you can help. Contact the church office if you know someone who needs help connecting to the church. And think about 6-10 people you need to check in with and reconnect.
General Information
We are having difficulty publishing our prayer concerns.
You can find them by clicking here
Sunday morning schedule
Canal Lewisville 9am e-bulletin click here
Online services for both churches 9:30am
Prairie Chapel 10:30am e-bulletin click here
We have not held Bible studies in a month but two things we would like to begin in 2021
Reading the Bible through in a year If you would like to join in click here for the schedule.'
Online Bible studies with in-home aspects, please let Pastor Wes know if this sounds interesting
People have asked me about Prairie Chapel's radio program. For anyone interested I created a YouTube playlist and will update it as new episodes are available to access it you need the link: https://www.youtube.com/playlist?list=PLvUdNpLeYowCjv6E6u19Z0mguxa9Tm3Ul
Please pass this information along to others in the church, and if you know of someone who might want to be added to this list let me know.
We are continuing to look for ways of connecting to members without internet access, please contact me with any suggestions.
The Bookshelf
Normally I highlight a book but this week I wanted to highlight music. We need to sing more (especially since we are not singing together), so let's sing. Here are two fine collections of hymns.
Greatest Hymns by Selah
Redemption Songs by Jars of Clay
Don't forget to check out The Bible Project this website is a gold mine of great material blogs, podcasts, & best of all great animated videos for teens & adults.
Our address is: 45494 Co Rd 23, Coshocton, OH 43812, USA