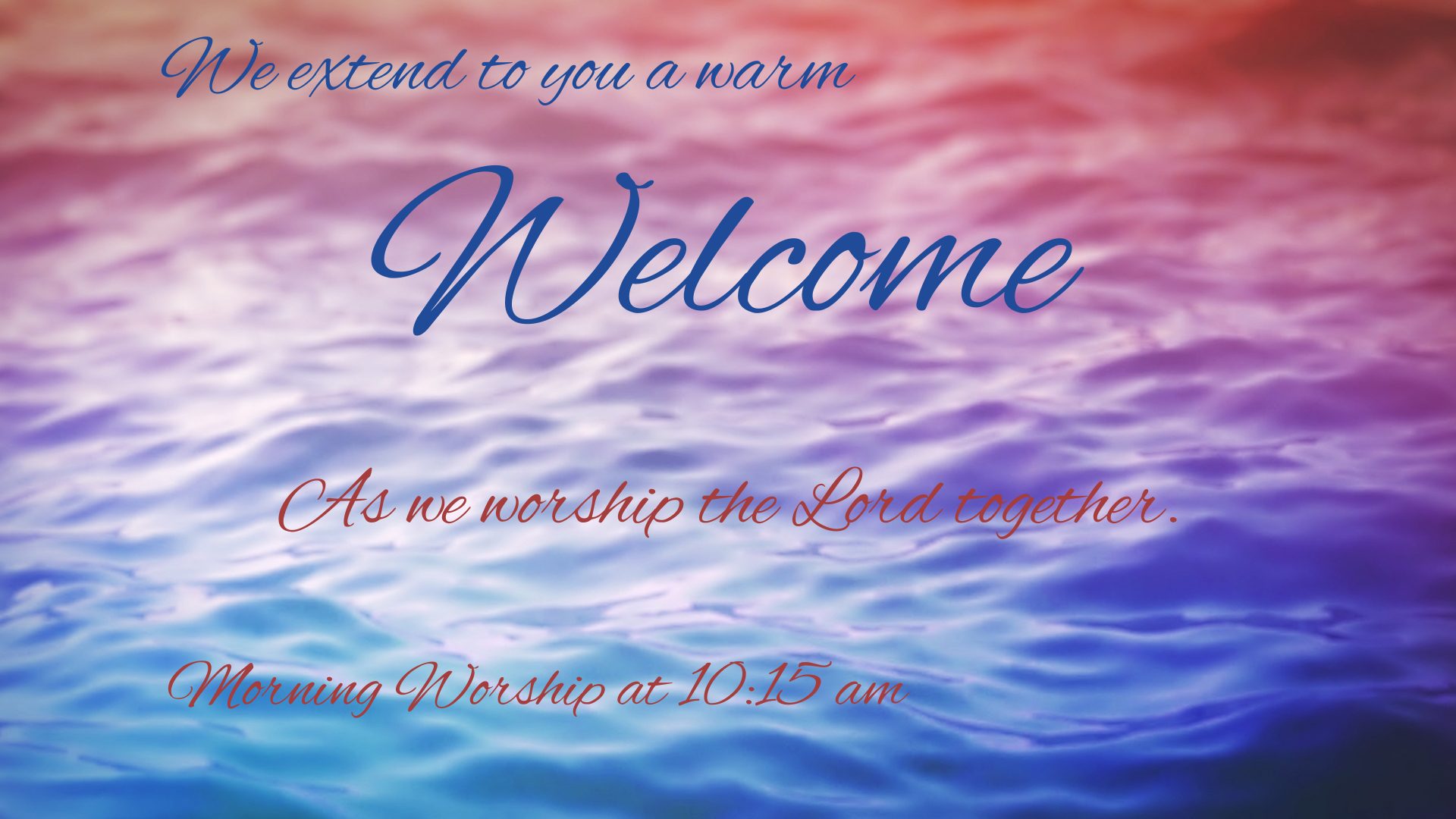 Mount Pleasant BIC
June 6, 2021 Bulletin
Songs in this Week's Service
PRAYER REQUESTS
-Prayers are with Linda T. as her husband Mike passed away Wed morning.
-Fran B. has been dealing with an eye infection.
-Pray for Bev as she recovers from her surgery.
-Lois S. had cataract surgery and is recovering.
-Al L. is preparing to have cataract surgery.
-Prayers for Joel's family as they deal with several medical challenges.
-Tony B has been ill for over a week and is undergoing testing.
-Connie is home and under the care of hospice. Prayers for comfort.
-Helen has not been feeling well.
-Fran's severe back and neck pain.
-Chris- having nerve pain.
-Prayerfully consider participating in the 2021 missions trip to Africa.
-Continue to pray God will provide a Youth Ministry Coordinator
PRAISES
-Joel's aunt's surgery went well and she is recovering.
-Fran's back and neck pain is improving.
-Warren T. is home and doing better.
-Tony B. has started a new job!
-The technology to stay in touch in so many ways.
-Salvation and hope for the future
-A Loving Father
-This body of believers
-Cooperation with changes from Covid
-Answered Prayer and healing
Announcements
Check our Faithlife Page periodically to view announcements, updates, prayer requests, bulletins, upcoming events, etc. Faithlife.com/mpb-mount-joy
Statistics from 5/30/2021
Offering - $3,005.05 General Fund $50.00 Global Compassion
Discovery Hour - 39
Morning Worship Hour -57/10 Virtual
May Financial Report
$17,883.61 Income
$14,008.87 Expenses
Let us get to know you!
Please take a moment to send us your information so that we may stay connected with you. Your information is carefully managed and protected.
How did you hear about us?