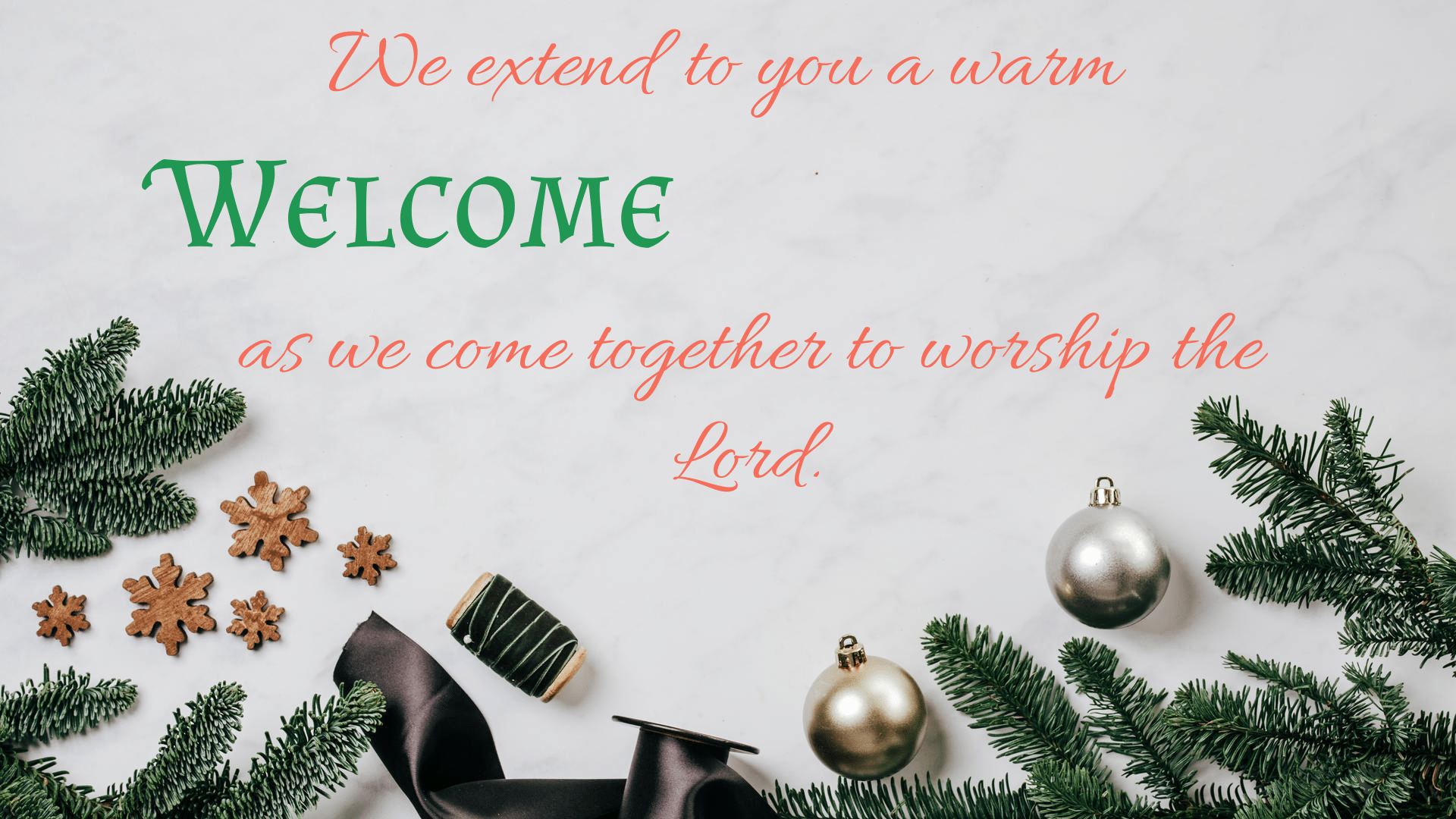 Mount Pleasant BIC
December 5, 2021 Bulletin
PRAYER REQUESTS
-Our prayers for comfort are with Marilyn after Len's passing.
-Prayers are with Kay's family after Miriam's passing.
-Prayers for the Sentz family with the loss of brother Richard.
-Leroy is still completing therapy.
-Helen is doing better but having physical and occupational therapy.
-Pray for Chris B. that he would find healing in the Lord, and prayers for his search for housing.
-Keep Lois P. in your prayers as she is taking the responsibility of treasurer while Leroy is recovering.
-Continue to pray God will provide a Youth Ministry Coordinator.
PRAISES
-Ruby's DIL Mary's aneurysm is resolved!
-Praise the Lord for Kevin Cortez accepting Christ as Savior and for his protection since there was a fire in his home where he was living.
-Praise the Lord for a good Missions Day and the wonderful giving
-A Loving Father
-This body of believers
Announcements
Check our Faithlife Page periodically to view announcements, updates, prayer requests, bulletins, upcoming events, etc. Faithlife.com/mpb-mount-joy
Statistics from 11/28/2021
Offering - $3,447.00 General Fund
$620.00 – Ncube Love Offering
$60.00 – Global Compassion Fund
Discovery Hour -38
Morning Worship Hour - 59/10 Virtual
Let us get to know you!
Please take a moment to send us your information so that we may stay connected with you. Your information is carefully managed and protected.
How did you hear about us?