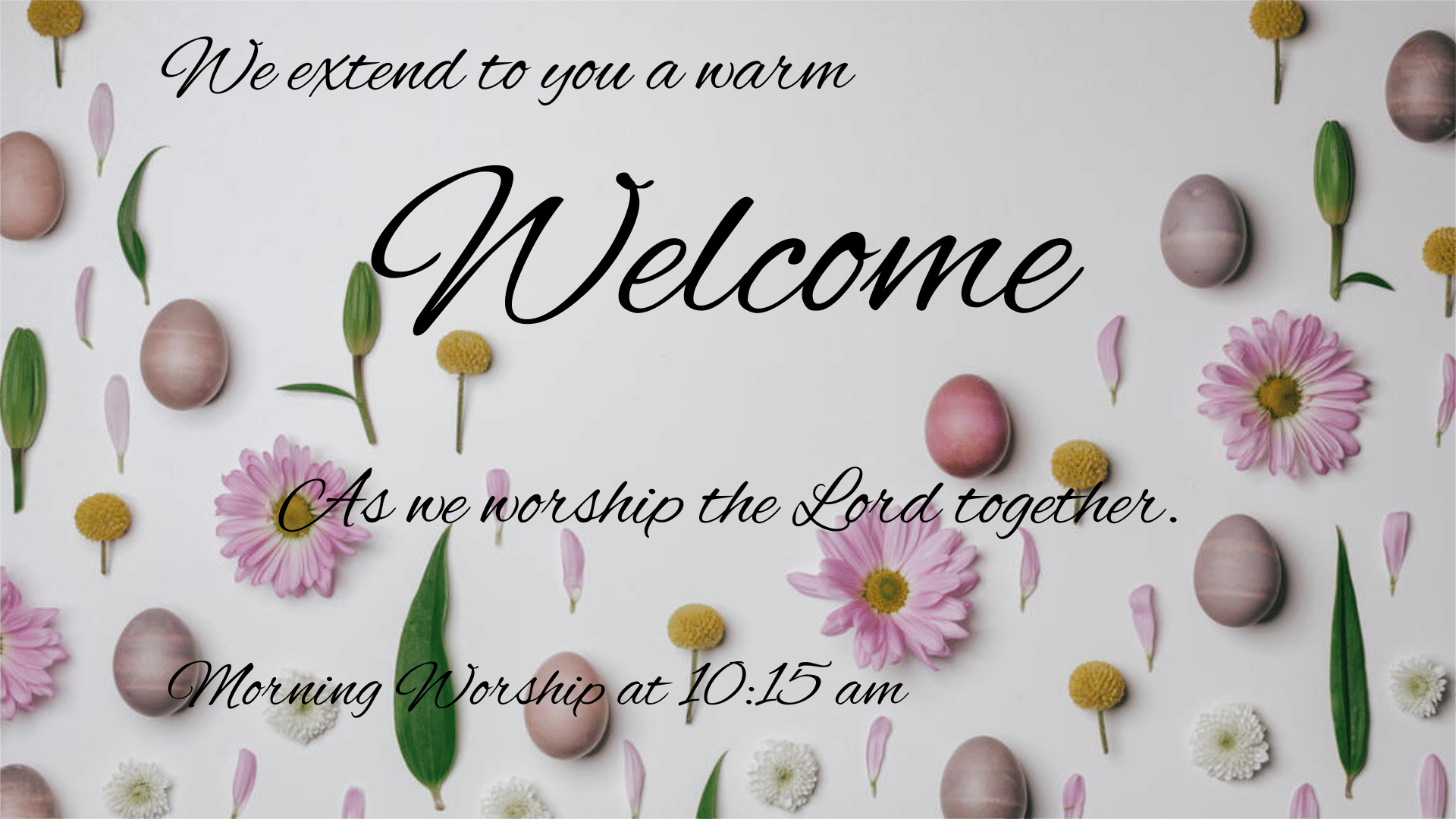 Mount Pleasant BIC
March 28, 2021
Jesus took our separation and rejection
Songs Included In This Week's Service
King of Kings
Tell Me the Stories of Jesus
Hosanna - Lord We Lift Up Your Name
Hosanna - Praise is Rising
One Day
March Prayer List
Pray for those persons who are in "lockdown" in Nursing Homes. Here is a list of those from our congregation; Doug C., Anna F.,
Dan H., Miriam H., Vivian S. and Don and Rachel W.
Also any others that come to mind.
Announcements
Check our Faithlife Page periodically to view announcements, updates, prayer requests, bulletins, upcoming events, etc. Faithlife.com/mpb-mount-joy
Statistics from 3/21/2021
Offering - $2,072.00 General Fund
Morning Worship Hour - 83/3 Zoom
February Financial Report
$16,645.00 Income
$10,921.02 Expenses
Let us get to know you!
Please take a moment to send us your information so that we may stay connected with you. Your information is carefully managed and protected.
How did you hear about us?