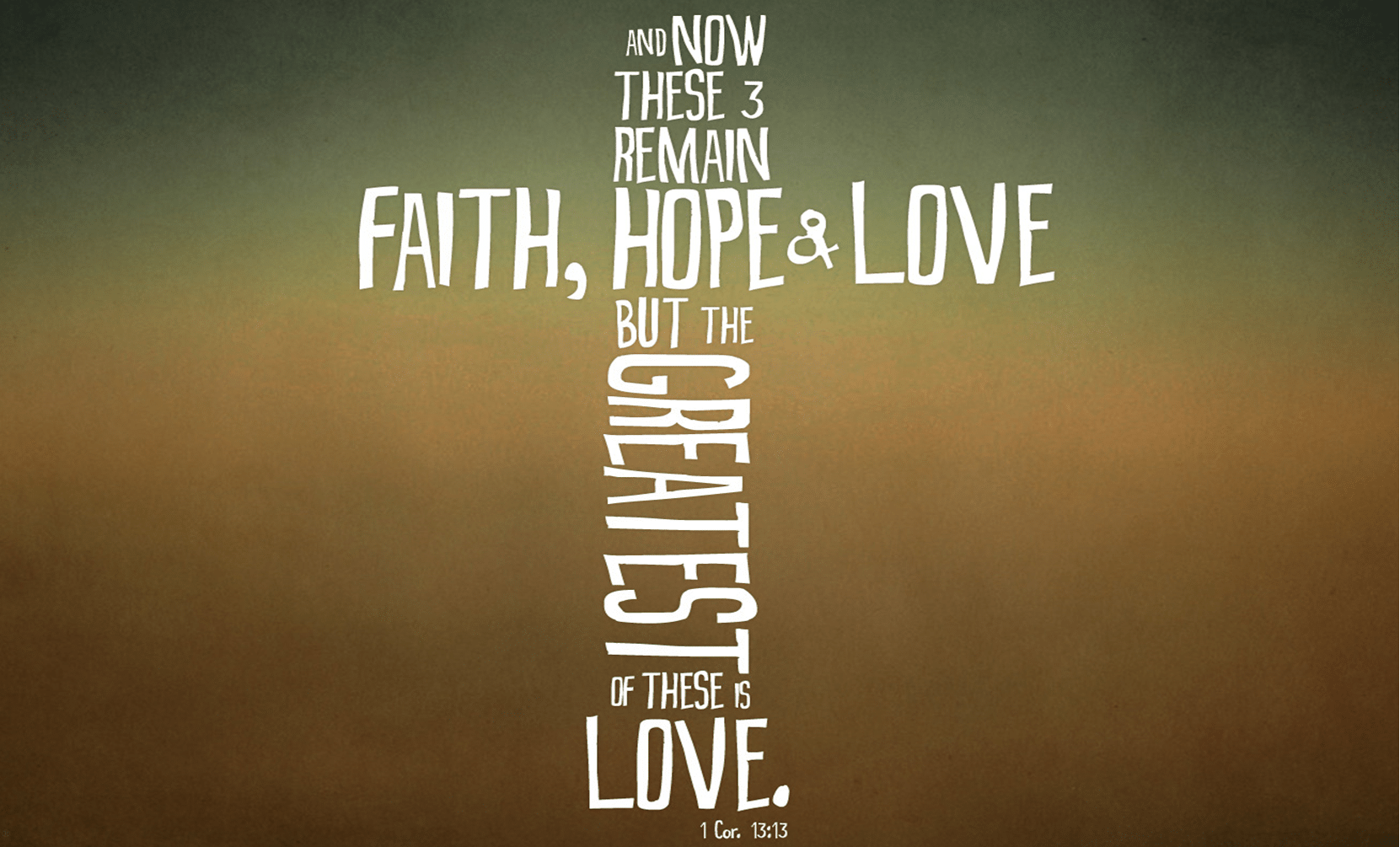 Pigeon River Church November 12, 2023
We express our love for God by worshipping Him together, introducing people to Jesus, nurturing God's family, and serving in obedience to Christ.
We are glad you are here, and we hope you enjoy this opportunity to worship God with us.
Please join us on Facebook or YouTube if you cannot attend in person.
Join us for prayer in the conference room @ 8:45 am on Sundays
Welcome, Announcements & Prayer
Hymns of Worship
Scripture Reading: 1 Corinthians 13:1-13
Message: Pastor Bill Eberly
"This is How We Know What Love Is"
Offertory
Songs of Worship
Live stream sign-off
Sharing and Prayer
Closing Hymn
Benediction
____________
11 am Sunday School Opportunities
Children - Toddler thru 5th grade classes in the basement
Youth - c/o Zach Sopczynski in the Youth room
Adults - Quarterly format studying "God's Love is Law" Lesson 11 "Freedom in Love" c/o Brent Maust (Conference Room)
Following Jesus in a Land of Conflict c/o Debi Ackerman, Balcony -Sessions 3 & 4
Bilingual Connections c/o Phyllis Yoder & Esther Martinez, Sewing Room
Announcements
Today...TTLM - "An Evening in Song" featuring many local singing groups. The program will be held at the Elkton United Methodist Church, 150 S. Main St., Elkton, commencing at 6:00pm. A free will offering will be taken to support Thumb Leisure Ministries. Refreshments will be served. Everyone is welcome.
Mennonite Youth Choir registration is available now. The concert will be held in Berne, IN on March 3rd @ 2 pm.
Bring your Bible and join us Wednesday night to explore the Book of Acts, noticing the theme: Becoming the Church. We will reflect on how we came to Pigeon River and how Pigeon River lives its mission statement. Questions? Talk to Elaine Maust.
The Gifts Discernment ministry is working on the affirmation sheet for the coming year. Thank you to all those who submitted their surveys! Two positions that we would invite your particular prayers and discernment for are: the Missions Chair and the Nursery Coordinator. If you have interest in serving in one of these roles, please contact a member of the committee: Debi Ackerman, Deb Weidman, Jon Good, or Suzanne Gascho.
The annual Soup cook-off and youth fundraiser is Wednesday, December 6 @ 6 pm. If you would like to make a soup, please sign up at the Welcome desk. Please consider ways to support the auction by donating a creative item. If you have questions, please contact Pastor Bill.
The elders have reported on the third quarter. Please check your mailbox for this update.
The Pigeon Food Pantry is packing Thanksgiving food boxes this Thursday, Nov. 16th @ 9 am at the 1st UMC. Distribution of these boxes will be on Friday, Nov. 17th beginning at 9 am. Your help is needed for this important outreach to our community.
Thanksgiving Service: We have been invited to worship with the Elkton community churches this Thanksgiving. They will be hosting their Praise and Pie Service on Sunday, Nov 19th @ 6 at the Community Wesleyan Church of Elkton. Come to worship, Stay for some pie.
Offerings: You can mail in your donation or use our online giving portal in One Church. You can also check out how easy it is to text to give. Simply text the word "GIVE" and your amount to (833)428-2181. If you'd like to schedule direct deposit donations, contact Darrel Yoder. We appreciate your generosity and flexibility.
Schedules
Worship Leader this week: Dale Yoder
Worship Leader next week: Dale Ackerman
Fellowship Greeter this week: Cliff & Marie Maust
Fellowship Greeter next week: Theo & Annemiek Poelma
Pastoral Care this week: Brenda Maust
Pastoral Care next week: Diane Wilson
Nursery this week: Leslie & Judy Eberly
Nursery next week: Mariam Shupe & Josiah Maurer
Prayer Needs
Prayers for the local church
· Men's & Women's events to reach those in our community
Health Concerns
· Vernon Beachy family in their loss
· Burt and Linda Keefer
· Duane & Elaine Ropp
· Pat Yoder - recovery from surgery and upcoming treatments
· Lynette's brother-in-law, Barry w/ recent cancer diagnosis
· Debi Ackerman's sister-in-law Lois, recently diagnosed w/ cancer
· Ken Dietzel - two individuals he met; prayers for God to move in their hearts
Missions/Organization
· Rosedale International missions meeting
· RI - Spain - William & Laura - Praise God for what he is doing in this couple's community! Pray that recently baptized believers would remain firm in their faith, and ask for health and strength for the church leaders.
US/World
· War in Ukraine/Russia
· War in Israel/Gaza