SCFC Weekly Updates 9-15-22
THIS SUNDAY
This Sunday we continue our new series called "JESUS IS…" with a message from Pastor Bob Garon titled: "JESUS IS... The Way".
Jesus did not come to show us the way, nor has He come only to make the way, but to be THE Way. This is revealed through him as The Truth, not some version of it, and manifested to us in experiencing The Life only a saving, redeeming, and healing God provides.
Key Scripture: John 14:6
During this time it's our hope you will experience God's love through music, prayers, and a Bible teaching of hope, identity, and truth. Find out more: https://sherwoodfriends.church
Missed last Sunday's message? Watch it here.
WINTER COAT DRIVE & GIVEAWAY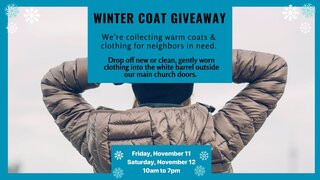 SCFC will host this event on Friday, November 11 and Saturday, November 12 from 10am to 7pm.
Donations can be dropped off starting now and placed in the white plastic barrel outside the front doors. Please bring clean winter coats, sweaters, sweatshirts, sweatpants, jeans, hats, gloves, socks, boots and sleeping bags. We are collecting for all ages.
Please contact Mary Post for details.
CITYWIDE WORSHIP & PRAYER NIGHT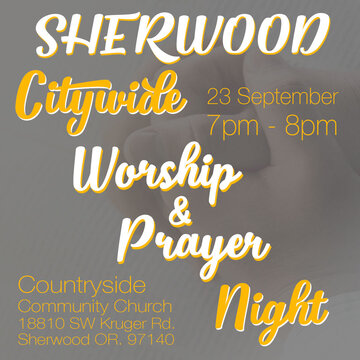 On Friday, Sept 23rd, come join Sherwood Friends and several Sherwood churches to pray for our city, our churches and God's Kingdom to come so His will is done in Sherwood as it is in heaven. Families with kids are encouraged to come together.
We're hosting Worship Night at Countryside Community Church on Friday, September 23rd and it will be 1-hour, 7pm-8pm.
INVITE SOMEONE TO ALPHA
Alpha is non-judgemental conversation for Christians and non-Christians about life's biggest questions and to understand the Christian faith better.
When: Tuesdays from Sept 13th - Nov 22nd
Time: 6:00pm - 7:30pm (we always begin and end on time)
Price: Free (includes a meal)
Where: Sherwood Community Friends Church (23264 SW Main St Sherwood, OR 97140)
SHINE WOMEN'S RETREAT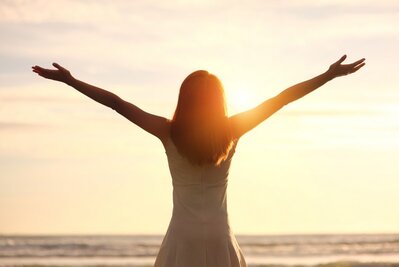 Deepen your intimacy with God more than you have before.
Join ladies from our church at this year's SHINE Women's Retreat.
SCHOLARSHIPS for Sherwood Friends regular attenders are available so money won't stand in your way to go. Contact Linda Giesbers and Lisa Garon for more info.
When two or three of you are together because of me, you can be sure that I will be there. Matthew 18:20
SHINE Women's Retreat 2022
Twin Rocks Friends Camp
September 30 - October 2, 2022
UPCOMING EVENTS
Download
Friday, September 23rd  •  7–8 am
BIRTHDAYS & ANNIVERSARIES

September 15-September 22
Rachel Heath (18)
Mary Lou Allison (20)
Katelynn Thronburg (20)
Shannon Whitaker (20)
Joisah Muhr (20)
Rachel Vandenhoek (21)
Brayden Garon (22)
Dan Hampton (22)
FINDING AND FOLLOWING JESUS
Our address is: 23264 SW Main St, Sherwood, OR 97140, USA