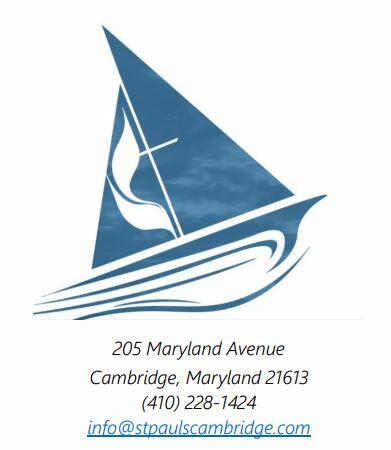 St. Paul's United Methodist Church Newsletter
Sunday August 29, 2021
2021 Committee & Contacts
Pastor: Chris Pettit (pastor@stpaulscambridge.com)
Office Manager: Toni Insley (info@stpaulscambridge.com)
Director of Youth Ministries: Rebecca Redmer (rredmer@stpaulscambridge.com)
Administrative Council Chairperson: Robbie Hanson (rchanson74@gmail.com)
Board of Trustees Chairperson: Rick Marshall (trustee@stpaulscambridge.com)
Finance Committee Chairperson: Fred Redmer (treasurer@stpaulscambridge.com)
Staff Parish Relations Committee Chairperson: Deb White (councmom@comcast.net)
Memorial Fund Chairperson - Scott Daniels (443-521-4577)
Health Ministries Chairperson: Dot Bradshaw (443-225-5394)
Church Office Hours: Monday – Friday, 10 am – 2 pm
Pastor's Office Hours: By Appointment
If anyone would like a visit from clergy, please contact the church office.
St. Paul's Home Church Groups
"Jesus went up on a mountainside and called to him those he wanted, and they came to him. He appointed twelve that they might be with him and that he might send them out to preach" Mark 3:13-14
It is pretty amazing what Jesus can do with a small group of disciples. This has been true throughout the last two thousand years. Every great movement of the Church has coincided with a tight-knit, loving fellowship of believers who share life together, encourage one another and respond to the promptings of the Holy Spirit to engage in some good work. Back in the early days of the Methodist movement, John Wesley recognized the importance of a system of discipleship and accountability – a way of connecting people together so that spiritual growth through intimate fellowship could occur. "Class Meetings" were established (small groups) where members could "bear one another's burdens" and "speak the truth in love". Here is what Wesley would later write about Class Meetings:
It can scarce be conceived what advantages have been reaped from this little prudential regulation [Class Meetings]. Many now happily experienced that Christian fellowship of which they had not so much as an idea before. They began to "bear one another's burdens," and naturally to "care for each other." As they had daily a more intimate acquaintance with, so they had a more endeared affection for, each other. And "speaking the truth in love, they grew up into Him in all things, who is the Head, even Christ; from whom the whole body, fitly joined together, and compacted by that which every joint supplied, according to the effectual working in the measure of every part, increased unto the edifying itself in love. (Henderson, John Wesley's Class Meeting, 106)
While we cannot "cut and paste" from the past and expect the same results, we can learn from the past and recognize the wisdom of establishing small groups within our context. If we take our discipleship seriously, we know we need other Christians with whom we can be open and honest with and who will be open and honest with us. We grow when we meet to share what God is doing in our lives and we are encouraged as we hear the stories of others. We are strengthened as we pray for one another and receive some godly instruction while allowing the Spirit of God to transform us.
This fall, we will be launching 'Home Church' groups here at St. Paul's (and at Grace). Church is not a building, it is a people. Home Church groups are gatherings of 8-12 people who typically meet at the home of a host. They can decide as a group whether or not they will enjoy a full meal (i.e. potluck) or simply snacks and refreshments. There will be a time of fellowship, teaching, discussion, and prayer. There will be a start date and an end date to group meetings. At the end of one "season", new host can step forward and existing host can choose to continue or take a break. We will begin with every group using the same church wide resource for the teaching component. After several meetings, the Home Church groups will be challenged to identify an 'Act of Good' or 'Act of Service' that the group will set out to accomplish together. These are "Open Groups", meaning you may choose who you want to meet with, but you must be open to new members joining your group. Participants in the Home Church Groups do not need to be worshippers at St. Paul's – this is a great way to reach new people.
There will be a roll-out of this ministry in September with more information to follow, but I need to identify "Home Church Hosts" right now! Are you willing to open your home and be a gracious host? If so, please let me know by calling 410.739.4364, emailing pastorpettit@gmail.com. or simply connect with me during the week. And to everyone, please pray for this ministry!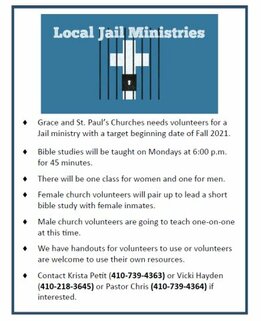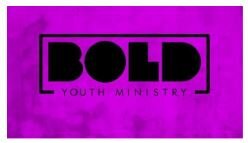 It's hard to believe that Summer is almost over and a new school year is starting! A few weeks ago I saw this great little poem about a pencil, so this year, I included the poem and a pencil in each of my back to school letters. As I wrote inspiring words on the pencils, I said a prayer for each kid. I couldn't help but think of my school days and all the memories, some good, some not so good. Maybe I am alone, but I can still remember hurtful words said to me, I can remember embarrassing moments, I can remember the feeling of dread when I knew I hadn't studied enough for a test. I forget sometimes, how hard it is being a kid, the stresses, navigating friendships, living up to expectations, and trying to figure out who you are. It's a hard time in life, and as much as I would love to snap my fingers and make life easy for our youth - life doesn't work like that. But what does work is prayer. As I addressed the envelopes, I prayed again for our youth. I prayed God would put believers in their path, to encourage them during the day, to remind them who they are in Christ, to remind them God is with them. Everyday in September our BOLD Facebook page will have a prayer for our schools. Will you join me in prayer for the next 30 days, praying for the students, teachers and all staff? . . . . . . .

If you are interested in joining our devotional youth text, let me know! We have some exciting things happening this fall! We would love to have you join us in the fun and help lead our kids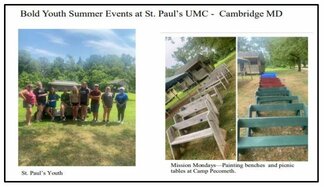 Methodist Men
The Methodist Men are planning to resume in person meetings in September. We will closely monitor the covid situation and give an update as we get closer. Hope to be able to see everyone in September.
Don Kinnamon Sr. President.
Upcoming Events
Download
The congregations of Grace, St. Luke's, St. Paul's, Waugh Chapel and Zion will gather at Great Marsh Park in Cambridge to share in the Lord's Supper with one another, marking World Communion Sunday. There will be a tent and each church will provide some chairs. Mark your calendars and plan to attend this celebration of the Eucharist. You can view the full calendar at http://57700363.view-events.com/calendar/57700363
Sunday, October 3rd, 4:15 pm (GMT)
Our address is: 205 Maryland Ave, Cambridge, MD 21613, USA