Weekly Announcements
November 12, 2021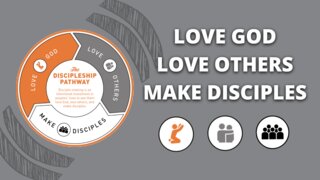 Sunday, November 14th
As we begin the journey as a new church family, we will take a short break from the Let's Go series in Mark with a new November mini-series titled Our Purpose. This Sunday Pastor Jim will share from Acts 2:42-47 with Our Purpose: "Love Others."
Please plan to join us this Sunday for lunch in our Education Center downstairs following the service!
The service will be online no later than Monday afternoon on Faithlife, our website, YouTube, and Facebook.
Considerations for recent Covid-19 surge:
Church family,
As all of you probably know, Erie County has had a recent Covid-19 surge in cases reported and being treated. First, join Sherri and I as we pray for those who are now struggling with this illness from our own church family, our relatives, friends and especially for the elderly and those who have other health issues that make recovery from Covid even more difficult. I am grateful we are able to continue our worship services on Sunday mornings and do not see that as a foreseeable concern. I am, however, concerned about creating any fellowship event that would put any of our church family in harms way. After praying for wisdom, the HCC Elders believe at this time we can continue to plan for our Fellowship Luncheon, Men's Fellowship Breakfast, Women's Ornament Party and a community Christmas Eve service hosted at HCC. We do ask though that you seriously consider taking the necessary precautions while the Covid infected numbers are so high. Some suggestions would be wearing a mask when moving around in the church, washing hands often or take advantage of the hand sanitizers we will have throughout the church for your convenience, and keep a safe distance from others as best as possible. All of this will be left up to you as a responsibility for yourself and those around you. It will not be mandated but Paul said it best, "Let each of you look not only to his own interests, but also to the interests of others." (Philippians 2:4). I am grateful to be your pastor and pray for all of you often. Pastor Jim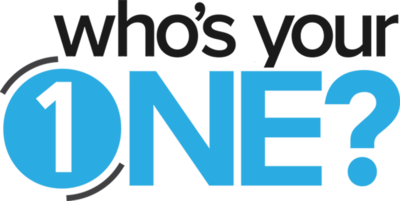 HCC is now fully located at 8800 Buffalo Rd! "Who is Your One?" you can invite to worship with us?
THANK YOU!
Yuri has collected all the items needed for the couple arriving soon from the Ukraine! Thank you for your support to meet this need!
National Adoption Month
November is National Adoption Month. It is a month about spreading awareness, to encourage others to learn about adoption, to hold adoption related events, and to acknowledge the people in this country whose lives have been impacted by adoption. The mission of National Adoption Month is to celebrate the families who have grown through adoption, and to recognize the many children who are still waiting for forever families.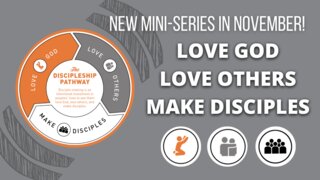 Our sermon series in November will be about our vision, our purpose as a church in the Harborcreek area communities.
Nov. 14 - Acts 2:42-47 - Our Purpose: "Love Others"
Nov. 21 - 2 Timothy 2:1-7 - Our Purpose: "Make Disciples"
Nov. 28 - I John 2:7-14 - "An Old yet New Commandment" - Pastor Tom Scriven
Upcoming Events
Soup & Salad Fellowship Lunch this Sunday!
Men's Fellowship Breakfast on Saturday, Nov. 20th at 8:30am. Plan to join us!
Ladies, mark your calendar for HCC's First Women's Ornament Party, Saturday, Dec. 11, 5pm. More information coming!
C & D Groups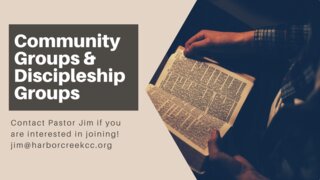 Community Groups and Discipleship Groups are small groups that meet various evenings throughout the week and various times on Saturday as well. If you interested in joining a group, please contact Pastor Jim at jim@harborcreekcc.org.
Community Groups:
North East, Monday evenings, led by John Gott
Harborcreek, Wednesday evenings, led by Eric Fairchild
Harborcreek, Wednesday evenings, led by Tom Osborn
Erie, Thursday evenings, led by Craig Wurst/Jay Washburn
Giving Options
Thank you for your continued financial support! Your faithful giving has allowed HCC to continue support of our congregation, our community, and our world.
Give online at Faithlife.com, through the Faithlife app or our website
Mail a check to: Harborcreek Community Church, 8800 Buffalo Rd, Harborcreek PA 16421
Give in person on Sunday mornings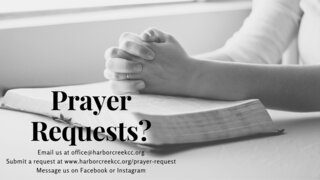 Upcoming Birthdays
Take a minute to update your Faithlife information with your birthday if you haven't yet!
Our address is: 8800 Buffalo Rd, Harborcreek, PA 16421, USA