Weekly Update
January 12, - January 18, 2022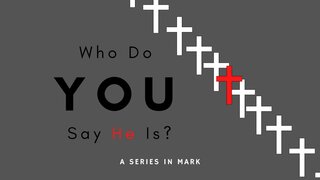 Sunday, January 16, 2022
Mark 6:7-30
Please note that we have returned to wearing masks during the Sunday Service.
Children's Ministry
Children's Ministry is available for children ages 1-6 years old. Before heading to class, please print a name tag for your child in the lobby and make sure they have a mask (ages 2-6). We look forward to seeing everyone on Sunday!
2021 Contribution Statements
Please log on to the CPC Member Portal to print your statement. Please note that this portal is not Faithlife. They are two different resources. Contact Kat in the office, Tuesday-Friday, 8:30am-3:30pm if you require assistance with accessing or using the portal.
New Website is Live!
There is still some work to be done, but the new CrossPointeMD.org is live. If you have not yet, please download the Faithlife app. Once you have created a Faithlife account you can search for the CrossPointe Church community group page (look for our logo) and then click "Follow". You will not be able to post at this point, but we will change your status from "Follower" to "Member" once we see you have joined. Please contact the office, Tuesday-Friday, 8:30am-3:30pm, if you need assistance with this.
Pastors College Fund for Eddie and Raven
We have the exciting opportunity to invest in Eddie Spuler as he attends the Sovereign Grace Pastors College from August 2021-June 2022. We anticipate that we will need to raise about $20,000-25,000 to support this endeavor. If you would like to partner with us in sending Eddie and Raven to Pastors College you can contribute by sending a check to CrossPointe Church with "Eddie - Pastors College" in the memo line.
Middle School Bible Study
The Middle School Bible Study, led by Greg & Denise Colebrook, is held every 2nd and 4th Sunday in the prayer room.
Anniversaries & Birthdays
Anniversaries
Rob & Donna Scheerer, 1/5
Jeff & Elizabeth Lecksell, 1/19
Birthdays
Carol Chilla, 1/2
Laura-Sun Cefaratti, 1/4
Pat Napolitano, 1/15
Mark Olson, 1/15
Peter Cox, 1/16
Jordan Colebrook, 1/19
Jaclyn Moore, 1/19
James Pariseau, 1/19
Chanel Pariseau, 1/29
Are we missing your anniversary or birthday?
Sovereign Grace: Our Family of Churches
Sovereign Grace Missions Update: Check out this link (here) for an update on the gospel expanding through our family of churches.
CrossPointe Church is in partnership with Sovereign Grace Churches in that we share the same mission and values. Here are a few ways to keep in touch with what is going on.
Where Christ's Love Changes Lives!
Our address is: 365 Jones Station Road