Weekly Update
May 4 - May 10, 2022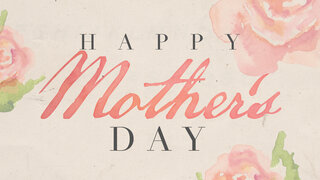 Mother's Day is Sunday, May 8th.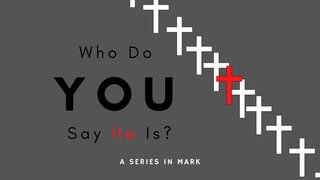 Sunday, May 8, 2022
Mark 10:13-31
Please note that masks are not currently mandated, only recommended during Sunday services.
National Day of Prayer, Thursday, May 5, 2022
"If my people who are called by my name humble themselves, and pray and seek my face and turn from their wicked ways, then I will hear from heaven and will forgive their sin and heal their land" (2 Chronicles 7:14).
Join us as we gather with other Christians from the area at Lawyers Mall in Annapolis to pray together for our nation. The gathering will take place 6:30-8pm rain or shine. Parking is free after 6pm at Bladen Street Garage.
Ashley White Funeral
We will commemorate and honor the life of Ashley on May 14 at 11:00am at CrossPointe. There will be a luncheon to follow. Please continue to pray for Ashley's family as they grieve, particularly for Robert and Susan. What a blessing it is to have had Ashley in our church family.
OCC Fundraiser
Come join us for bagels and donuts after the service on Sunday, May 22. Your Operation Christmas Child (OCC) committee will provide yummy food and drinks and an opportunity to enjoy conversation with your brothers and sisters. All are invited . Donations for this year's shoeboxes are appreciated. See you there.
New Care Group
Michael & Sarah Molinaro will be hosting a new care group, in their home, starting on May 12th. The care group will meet every other week on Thursdays from 6:30-8:30PM. If you are not involved in a care group, please consider joining as a means of strengthening your walk with Christ and deepening your relationships within the CrossPointe community. For more information, contact Michael at mjmolinaro7@gmail.com
Ukraine Relief
As a family of churches, Sovereign Grace is working with an associated church plant in Ukraine and a partner church in Hamburg, Germany to care for those being affected by the ongoing war. To date, Sovereign Grace Churches (SGC) has given over $14,000 to relief efforts. You can watch this video in which Mark Prater, who leads Sovereign Grace, talks about the relief efforts and how SGC is seeking to serve in this trying time. If you would like to give financially you can do so through the Europe Development Fund here (last one on the list) as all monies given will go to disaster relief through this church plant on the ground in Ukraine.
New Form for Building Requests
O'Mara Family Website
As announced on Sunday, you can go to www.omaras.org to sign up to stay connected with the O'Maras. This website will give you an overview of their plan, how you can support them, and is the gateway to connecting to their monthly letter and social media outlets.
Middle School Bible Study
The Middle School Bible Study, led by Greg & Denise Colebrook, is held every 2nd and 4th Sunday in the prayer room.
Also, we have created a Middle School Group on Faithlife where you can see any announcements or updates. You will need to first join CrossPointe's Faithlife group then we can invite you to the Middle School Bible Study Group. We will talk more on Sunday concerning this, but if you have an email and can sign up ahead of time, we can invite you to the group during class on Sunday!
Anniversaries & Birthdays
Anniversaries
Napolitano, Rick & Patricia May 17
Skelley, Keith & Kathleen May 27
Colebrook, Gregory & Denise May 28
Spuler, Eddie & Raven, May 29
Birthdays
Amanda Protzman, May 04
Ella Stout, May 04
Adam Ward, May 04
Kaleigh Hurd, May 05
William O'Leary, May 11
Abigail Logan, May 19
Annie Cox, May 20
Sarah Molinaro, May 25
Kerry Keksz, May 26
Maddie Rose McMahon, May 31
Are we missing your anniversary or birthday?
Sovereign Grace: Our Family of Churches
Sovereign Grace Missions Update
There is a new Sovereign Grace mission update about Trinity Fellowship Church in Addis Ababa, Ethiopia. Trinity Fellowship Church was planted by Michael Granger, his family and a small team in Addis Ababa. They started the Ethiopian Pastors College not long after. This video shares a bit about that story and how our mutual partnership is bearing fruit in the world! Take a few minutes to watch the video update here, and check out the SGC Missions blog here for further information and ways to give!
CrossPointe Church is in partnership with Sovereign Grace Churches in that we share the same mission and values. Here are a few ways to keep in touch with what is going on.
Where Christ's Love Changes Lives!
Our address is: 365 Jones Station Road