Weekly Update (Edited to update celebrations)
June 8 - June 14, 2022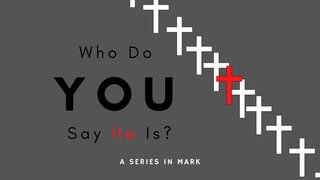 Sunday, June 12, 2022
Mark 11:12-25
Please note that masks are not currently mandated, only recommended during Sunday services.
Grad Recognition
Please contact the office by Friday, June 10th, with graduation information if you or your student attends CrossPointe Church regularly and will graduate from high school, college, or grad school this season.
CPKIDS In Fellowship Hall
Attention Parents! All Children's Ministry classes will be held in fellowship hall for the next three weeks of June. Weather permitting, pickup will be outside by the new ACA awning. Thank you!
Middle School Bible Study Breaks For Summer
This Sunday will be the last Middle School Bible Study as we break for the summer. We will start again in September.
Brunch for Robin O'Mara
Ladies please join us for a brunch to bless our sister, Robin O'Mara, as she and her family embark on their adventure to Italy!
The Woodward's Home
1671 Bay Head Road
Annapolis, MD 21409
Saturday, June 18th @ 10am
Please bring your favorite side dish to share! Drinks will be provided. Parking is limited - Please either carpool or park at Bay Head Park. Al will assist with directing folks where to park.
Care group leaders please share during your next meetings. Thank you!
Summer Office Hours
The church office summer hours begin June 8th. We will be open Tuesday-Friday, 9:30am-2:30pm.
Men's Bible Study
The men's Bible study will be starting a new book on June 11th. We will be studying the gospel of Matthew. This study meets the second and fourth Saturdays of the month from 7:30 AM to 9:00 AM. This has been a rich time for men to study God's word and also to connect and pray for each other. If you are interested or have any questions please contact Derek Gross (derekgross2@gmail.com). He can also provide you with a copy of the study guide we will be using.
Ukraine Relief
As a family of churches, Sovereign Grace is working with an associated church plant in Ukraine and a partner church in Hamburg, Germany to care for those being affected by the ongoing war. To date, Sovereign Grace Churches (SGC) has given over $14,000 to relief efforts. You can watch this video in which Mark Prater, who leads Sovereign Grace, talks about the relief efforts and how SGC is seeking to serve in this trying time. If you would like to give financially you can do so through the Europe Development Fund here (last one on the list) as all monies given will go to disaster relief through this church plant on the ground in Ukraine.
New Form for Building Requests
O'Mara Family Website
As announced on Sunday, you can go to www.omaras.org to sign up to stay connected with the O'Maras. This website will give you an overview of their plan, how you can support them, and is the gateway to connecting to their monthly letter and social media outlets.
Middle School Bible Study
The Middle School Bible Study, led by Greg & Denise Colebrook, is held every 2nd and 4th Sunday in the prayer room.
Also, we have created a Middle School Group on Faithlife where you can see any announcements or updates. You will need to first join CrossPointe's Faithlife group then we can invite you to the Middle School Bible Study Group. We will talk more on Sunday concerning this, but if you have an email and can sign up ahead of time, we can invite you to the group during class on Sunday!
Anniversaries & Birthdays
Anniversaries
Walt & Susan Guzik, June 16
Ben & Jessica De La Fuente, June 24
Bruce & Eve Turnquist, June 24
Birthdays
Jeanine Ward, June 07
Sarah Davis, June 16
Jean Leidner, June 16
Richard Sardella, June 16
Kathy Kayanan, June 18
Jacob Molinaro, June 18
Kilian O'Mara, June 19
Jonah Colebrook, June 21
Jeremiah Batucan, June 22
Louis Snowden, June 22
Mitchell Ward, June 22
Deb Rinker, June 26
Megan Bell, June 27
Are we missing your anniversary or birthday?
Sovereign Grace: Our Family of Churches
Sovereign Grace Missions Update
There is a new Sovereign Grace mission update about Trinity Fellowship Church in Addis Ababa, Ethiopia. Trinity Fellowship Church was planted by Michael Granger, his family and a small team in Addis Ababa. They started the Ethiopian Pastors College not long after. This video shares a bit about that story and how our mutual partnership is bearing fruit in the world! Take a few minutes to watch the video update here, and check out the SGC Missions blog here for further information and ways to give!
CrossPointe Church is in partnership with Sovereign Grace Churches in that we share the same mission and values. Here are a few ways to keep in touch with what is going on.
Where Christ's Love Changes Lives!
Our address is: 365 Jones Station Road