Weekly Update
March 1, 2023 - March 7, 2023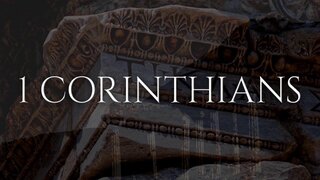 Sunday, March 5, 2023
Our Gospel Identity:
1 Corinthians 4:1-21
Sovereign Grace & the Turkey Earthquakes
The recent earthquakes in Syria and Turkey have been devastating, and the news coming from that part of the world has been sobering. More than 41,000 individuals have died with thousands more homeless and lost. As mentioned and prayed for this past Sunday, Sovereign Grace has a missionary family in Turkey. By God's mercy, Mark and Becca Waite and their 2 children were spared and are well as their city was not significantly affected. However, they are busy with humanitarian efforts and, more importantly, spreading the gospel to their hurting people. Please pray for this family, their church, and the churches that exist in Turkey. If you would like to read more from Mark and see how you can help, visit the following link. May our God of restoration bring good to His people and glory to Himself in the midst of this tragedy.
https://give.missionquest.org/advocacy/campaign/5758/Turkey-Earthquake?utm_source=List+-+Everyone&utm_campaign=9b5eff32ad-EMAIL_CAMPAIGN_2019_06_07_02_00_COPY_01&utm_medium=email&utm_term=0_100b5a9a44-9b5eff32ad-380717649
Upcoming Fundraiser for ACA!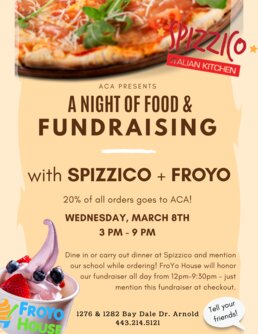 StartingPointe New Members Class
Interested in becoming a member at CrossPointe? Just want to know more about who we are and what we believe? Consider attending StartingPointe! This new members class will be offered on Sundays March 12th and 19th. The class will meet at the church from 8:30-9:30AM before service. Please contact the church office to sign up — 410-544-1880 or admin@crosspointemd.org.
O'Maras in Italy Update
February 2023 - Looking Forward
PK Project
Pastor Scott and Josh Montague will be traveling to Amman, Jordan in March to train ten Pakistani pastors for a week in how to study and preach the Bible. Through a partnership between Sovereign Grace Churches and TLI (Training Leaders International) this trip is supported by donations from churches and individuals across the country. But we are still in need of financial help. Each trip costs between $16,000 and $18,000. If you'd like to give, donations will continue to be accepted, either in person on Sunday morning (in the collection box in the back of the sanctuary) or online at crosspointemd.org/give. Be sure to write "PK" in the memo so your donation will make it to the right fund.
Anniversaries & Birthdays
Birthdays
Diane Lowe, 3/3
Robin O'Mara, 3/3
Ray Angell, 3/12
Kelly Hurd, 3/22
Denise Colebrook, 3/23
Steven Stout, 3/24
Alison Napolitano, 3/26
Gordon Leidner, 3/27
Eddie Spuler, 3/27
Are we missing your anniversary or birthday?
Sovereign Grace: Our Family of Churches
CrossPointe Church is in partnership with Sovereign Grace Churches in that we share the same mission and values. Here are a few ways to keep in touch with what is going on.
Where Christ's Love Changes Lives!
Our address is: 365 Jones Station Road