Weekly Update
March 15, 2023 - March 21, 2023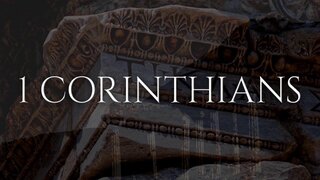 Sunday, March 19, 2023
Fighting Like a Christian:
1 Corinthians 6:1-11
StartingPointe New Members Class-Date Change
Interested in becoming a member at CrossPointe? Just want to know more about who we are and what we believe? Consider attending StartingPointe! This new members class will be offered on Sundays March 19th and 26th. The class will meet at the church from 8:30-9:30AM before service. Please contact the church office to sign up — 410-544-1880 or admin@crosspointemd.org.
Feminine Products for Afghani Refugee Girls
There is a dire and ongoing need in the homeless community, the Afghani refugee community, and the local food pantries for feminine hygiene products, mainly sanitary napkins. Girls are actually missing school every month because they can not afford these products. If you wish to donate some please bring them to the church whenever you come. There will be a collection bin in the lobby. See Linda Smith for information.
Ballroom Dance Lessons
Professional Instructor: Jens Lee.
Come join us for some movement and laughter! We will be starting with the waltz!
*(No experience or partner required! Heels not recommended.)
When: Saturdays, 1:00pm - 2:00pm.
Dates: March 18, 25 & April 1,8.
Where: Fellowship Hall.
Cost: TBA
Please see Angela or Kelsey for more information.
Operation Christmas Child
Thank all of you who supported OCC in the Soup Fundraiser. We want to share with you a short story from Samaritan's Purse about how God uses the shoeboxes to answer prayers.
Although basketball and volleyball are the popular sports in the Marshall Islands, Randy preferred soccer. He asked his mom for a soccer ball so he could learn to play but she was unable to find one on their island. However, when Randy opened his shoebox, packed in Jesus' name, he found both a soccer ball and a pump! God knows the desires of our hearts.
O'Maras In Italy Update
March 2023 - Continuing On
Sovereign Grace & the Turkey Earthquakes
The recent earthquakes in Syria and Turkey have been devastating, and the news coming from that part of the world has been sobering. More than 41,000 individuals have died with thousands more homeless and lost. As mentioned and prayed for this past Sunday, Sovereign Grace has a missionary family in Turkey. By God's mercy, Mark and Becca Waite and their 2 children were spared and are well as their city was not significantly affected. However, they are busy with humanitarian efforts and, more importantly, spreading the gospel to their hurting people. Please pray for this family, their church, and the churches that exist in Turkey. If you would like to read more from Mark and see how you can help, visit the following link. May our God of restoration bring good to His people and glory to Himself in the midst of this tragedy.
https://give.missionquest.org/advocacy/campaign/5758/Turkey-Earthquake?utm_source=List+-+Everyone&utm_campaign=9b5eff32ad-EMAIL_CAMPAIGN_2019_06_07_02_00_COPY_01&utm_medium=email&utm_term=0_100b5a9a44-9b5eff32ad-380717649
Anniversaries & Birthdays
Birthdays
Diane Lowe, 3/3
Robin O'Mara, 3/3
Ray Angell, 3/12
Kelly Hurd, 3/22
Denise Colebrook, 3/23
Steven Stout, 3/24
Alison Napolitano, 3/26
Gordon Leidner, 3/27
Eddie Spuler, 3/27
Are we missing your anniversary or birthday?
Sovereign Grace: Our Family of Churches
CrossPointe Church is in partnership with Sovereign Grace Churches in that we share the same mission and values. Here are a few ways to keep in touch with what is going on.
Where Christ's Love Changes Lives!
Our address is: 365 Jones Station Road