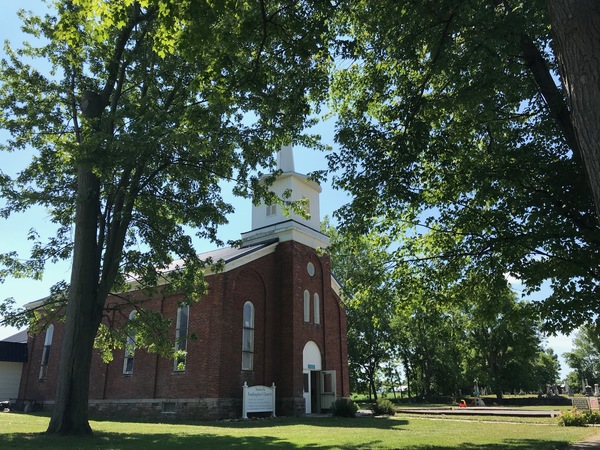 One-Anothering Well: Mutual Submission
Some News You Can Use from Antioch
What is your greatest possession outside of your relationship to Jesus Christ? At the top of the list should be your relationships.
The character of our relationships with others reveals our understanding of our relationship to Jesus Christ. It has been said, "Theology determines practice".
How you possess and practice relational health at church and home reveals what you believe about God and His gospel. Your past and present experiences do not determine relational health, your humble submission to God's will does.
A trap is set in our relational health when we feel or act superior to others, especially those with whom we're in committed relationship at home and church.
Pride will cause us to blow up instead of grow up our relationships. Like mines on a battlefield pride can be subtle so beware. It takes constant humility to keep the unity of the Spirit in the bond of peace at home and church. Let's not blow it! (From Eph. 5:15-21):
1. The Seeing (15-17)
· To avoid blow ups in relationships we must approach relational health like a point man in a mine field. The enemy sets traps so every sense must be heightened and alert to any thought, motive, speech, or deed that would do damage to our unity, charity, and maturity at home and church.
· God uses diversity in thought and perspective to build unity not to break it. The devil is in the details. Be careful. We seek unity not uniformity, and peace wherever differences exist. This takes humility. We grow relationally when we choose to see differences as opportunities to build not blow unity.
2. The Spirituality (18-20)
· When we operate in the power and influence of the Spirit, we relate with gratitude not greed and in good faith refusing to allow any dark or evil to influence thought, motive, word, and deed (1, 2, 8ff).
· When pride and unrestrained passion (excess) is present you can be sure relational problems lurk (Pro. 13:10). Damaged relational chords can become harmonious when humility returns and God is given the glory for keeping you off the "mines" and out of the pits (Psa. 40:1-5, 51:10-13).
· Giving thanks. Friend, if you stop being thankful, you'll stop being spiritual. If you stop being spirit-ual a trap is set: You'll view others thru laws, lording, and let downs instead of Jesus' loving eyes.
3. The Submission (21)
· The antidote to arrogance that takes the song out of our relationships is humility. When we feed our spiritual life instead of self-life, we'll see others as equals not rivals and willfully subordinate ourselves to the mutual benefit of each other. We joyfully yield to each other without making demands.
· People as different as male and female! (5:22-33), and as damaged as 4:31 can learn to be mutually submitted (both truly humble) once mutually submitted to Christ (both truly holy). And thankful!
"Theology determines practice". How you relate to those with whom God has place you in community at home and church reveals what you believe about God and the gospel.
Friend, give thanks for the people God has placed in your life. Before we proudly step on one of Satan's devices and blow it, let's humble ourselves, thank God for all those around us, and get to work at building healthy harmonious relationships.
We have among us different interests, intellects, and life influences (diversity) that make for compelling community if we don't insist on having to think or be the same (uniformity) to treat each other the same (unity).


Mutual submission is a choice to value each other equally, treat each other virtuously, and reveal the vitality we enjoy doing life together in Christ, not our flesh. Our submission to the gospel and each other invigorates the spirit of one-anothering well: Living in unity, fervent charity, and growing in maturity.
We're real people, with real problems, seeking real progress spiritually; hungry to manifest a lively hope in Christ.
Our address is: 4649 Alabama Rd, Medina, NY 14103, USA