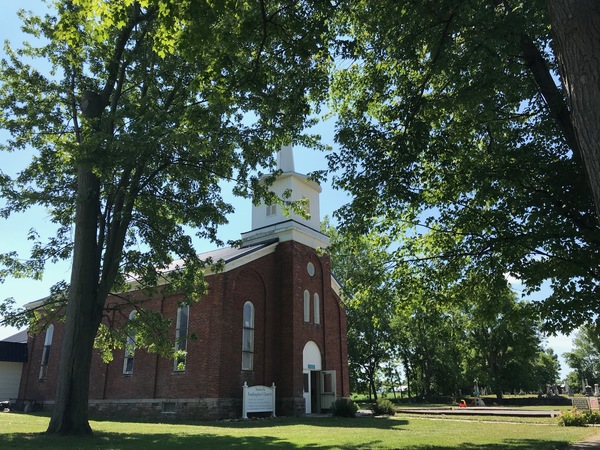 One-Anothering Well: Forgiveness Unfeigned
Some News You Can Use from Antioch
Who among us hasn't felt the devastating effects of relational dysfunction or injury by the faults, failures, and feigning of others? My family and I know the pain and loss caused when professing Christians fail of the grace of God. I'm sure you do too. The throbbing pain from persistent defamation, degradation, and dysfunction give way to bitterness if left to its natural course. Don't allow that to happen.
When we or people we love have been wounded by those with whom we are called into committed community, what is to be our response?


What is the antidote to the frustrations, shame, and anguish, caused by the faults, failures, and feigning of those with whom God calls us to share life? Forgiveness. Unfeigned.
When you envision Christ on Calvary's cross - the gospel – do you see forgiveness unfeigned? You should. "Father, forgive them; for they know not what they do." Was God foolish to forgive the likes of us? What then should be our response to those who do injury to our personhood, possessions, or reputation?
He is no fool that forgives or seeks forgiveness when offenses occur. It's our opportunity to put the gospel on display.
Like the gospel, forgiveness unfeigned is a gift that must be given and received, and never held in reserve or refused lest Satan get an advantage and cause maximum damage to our relational health and testimony.
To one-another well in compelling community requires commitment to offering offenders the gracious (undeserving) gift (unearned) of perpetual forgiveness that reveals the true nature of the gospel. (From Col. 3:8-15). In Christ we can rise above whatever offends and offer forgiveness unfeigned (3:1-5a).
1. Forgiveness Requires Fortitude (Mt. 18:21-22)
· To remain in a perpetual state of forgiveness requires a great deal of spiritual stamina. Starve the sentiments that sustain poor relational health (Col. 3:8-9) and generously nourish the spirit-life (10-17).
· The enemy of your soul, salt, and satisfying relationships is at war with you. Many an anxious soul goes to the grave regretting the relational damage they have caused. Please don't repeat their mistake.
· "I will not (cannot, do not) forgive" are the words of the old nature that fails of God's grace and give occasion to the Enemy (2 Cor. 2:1-11). Forgiveness requires death to self; submission to Christ.
· Just as Satan beguiled Eve through subtleties, Cain with envy, and Esau with resentment, you can be sure that when we lack forgiveness, regardless of the offense, Satan is at work, sin lieth at the door, and great relational and spiritual damage is going to be done if we fall prey to Satan's devices.
2. Forgiveness Requires Foresight (Mt. 18:23-35)
· Christ offers a vision of the future for those who refuse to forgive. Countless are the casualties caused by Christians who've received forgiveness from Christ for all offenses but fail to give it to others.
· No number of tears can make up for the bitter effects of a life wasted by perpetual offense because Satan got an advantage (Heb. 12:14-17). To be unforgiving is profane. It fails of the grace of God.
· Friend, get a fresh vision for where your faults, failures, and feigning leads, and the high relational, mental, spiritual cost of living in perpetual offense. Can you see its bitter end? We exact our pound of flesh at the expense of our and our loved one's future. Forgive; let God restore what sin has ruined.
· Healthy confrontation and perpetual forgiveness are key to relational well-being. To be freed (free others) from relational prison turn the key of forgiveness unfeigned. Seek it, give it, be free indeed.
The natural course of being unforgiving is bitterness. Choose the gospel's natural course instead: "Father, forgive them; for they know not what they do."
Forgiveness builds compelling community and healthy relationships. We all sin, fall short, need forgiveness unfeigned. Forgiveness is a gift to offenders that reveals the true nature of the gospel we all desperately need. Let us not fail of the grace of God by hiding the gospel.
We're real people, with real problems, seeking real progress spiritually; hungry to manifest a lively hope in Christ.
Our address is: 4649 Alabama Rd, Medina, NY 14103, USA