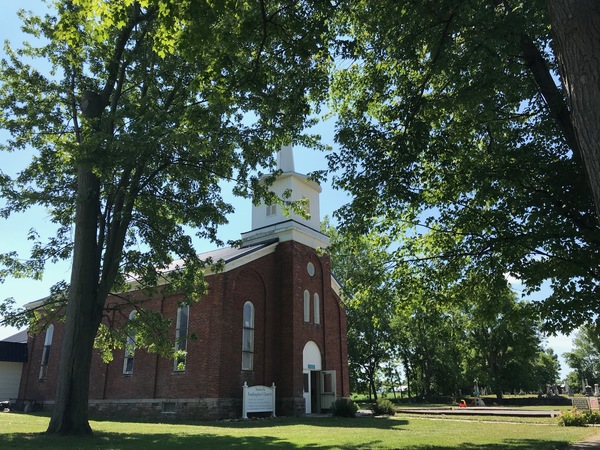 One-Anothering Well: Stop Complaining
Some News You Can Use from Shelby Center
How would you feel gathered with others at the proverbial coffee break at work complaining about and criticizing your job, co-workers, work conditions, and the boss, not realizing he was standing in the doorway behind you? Ouch! It would probably make you want to get back to work and prove yourself better. I hope!
Sometimes we become critical or complain about the circumstances of our lives, each other, injustices and sigh in protest, life is just not fair. We act as though God is not attentive to the pressures of life we endure.
Yet God is standing at the door listening to our grumbling and has a word for us: Stop complaining and get back to work! (from James 5:7-11).
Friend, our work together as ambassadors for Christ is the gracious ministry of reconciliation with God's word and bold witness to His goodness and gospel.
Like farming, life can be wearisome. But in Christ we must not be weary in well doing and complain to or about each other. For the believer, our biggest problem in life (sin and a self-centered life) is solved.
Believers truly have nothing to complain about. We improve our relational health and effectiveness when we avoid murmuring and involve ourselves in meaningful ministry together, until the Lord's soon return!
1. Instead of Murmuring We Minister Together in Praise to Christ.
· Life together in bold witness to Christ is hard. Complaining makes it harder on you, those with whom you serve, and displeases God (Phil. 2:12-16). Whining is a terrible way to witness. Be better.
· Serve the Lord with gratitude not for the approval of others (Col. 3:23-24). He's coming soon so labor on in love for your Lord and concern for the lost (Mt. 9:35-38, 1 Cor. 15:57-58). Here's how:
Look for a need, meet the need. Use hospitality. Start meeting for prayer and study at your home (remember the coffee and goodies, but no gossip, griping, or grudging)!
Help your neighbors / visit with goodies. Actively hand out tracts, invitations, talk about Jesus. Meal ministry. Start a ministry. Ask God (and me) how to better utilize your God given abilities and resources. Get discipled, grow, then go and give to others what you've learned. Clean the church. Cut the lawn.
Step out of your comfort zone: come to the Mission and serve, sing, and sit and listen to others or join the street ministry, hold up a sign, smile, and wave at cars: "God cares, so do I!" "Jesus changes lives, I'm living proof!" "Come to Jesus, I'll show you how". Think, pray, act. You get the idea. We'll help.
2. Instead of Protesting We Prayer Together in Persistence to Christ.
· Become a spiritual warrior and watchman who wearies God in persistent, powerful prayer (Isa. 62:1-9)! Those who pray together stay together. Those who pray with purity pray with power (James 5:16).
· In James 5:7-8 we read of patience twice amid the challenges of life, then again in vv. 10-11 by those suffering while waiting on the Lord. Between these we're admonished in v. 9 to not complain lest we be condemned. When patience runs thin, prayer is better than protest (Heb. 10:32-37, 11:6).
When you stand before your Saviour beholding those wounds He suffered for you, will you complain? Will you sigh and tell Him how unfair life is and how little He did to improve your circumstances?
Or will you feel a hot tear of shame on your cheek when you recall how Christ patiently endured the cross for your sin and those about whom you complain. My friend, He won't grudge at you. He'll graciously wipe away the tears and welcome you home. It won't be long now so labor on. Christ standeth at the door.
Are you ready? Some are not. Click here to learn more.
When others chat at the coffee break will they remember you by your grudging or grace, your murmuring or ministry? In compelling community, we don't criticize or complain, we cooperate in the hard work of living in unity, fervent charity, and growing in maturity while laboring for the Lord.
Our ministry is most meaningful when we serve together in gracious witness to the goodness of God and His gospel. Let's not be weary in well doing. If you've been complaining, get back to work. The laborers are few, we need you.
Where bible-believing tradition and family-centered worship meet in compelling community
Our address is: 4649 Alabama Rd, Medina, NY 14103, USA