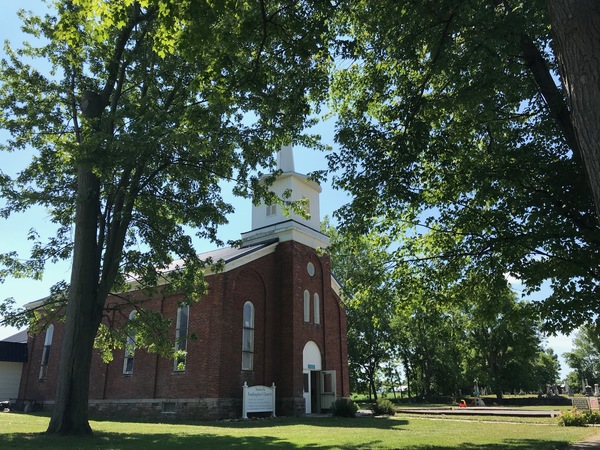 One-Anothering Well: Redeeming Love Flamed Up
Some News You Can Use from Shelby Center
Some of my fondest family and church memories have been forged around the fire out in the yard. Fun, laughter, s'mores, roasted corn on the cob, hot dogs on a stick, stirring the coals, another log, and another long into the night, children playing, more fun, songs, prayers, sharing scriptures, deep conversations, and lots of good clean frivolity. Relationships and memories were forged there… Love was intensified.
Have you ever tried to love another but no matter what it fizzles? There is a kind of love that a human cannot give apart from the grace of God.
You cannot give what you do not have. Yet every believer is called to love one another with a pure heart fervently. Without faking it! Without Christ, you can't.
In your walk with Christ, in your relationships, in your ministry to others, is there a fire pit but the fire's gone out?
Has that love that flames up with no self-serving or impure motive been reduced to a few smoldering embers or a simulated fire on your screen?
Sometimes we get our eyes on imperfect people or perplexing problems and our love grows calculating and cold. We stop feeding the fire that intensifies Christian love.
Get a fresh vision of Christ's redeeming love and you'll rekindle the flames that melt away the cynicism and coldness of life, purify the corrupting selfishness that creeps in and spoils relationships, and send to flight the sparks of sin that loves for all the wrong reasons.
The love sin and self-centeredness ruins, Jesus rescues and redeems. Redeeming love rescues, releases (sets free), and reconciles damaged relationships.
Healthy and compelling community living in unity, fervent in charity, and growing in maturity continuously create bon fires for fellowship.
The gospel kindles redeeming love flamed up, fervent, unfeigned, and keeps putting logs on the fire. In Christ, our love intensifies because His life in us purifies. (From 1 Pet. 1:17-23)?
1. (1 Pet. 1:17-21) Real and redeeming love comes not by religion, ritual, or regulation. It comes by resurrection. To love well you'll have to take your place in Christ's death, and life (Rom. 6:1-12).
New life in Christ enables us to love and renew relational health in ways that money cannot buy. If you're lacking real hope and looking for redeeming love, come to Jesus today (Isa. 55:1-3, 6-7, Rev. 22:17).
2. (1 Pet. 1:22-23) God's love is incorruptible and irrevocable (Rom. 8:38-39, Col. 1:21-22). Ponder it! The gospel gifts redeeming love to any who consent to receive a new and resurrected life through Jesus.
Rescued, Redeemed, Reconciled! Ready? The resurrection is not some past religious relic. It is redeeming love on full display made possible by a suffering Saviour sent for you and for me (1 Pet. 3:18).
"Redeeming love, a greater love no man can e'er impart; Redeeming love, one never knows till Christ is in his heart."
When you have it you be able to give it.
"I think of my blessed Redeemer, I think of Him all the day long; I sing, for I cannot be silent; His love is the theme of my song. Redeemed, redeemed - Redeemed by the blood of the Lamb; Redeemed, redeemed, His child and forever I am!"
Maybe you'd say, "I know the gospel". But my friend has the fire gone out? Are the embers almost vanquished? Are you feigning love because you have nothing genuine to give?
No fellowship means no fervency. Maybe it's past time to open the Bible to seek the person of Jesus Christ - God made knowable and relational - not just His precepts.
Prayer will stir the coals and fan the flames. Yielding to God's Holy Spirit will kick up the sparks. Partnership in the ministry and fellowship around the fire we kindle in compelling community will put some logs on the fire to keep redeeming love flamed up.
Perhaps you've heard the gospel but never received the gift. You're looking at the fire from a distance but not enjoying the benefits of true fellowship. Maybe it's time to receive the redeeming love of Christ so you can give what you once did not have.
If you hear the call to love one another with a pure heart fervently, answer it. Redeeming love, one never knows till Christ is in his heart. Come to Jesus today. Here's how.
Where bible-believing tradition and family-centered worship meet in compelling community
Our address is: 4649 Alabama Rd, Medina, NY 14103, USA