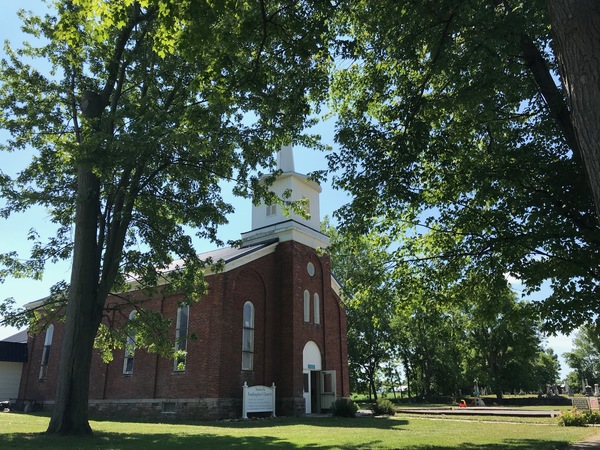 One-Anothering Well: Sincerely Sympathetic
Some News You Can Use from Shelby Center
Have you ever felt like not being kind to someone? It was easier to criticize, complain, or kick them to the curb instead of showing compassion. Have you been all too aware that you're bidden by scripture to be gracious and loving yet felt void of the sentiment? You're not alone.
For the Christ-follower, the hallmark of relational health is commitment to harmony and humility, not hypocrisy, half-heartedness, and hatred.
The goal of living in unity, fervent charity, and growing in maturity does not originate in our emotions, it is an act of the will that Christ commands (Pro. 16:3, John 13:34-35).
But what Christ expects He also empowers. Jesus experienced emotions that made Him groan about what others were saying or doing: He even wept. Yet all this without sin.
Jesus did not allow His feelings to overrule faithfulness to His true nature: Psa. 145:8-9. God is sincerely sympathetic, and we should be too.
Believers are called to represent relationally to others the true character of Jesus Christ who loved us while we were without strength, ungodly, enemies, and sinners.
A compelling community of Christians is a place where relational health flourishes because sympathy is sincerely sown.
Christians are to have compassion one to another even if we do not feel like it. Peter offers us four "be" attitudes and actions about which every Christian is called to be passionate (From 1 Peter 3:8-9):
1. Be Compassionate. Show sympathy with passion. Set feelings aside, fully engage your mind and heart, identify with their emotions, then act graciously toward their need. Jesus is like that (Heb. 4:14-16).
2. Be Familial. Fraternal bond recognizes (not we but) God chose our brethren. Yet we choose how we treat them!
Give others the fraternal affection Jesus has shown you (Rom. 8:14-17, 1 Th. 4:9, Heb. 13:1-3).
3. Be Pitiful. Remember your indebtedness to God's tender mercy and sensitivity toward you at His own expense.
Then commit to doing likewise to others you feel are indebted to you (Mt. 18:33, 12:18-20, Lk. 6:36).
4. Be Courteous. Render kindness toward those who like you and me can be difficult, demanding, or disappointing at times.
Instead of retribution, speak well about and bestow favor upon others believing that by doing so you will discover a great reward in being a blessing (1 Pet. 3:9, Mt. 5:7).
Sometimes the attitudes and actions of others can tempt us to criticize, complain, and kick them to the curb instead of showing Christlike compassion.
Remember, what Jesus expects He empowers. He expects us to practice sincere sympathy by being compassionate, familial, pitiful, and courteous: A blessing!
How we treat others is passed on to those we love the most. Christ calls us to enter the feelings of others, be touched with the feeling of their infirmities yet without sin and act kindly toward them.
If your compassion's grown hypocritical or half-hearted toward another your Saviour bids you to become sincerely sympathetic, not mere sentiment, just like He is toward you. When you answer, you too will be blessed.
Where bible-believing tradition and family-centered worship meet in compelling community
Our address is: 4649 Alabama Rd, Medina, NY 14103, USA