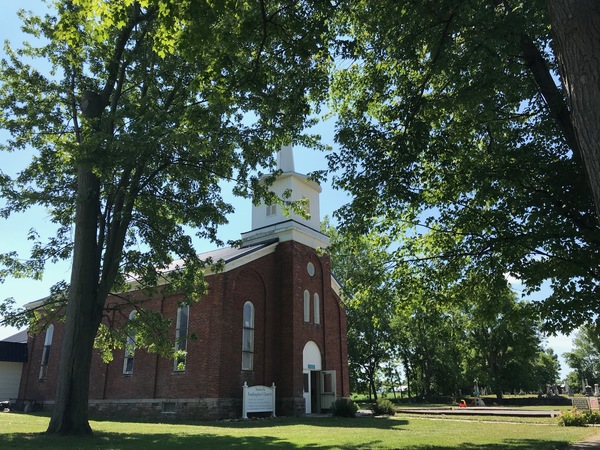 A Crisis of Identity Cancelled
Some News You Can Use from Shelby Center
Who here hasn't heard the question asked in a moment of anguish or perplexity, Who am I? Maybe you've asked it of yourself. I know I have. But people are asking "who am I" for many reasons today.
You might hear some identify with their career: Carpenter, Nurse, Stay at Home Mom. Others find identity in their politics: Independent, Democrat, Republican. For others it's their religious brand or experiences.
Some unabashedly identify by skin color, gender, or other polarizing terms. Others ask, who am I, because of trauma or difficult experiences in their past that have distorted their sense of identity.
Yet with all the ways with which to align oneself, it seems many are having a crisis of identity. Some are ashamed of who they are. Others are being cancelled by our culture for identifying with the wrong brand, occupation, religion, perspective, or person. Friend, who are you? With whom or what do you identify?
For the Christian, the answer is found in Gal. 2:20-21! Our identity is secure by virtue of our new life in Christ that follows genuine belief in who Jesus is and what He has done (From Rom. 10:9-13):
1. In Identification with Christ, We Are Unashamed. How Could We Be Ashamed?
· My friend, we experience shame by what we've experienced or done in the past, present, and capable of in the future. But in Christ we have been given a new identity (2 Cor. 5:17).
· Those who give testimony in certain criminal cases are granted a "new identity". Christ offers to take your crimes upon Himself and exchanged your identity for His! (2 Cor. 5:21).
· How could we be ashamed of Jesus knowing what He's done for us? A war veteran would never be ashamed of the person who took his place in death. The one rescued from flames would never be ashamed of their deliverer. In fact, we'd be forever grateful, and publicly identify with them.
2. In Identification with Christ, We Are Forever Changed. How Could We Not Be Changed?
· In Christ, a new creature! A new identity: A transformed life (2 Cor 5:15-17, Rom. 6:1-7). My friend, of what can a dead man be ashamed? Nothing! What is left of the caterpillar after the chrysalis?
· When asked what I do for a living (my presumed identity), I like to answer with, "I help people receive a new past, new present, and new future"! What would that mean to your life? There's a lot of freedom when one can leave their past, a lot of power in a new present, and hope in a new future!
· For the born-again believer, my identity is not in what I do, it is in what Jesus has done. As Christians we help others experience the transaction that leads to transformation: Believe, Repent, Ask, Receive.
· When you realize what Jesus has done for you, unashamedly identify with His crucifixion, death, burial, and resurrection. Seek forgiveness, exchange your life for Christ's, and be forever changed.
Friend, your identity in Jesus can be as secure as His love for you. You can rest in the sureness of His love by what He did for you at Calvary.
For many, reaching into the past or their present experience is to identify with pain, shame, and blame. Their identity is filled with crisis. Maybe that's you. In Christ, it's cancelled!
If you're ready to be "crucified with Christ" and have your guilt, regrets, sorrows, injustices, sinful thoughts, deeds, and words purged from your life's record and your heart cleansed and purified, come to Jesus.
When you do, forgiven, free indeed, and filled with hope will become your new identity as you enjoy your new past, present, and future – never ashamed, forever changed – because of the One who gave Himself for you. Will you come to Jesus today?
You can share these devotions by clicking here and signing up others or by emailing this letter to those you know. Thank you!
Where bible-believing tradition and family-centered worship meet in compelling community
Our address is: 4649 Alabama Rd, Medina, NY 14103, USA