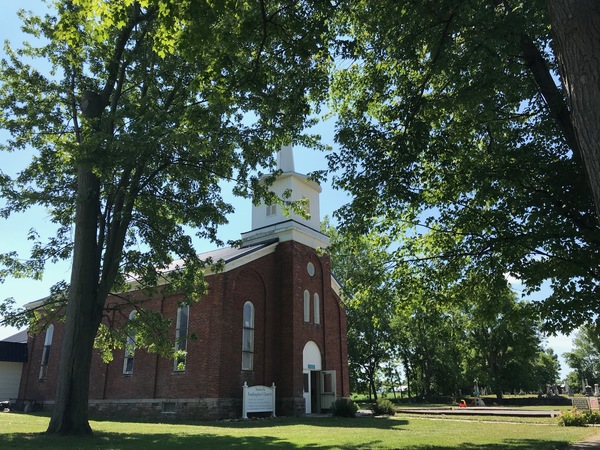 Sing with The Understanding Also
Some News You Can Use from Shelby Center
In your darkest hour and most distressing moments of life where or to what do you turn? Having pastored for many years I've watched people in the challenges of life turn to destructive emotions, habits, or substances. Yet others pour their hearts out with song. What's your song in the night season?
For millennia many have found refuge in the garden of songs planted in the middle of God's word. We have a songbook from God who is acquainted with all our griefs, has suffered being tempted, touched with the feeling of our infirmities, and who is a very present help in trouble. We call it the book of Psalms.
If I were to ask what is worship what comes to mind: Music? Praise? Performance? Emotion? What does worship even mean? If worship must be an uplifting experience that excites and exhilarates why does the word mean depressed, prostrate, bowed down?
And what of praise? It means to reverence, celebrate, confess God with extended hands. Are we comfortable with this? Do we truly know this One we confess?
How do worship and praise work together? If I worship God with praise on the good days, how do I worship Him on the bad days? The Psalmists answer: In spirit and in truth. Give God all you got; He can handle it.
When we meet the God of the Bible who is personal, knowable, wonderful, terrifying, and just… our response is worship.
When we know this accessible God by name, the Lord Jesus Christ, and marvel at what He's done for us in love, mercy, and grace experientially, our response is worship and praise born of spirit and truth (Micah 7:18, Psa. 69:30)!
Jesus said as much (John 4:22-26). So did Paul (1 Cor. 14:15).
The Psalms are man's truthful and emotional lyrical confessions about the pain, pressures, problems, and pleasures of life to be sung (commonly with musical instruments) to and about God.
Worship in song is the prayers and praises of men born out of the rich and rigorous experiences of life that cause us to cry out, reach out, bow down, and look up to the Lord Jesus Christ who is our strength, our song, and our salvation.
For thousands of years people great and small have sought and found refuge, refreshment, and refinement by reading the Psalms whose richness flows from the depths of human experience. You can too.
The Psalms calls us to worship in spirit, in truth, in song, and praise, then teaches us how with the understanding also. We start a walk through this amazing book with a brief introduction to our heaven-sent hymnal:
1. The Message of The Psalms (Psa. 13). God is revealed, relational, to be reverenced, and is real. He can handle every aspect of our human experience and help us worship and praise Him no matter what!
We receive counsel, comfort, and correction (Psa. 119:54-59). We also receive greater clarity about Christ in His passion (Ps. 22), in our present (Ps. 23), and prophetically in all His glory (Ps. 24)!
2. The Messengers of The Psalms (Psa. 12:6-7). This God inspired sing-spiration was written by holy men of God moved by the Holy Ghost yet sinners none the less just like you and me (Psa. 32, 40:1-5).
Many authors are known: David, the sweet psalmist of Israel, man after God's own heart, flawed in many ways; Asaph; sons of Korah; Solomon; Moses; Ethan and Heman (Ezrahites);.
3. The Music and Musicians of The Psalms (Psa. 33:1-5). Biblical psalms, hymns, and spiritual songs are not sensual or secular, are unique, and emphasize melody and harmony (spirit), not rhythm (flesh).
Those who sang or played instruments in public worship were male, at least 30 yrs. old, robed, skillfully trained from youth in godly music, and from God-ordained families assigned the task of temple service.
4. The Mechanics of The Psalms (Psa. 91:1-4). Psalms convey truths revealed through poetic devices. Be careful to use all of scripture not isolated statements to build a doctrine, practice, or concept of God.
Written primarily (not entirely) around the time of David and Solomon (united-kingdom 1000-900bc) its five divisions, each ending with an expression of deepest praise, end with the praise song (Psa. 150).
When we sing with the understanding we worship God with praise in the congregation, in the consternation, and in the quiet. True worship bows our hearts toward Him with uplifted hands.
When we have problems, perplexities, and questions but get no answers we can seek, cry, anguish, protest, or be still, wait, trust, and know that He is God – the all-knowing, all-powerful, always present, always capable, and competent One.
For worship is not something we schedule, it is what we do always, in all places, and in all things as we give homage to God in honest confession during our summers and winters, still waters and storm surges, green pastures and barren, mountain tops and valleys, and in the darkest or most distressing chapters of life.
Whether we're walking through the valley of the shadow of death, or our cup is running over at a table prepared before our enemies, we turn to and worship God Who is to be praised. The Psalms is our template.
Would you please share these devotions by clicking here and signing up others or by emailing this letter to those you know. Thank you!
Where bible-believing tradition and family-centered worship meet in compelling community
Our address is: 4649 Alabama Rd, Medina, NY 14103, USA