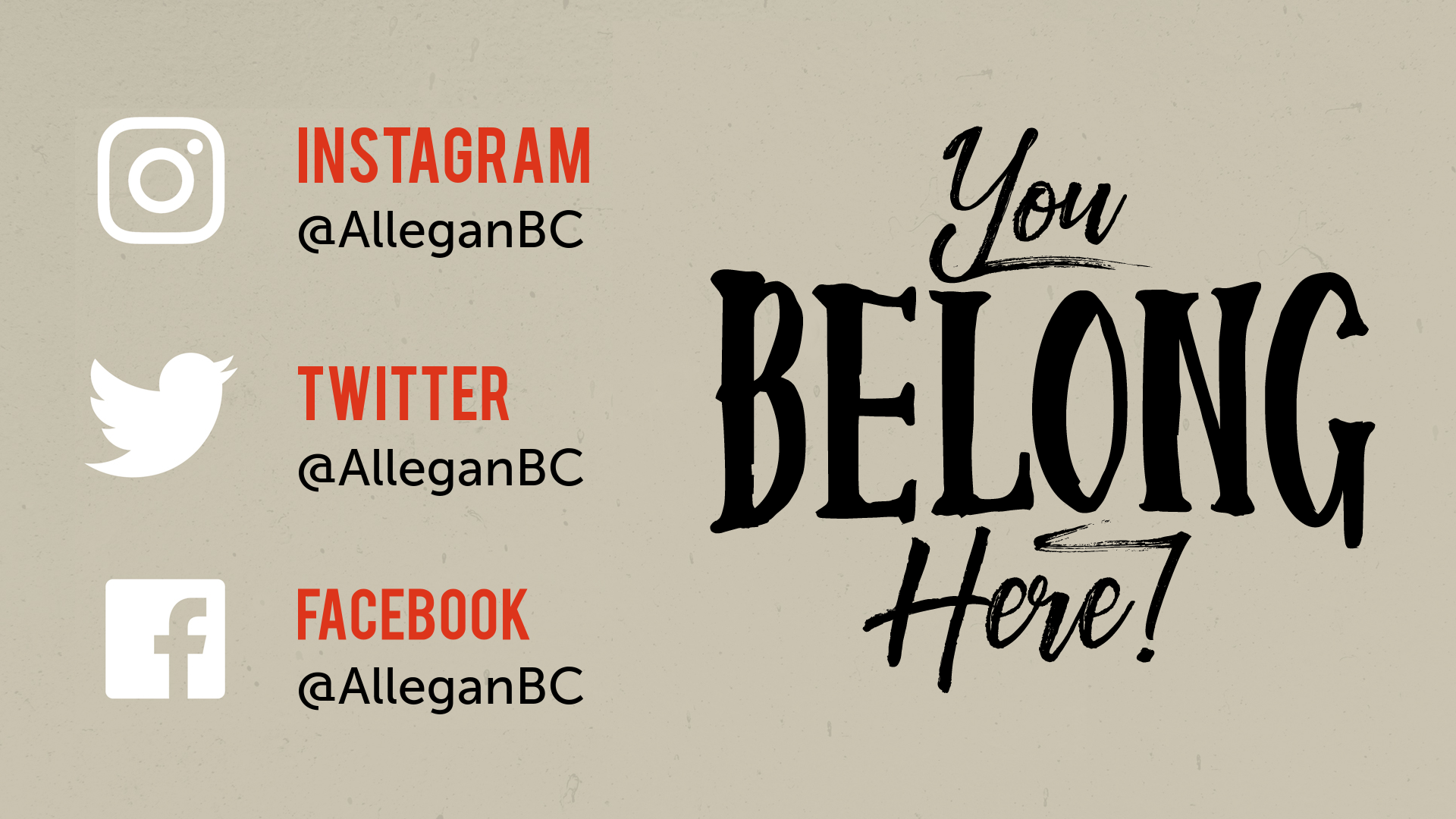 Allegan Bible Church
10/6/19
October 6, 2019
Lost & Found
1 Samuel 9-10:9
Announcements & Upcoming Events
Welcome - The following (8) people became new members: Josh & Ashley Badder, Lane & Olivia Carpenter, Courtney Smith, Diane Walters, Jennifer Becker, and Michelle Bechler.
Fellowship - Please join us for a chili supper following service.
Help Wanted - to set up Kitchen on Tuesdays from 2-3:00 for after-school program. Please see Michelle Bechler.
Light Bearers - Prayers - please take a child's leaf and pray for them
Meeting - Sun., Oct 13 following service.
Congregational Meeting - Sunday, October 27.
Fall Carnival - Thursday, Oct. 31st @ 5-8:00 pm. Looking for both trunks and treats to share the sweet message. See sign up sheet or Courtney.
Weekly Events
Men's Breakfast - Tue. 8am @ Village Inn
Women's Bible Study - Tue. 9am @ ABC
Seed Groups - ABC is happy to announce home groups to launch soon.
Youth Group - Students | 6-12th grade Sun. 6-8pm
The Place - Students | 6-12th grade Tue. 2:30-5pm
Light Bearers - Kids | Pre-K-5th grade Wed. 6:30-8pm (school year only)
Stay Connected - text JOINABC to 84576. You will receive an automated response with instructions from Flocknote.
Pastor Jon Gruss
269.673.6831
www.alleganbiblechurch.com
412 Sherman St., Allegan, MI 49010
Let us get to know you!
Please take a moment to send us your information so that we may stay connected with you. Your information is carefully managed and protected.
How did you hear about us?