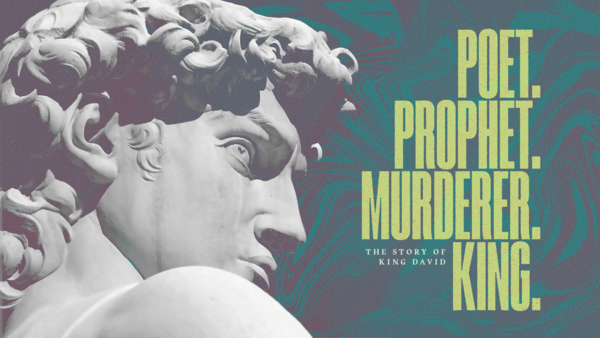 2019 4th Quarter Update
Starting Series | Samuel
July 28, 2019 Update
As we prepare to finish out our fiscal year I want to give you all some exciting updates, but before I do please let me make some requests of you.
Please rate Allegan Bible Church on Google. You can type Allegan Bible Church in your Google search bar, and on the right side will be some info on our church. In blue you will see that it says # Google reviews. Click on that and you can write one of your own. Why do this? When someone uses google to search for churches in Allegan, this will pull peoples eyes toward us! You don't use a plumber your neighbor rails against, you don't use the electrician your aunt had a bad experience with... Reviews matter!
If you are a Facebook / Instagram user we are counting on you! The days of town criers are long gone but the social marketplace is alive and well. When ABC creates an event or advertisement of some sort we need you to help us connect to our community. Every time you share a post, event, advertisement that ABC posts you are helping us reach everyone who follows you, even if they don't follow us. If 20 people, each with 100 friends, all forward a post, we have the ability to touch 2,000 people!
So those exciting updates I was talking about, here they are:
Youth Focus - ABC is starting to re-focus how we reach the lost of Allegan. At our meeting we looked at the statistics behind this but the bottom line is that in America approximately 90% of people who chose to follow Jesus do so between the ages of 4-14. Therefore we are excited to begin the process of ramping up our outreach, evangelism, and discipleship of this demographic. We believe that the best way to have an eternal impact in God's kingdom is to more narrowly focus our efforts. We will need your prayers and support as we seek to reach the youth for Christ.
Social Media - Since todays social meeting place is primarily online we are looking forward to increasing ABC digital presence on Facebook and Instagram. By increasing our FB and Instagram presence we hope to increase Allegan's awareness of our Church as well as providing an open avenue for invitation and connection to the Gospel of Jesus Christ. This ties in with point 1 but also provides access to a larger base then face to face or published material. Again, we will need both your prayers and support for this to be effective.
Small Groups - Take a minute to grab your Bible and look in Acts 2:46; Rom 16:5; and 1 Cor 16:19. I'm sure there are others but you will get the point that Christians meeting in their homes with other Christians has been happening for a long time. That is why we are excited to announce that ABC will be seeking to continue that tradition by launching home based small groups. We feel that Sunday morning is simply not enough for us to truly be or make disciples and that home based small groups are the first and also best petri dish to foster collective spiritual growth.
New Staffing - Outreach events, youth focus shift, social media presence, and home based small groups is quite a bit to bite off all for one person to oversee. This is why we hope to be having some interns in the coming years to help share the administrative load with Pastor Jon. We are hoping to invest in an intern this year in order to keep our focuses strong as well as avoid burnout. Please be in prayer that God would bring the appropriate candidate(s) to us.
Facility Updates - Lastly we are excited to announce that as we anticipate a farther reaching child and youth ministry presence in Allegan, we will be updating and adjusting the facility appropriately to try and maximize the space we are already using. We would ask for your patience as some of these adjustments may cause some minor inconvenience in the meantime. We trust that your excitement in reaching the youth for Jesus will more than cover any stretch we might endure.
In closing if you missed the congregation meeting I am sorry we didn't see you there, but I am sure you will be encouraged to hear what God is doing at ABC and join with us in prayer for His leading and provision in where we will go in the future!
Below are some links to videos you may find helpful.
May God bless you,
ABC - News
Love Acts
Our address is: 412 Sherman St. Allegan MI