Weekly News
Place of Grace -July 10, 2021
Uganda Update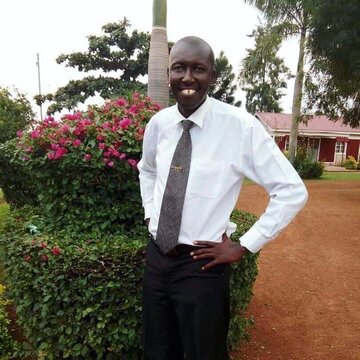 Michael is a PA and is in charge of the clinic at Hines Ugandan Ministries...
Missions Update
Please continue to pray for Dave Straight, with La Roca Ministries. Ask God to increase his faith, to give him peace and to trust Him for wisdom in the daily challenges. Things have been more complicated due to covid. He appreciates our prayers!
Library: ...... for the Youngest.......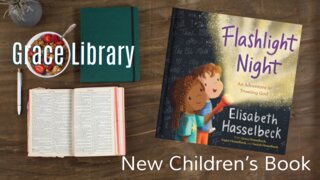 See HERE for more on this title or HERE for more on the print and media libraries at Grace. See a title you'd like to check out? The library is open during office hours and on Sunday mornings. Also, text 970-230-1449 or leave a message on the church answering machine before 1:00pm on Friday and we'll set any item aside for you to pick up when you come in.
Summer Camp
Summer camp is upon us. See the missions wall for paper registration or HERE for online forms and information.
Prayer Life @ Grace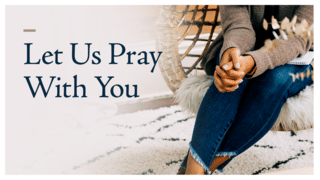 Want to stay up-to-date on prayer requests of the Grace Bible family? Go to the church app and click on prayers or visit the activity page at faithlife HERE. You can share a request by e-mailing the office@aplaceofgracegbc.com.
Want to connect with Grace online?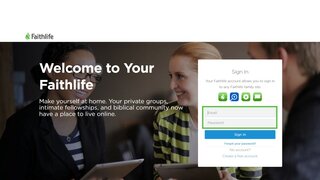 Connecting with our church family online all begins by getting a faithlife membership at faithlife.com, then adding "A Place of Grace" under groups . Besides having a place to read and share prayer requests (and so much more) you may get free access to faithlifetv and Logos Bible study. Contact the office if you need any assistance. We're happy to help (285-9862)
Our Grace Bible Church app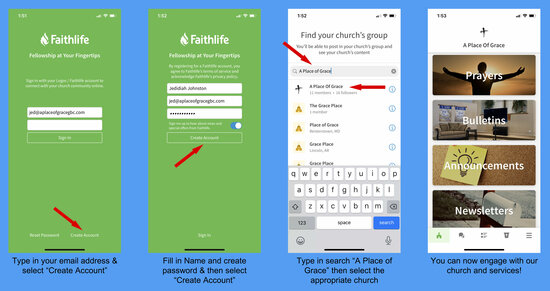 Want to stay caught up with what's happening at Grace? See this...
A PLACE OF GRACE
Our address is: 755 Spencer Parkway/PO Box 6248