Encounter Vol. 53
A Place of Grace
Christ in the Passover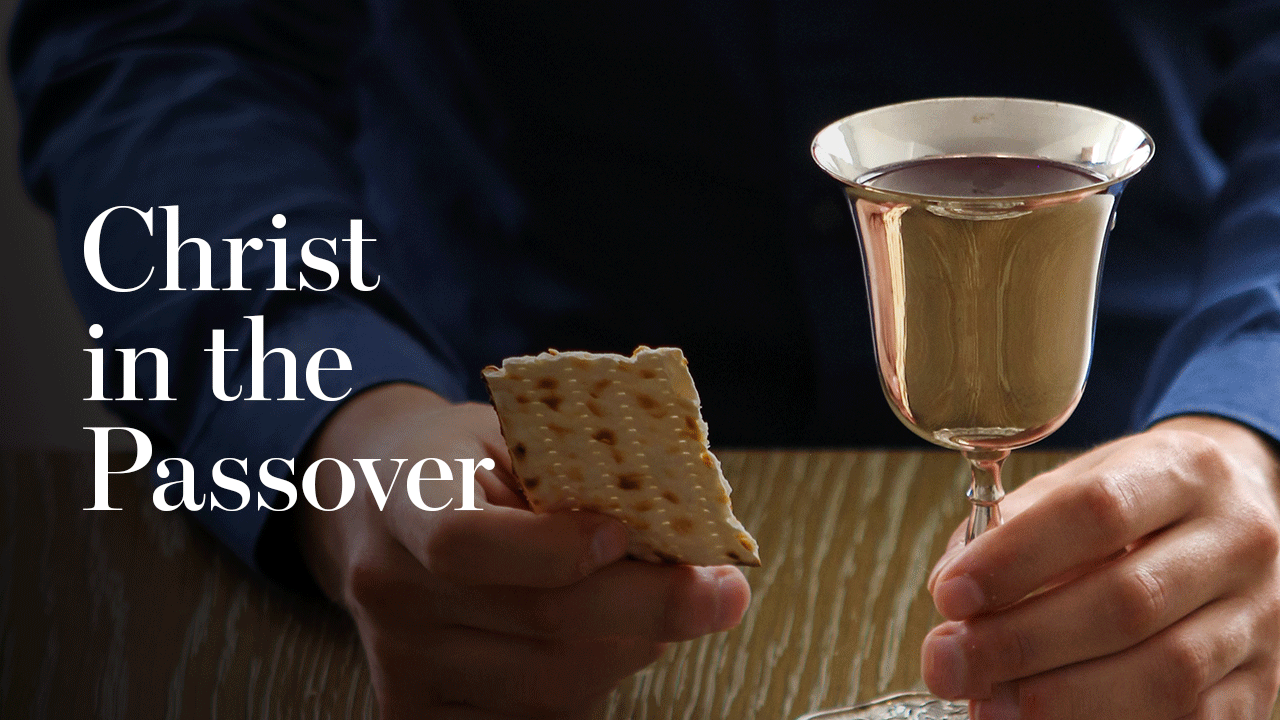 March 29th at 10:30 AM, Grace Bible Church will host "Christ in the Passover: A Presentation." This powerful presentation, shared by Will Rosenberg from Jews for Jesus, will demonstrate the link between the Jewish feast of Passover and the last supper Jesus shared with His disciples. Join us for an explanation of the beautiful symbolism of the Jewish ceremony called a seder. We will weave the story of the exodus and freedom from slavery together with the messianic hope realized in Jesus' life, death, and resurrection. The words "do this in remembrance of me" will take on an even deeper meaning to Christians as we learn the significance of the tradition Jesus observed the night before He died and give us a closer look at the very Jewish life He led. Jewish or not, religious or not, all are welcome for this unforgettable, thought-provoking experience. Have questions? Call Grace Bible Church at (970) 285-9862 or visit https://aplaceofgracegbc.com/ for more information.
Spring Forward March 8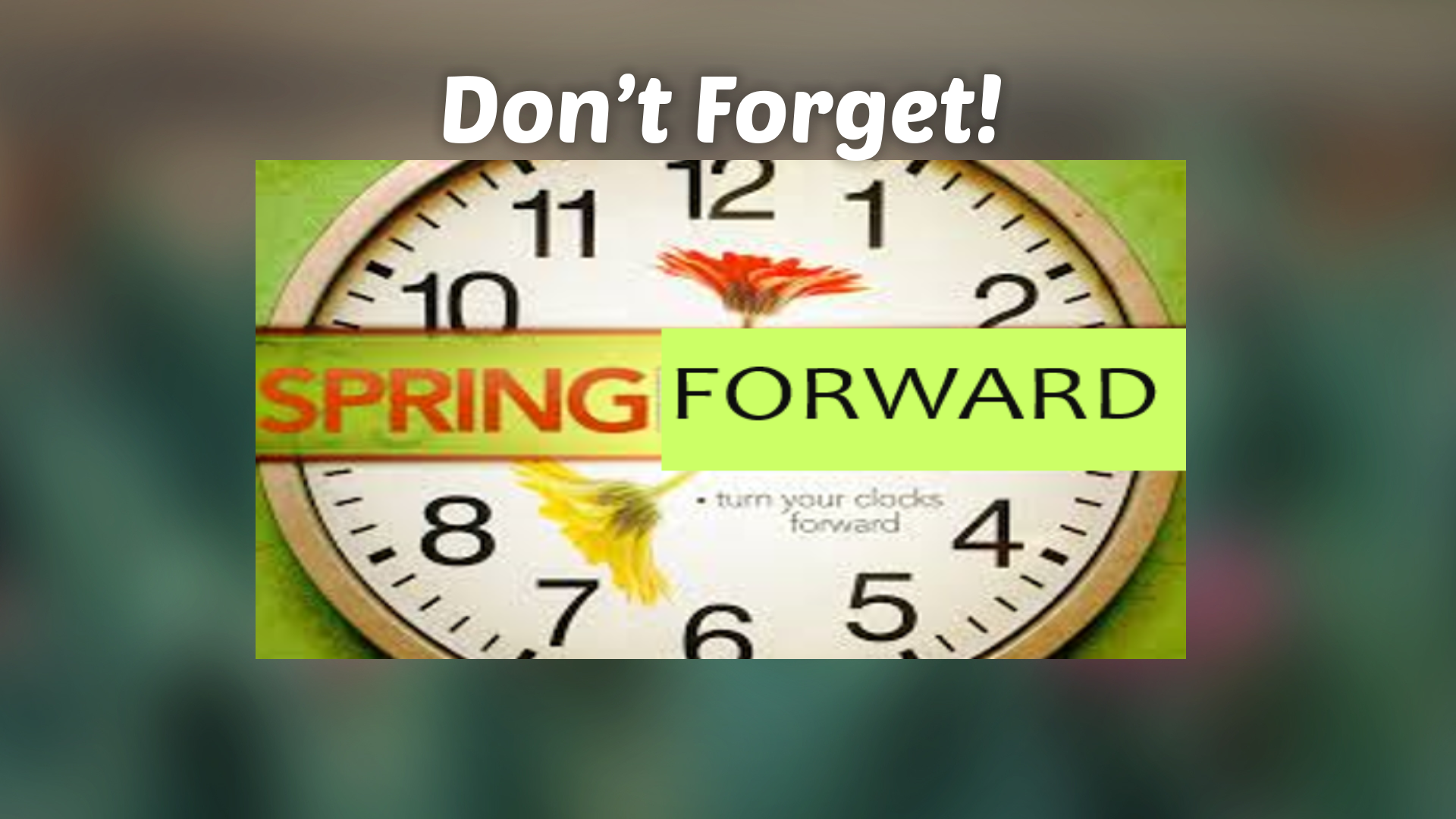 Set your clocks forward one hour before you go to bed on Saturday, March 7th and we'll see you "early" at 9:15am for Sunday Studies on the 8th!
Awana T & T Bible Quizzing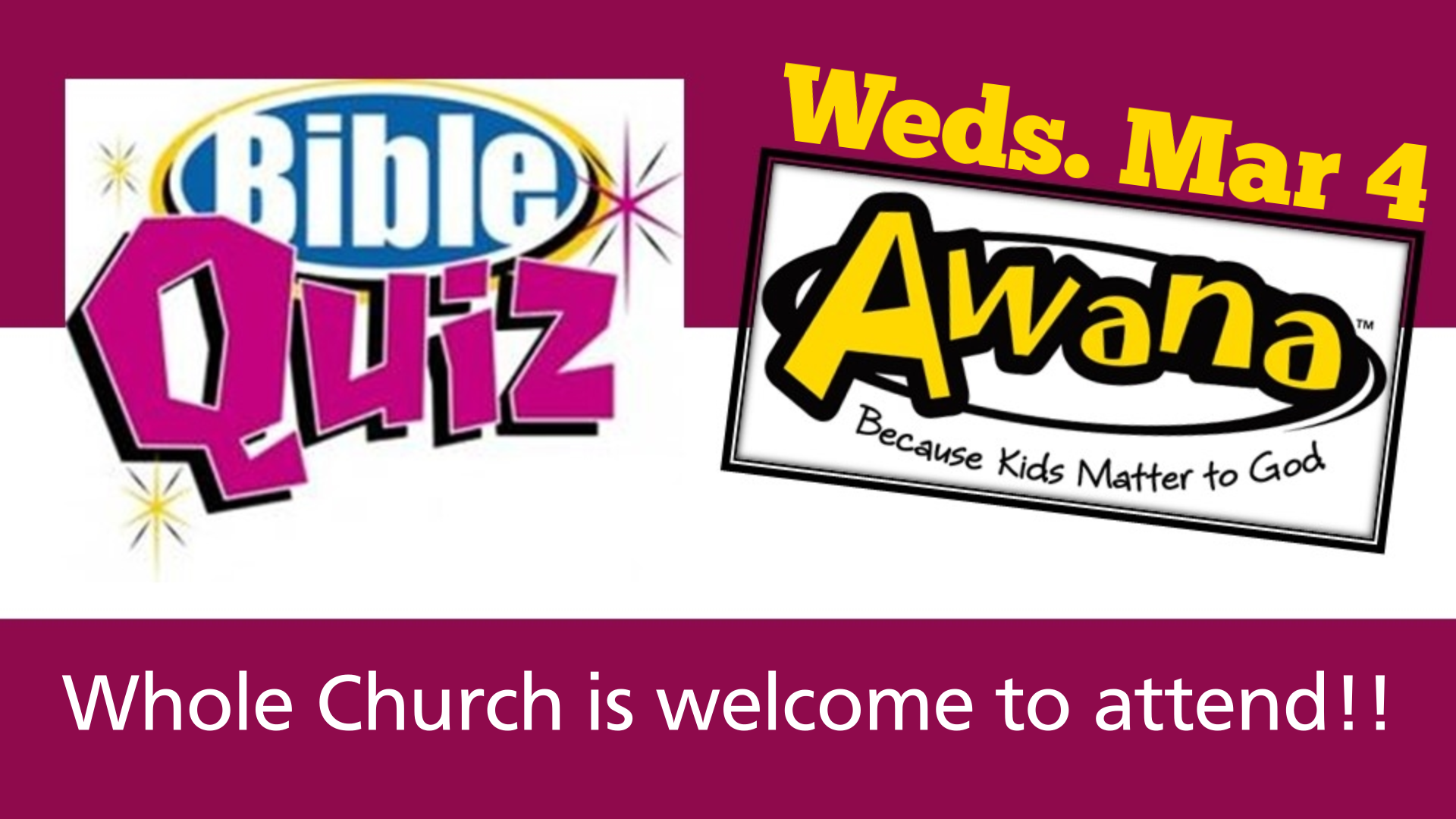 The church is invited to join in for a special club night and fun as T & T does their yearly Bible Quizzing . Contact Nate or Krista if you could be of service for the children on this night. 970-285-3399
New to Grace Library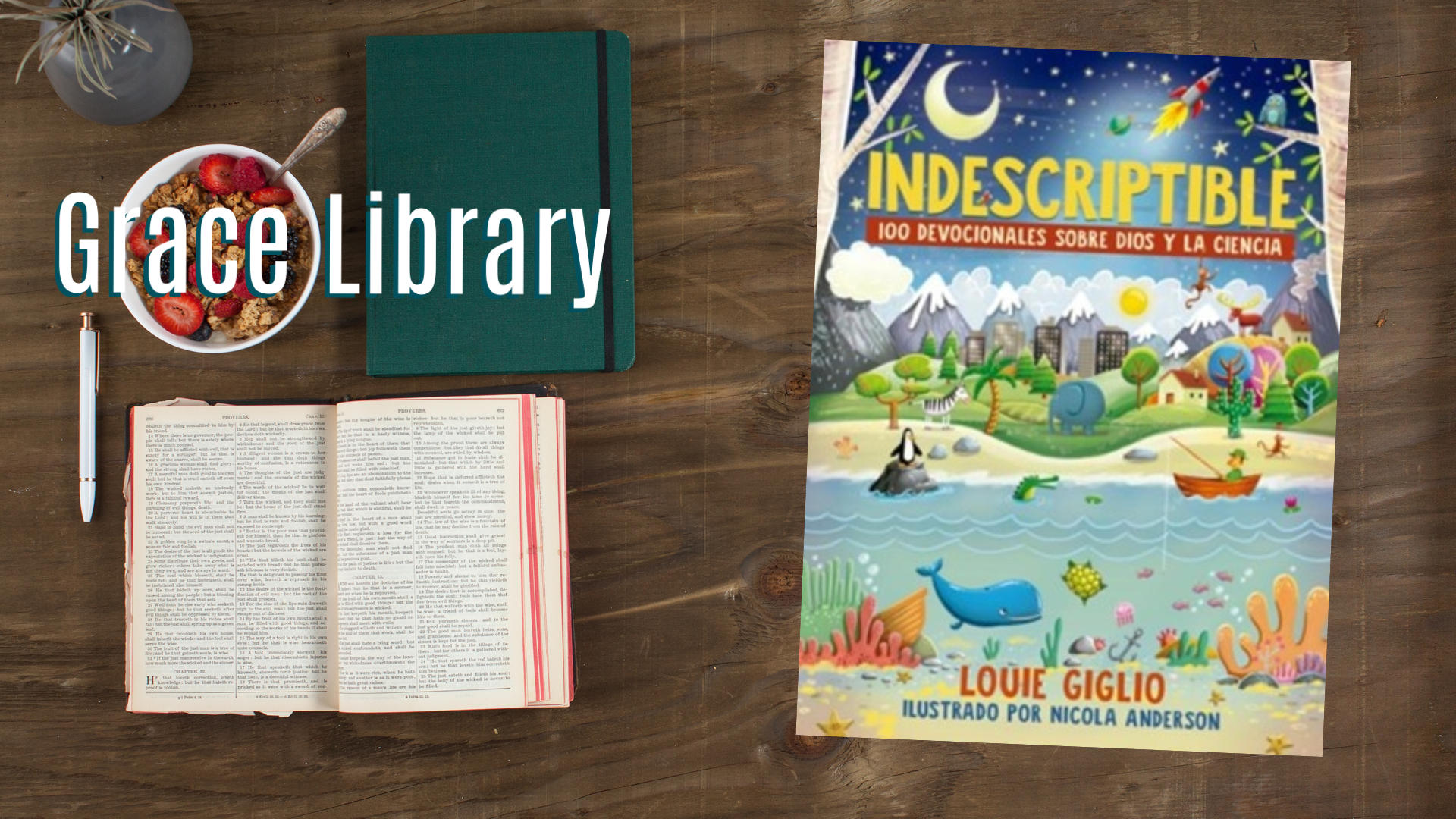 It makes sense to pool our resources. Why not invest some of your time in seeing what the broader community of Christ is producing these days? Come check out the Grace library with books, family-friendly DVD's and audio resources. The media library is located in the fellowship hall and the print library is at the back of the sanctuary.
New titles coming to the library in March...
March 1 –DVD Overcomer
March 8– Indescribable: 100 Devotions About God & Science (for
kids) by Louie Giglio
March 15 –25 The Power of Christian Contentment by Andrew M.
Davis
March 22 –What Does the Bible REally Teach about
Homosexuality? by Kevin DeYoung and Is God anti-gay? By
Sam Allberry
March 29– Cross-Cultural Connections by Duane Elmer
You can browse our library online at aplaceofgracegbc.com ...
At the top left triangle menu click: "connect," "resources," and then "search our library"
Our library is open at the church Sundays after the morning service or during church office hours each week. (Tues., Thurs., Fri., from 10am-2pm) Check out is FREE
Creation Seminar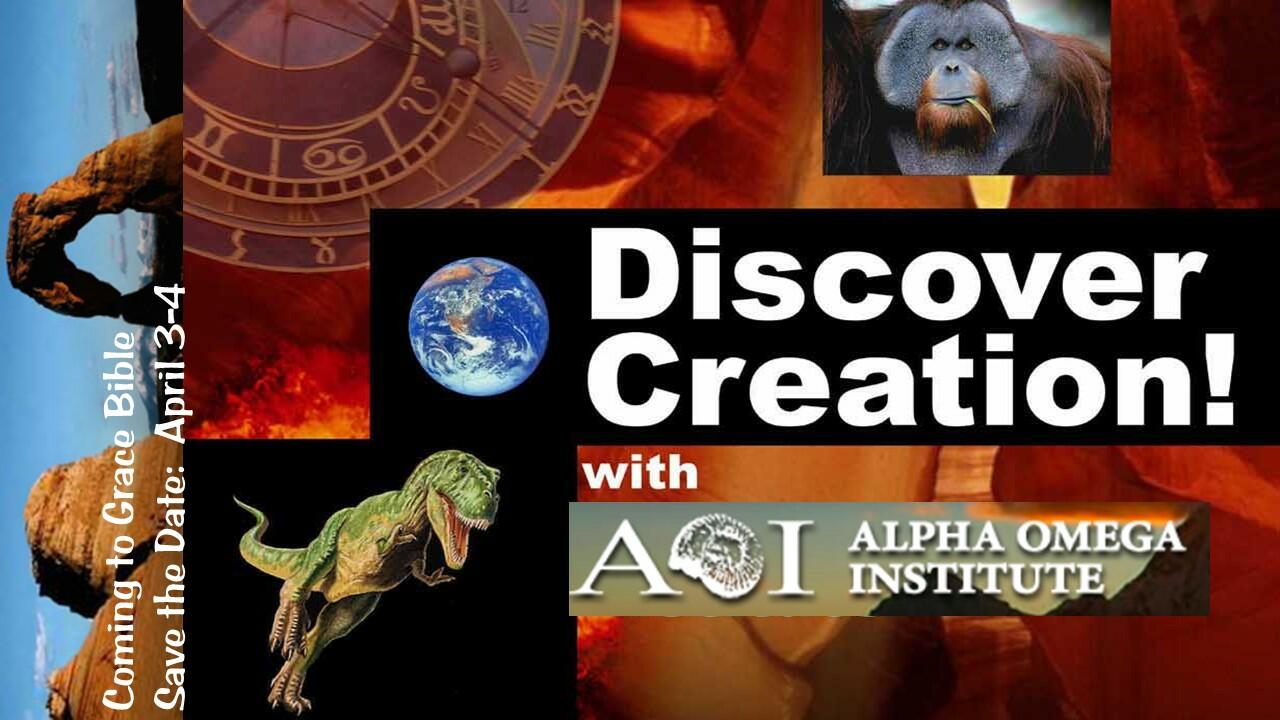 Save the dates now for A & I's Creation Presentation on Friday, April 3 and Sat. April 4th. Keep watching the church website for more information on exact times and what to look forward to. You can also go to discovercreation.org to learn more about Alpha Omega Institute.
Piecemakers All-Day Event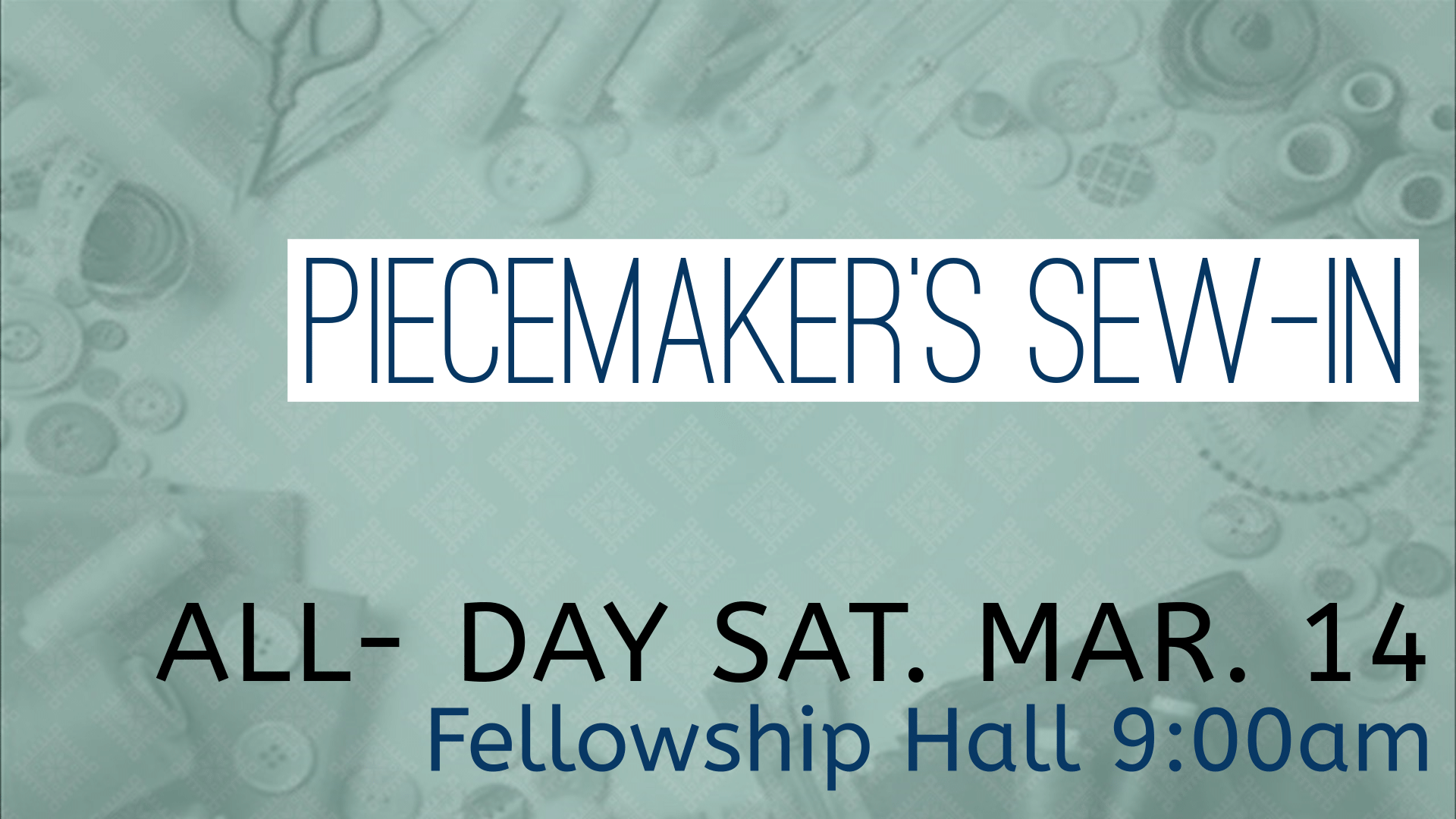 Piecemakers will meet all-day on Saturday, March 14th here at Grace Bible. We'll begin at 9:00am and all are invited to come, bring a past project you've completed to show and share, a current "something" you are working on, and food to share for lunch. See Carie with questions or to see what is still needed for lunch. 303-601-6908
Community Food Bank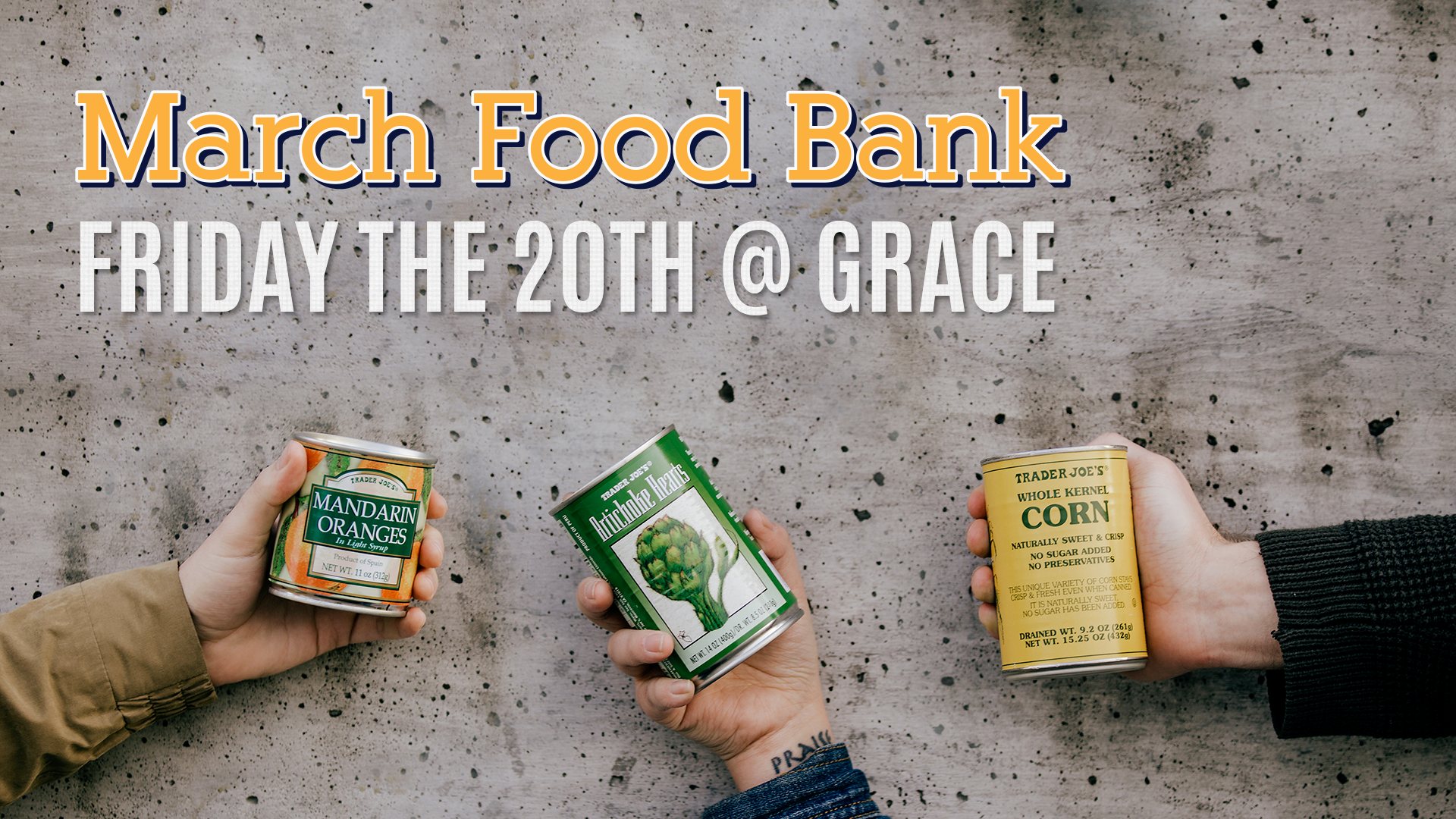 Grace is hosting Food Bank in March on Friday the 20th. This is a ministry that blesses many in need in our community. You may sign up by Mar. 3rd to participate by calling Penny (970)201-7092 or call Molly to volunteer by Mar. 16th (970)309-9650.
Family Sledding Day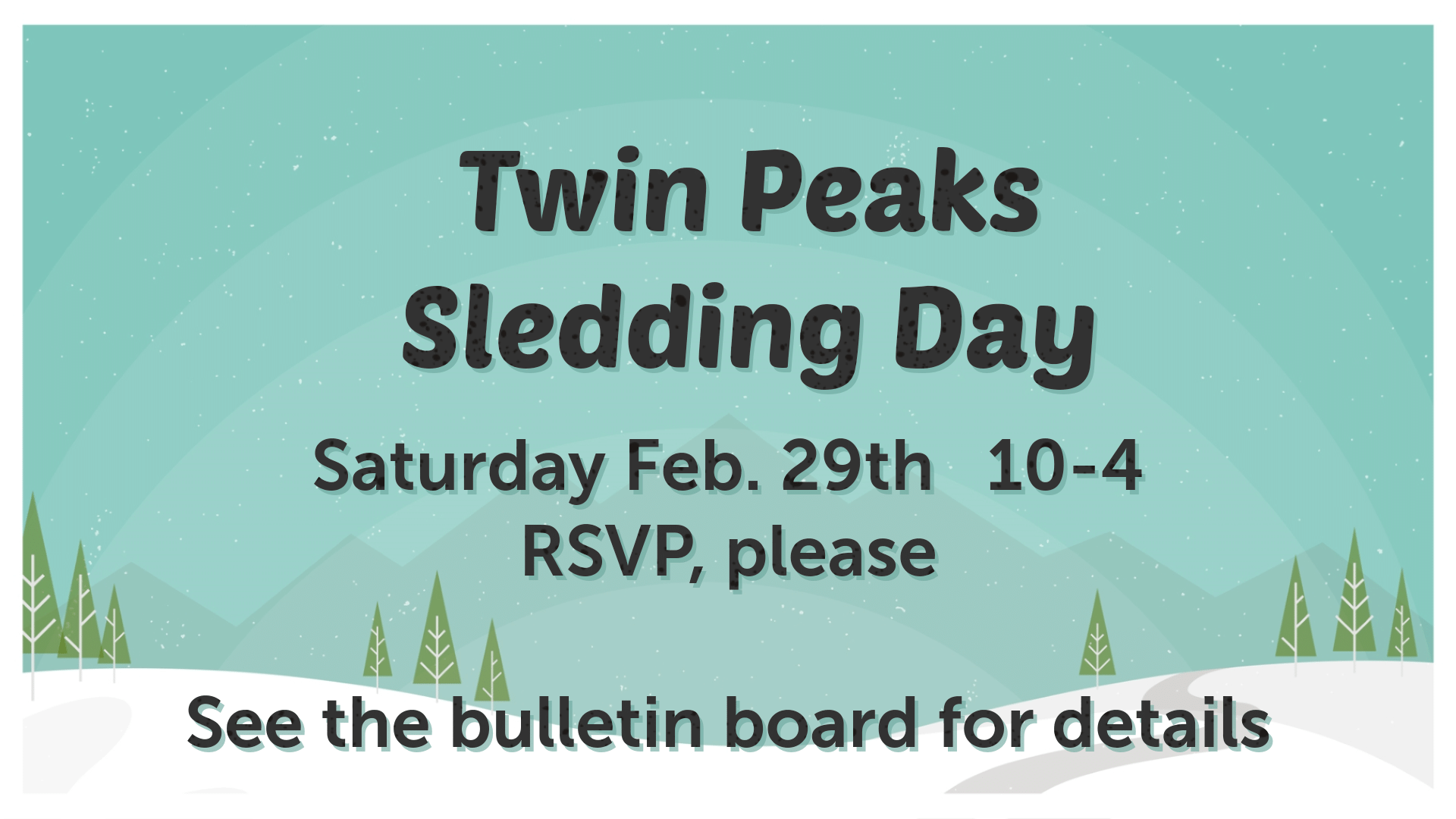 Come and enjoy the Twin Peaks Bible Camp Sledding hill with your family on Sat., Feb 29th from 10-4. Bring a sack lunch and a donation (optional, but appreciated). Please RSVP 970-523-9077 by Feb 28th or 970-487-3891 on sled day. See you there!
Pregnancy Center
The Pregnancy Center of Grand Junction is in need of baby and toddler socks, shoes (infant), winter sleepers, winter outfits, newborn, 0-3, and 12 month old clothing. All items are needed for both boys and girls. Hours M W F 9:30am-5:00pm. 930 Main Street
A PLACE OF GRACE
Our address is: 755 Spencer Parkway