Weekly News
A Place of Grace -January 2, 2021
Grace Family Genesis Reading Plan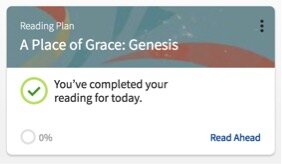 Our Grace family will be reading the Word TOGETHER this year! To join in, see the activity feed at A Place of Grace, scroll down to the reading plan post and click "join." It will automatically appear on your Logos and faithlife study Bible home page feeds. Or choose to add it to your dashboard from Logos or the study Bible. We also have paper copies of the plan available at your seats tomorrow and at the welcome center. Let's get to know Him more through our study of Genesis!
Trail Life Open House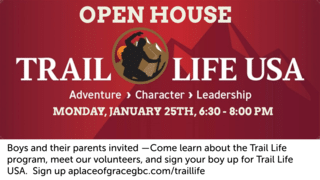 Boys and their parents are invited to our January25 OPEN HOUSE at Grace Bible. Come learn about the Trail Life program, meet our volunteers, and sign your boy (grades K-12) up for Trail Life USA. More information... Adults can sign up with traillife which then allows you to add your son(s) HERE.
Christmas Un-decorating!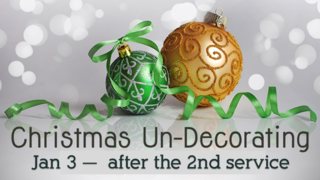 Join us tomorrow, Jan 3, after the second service to un-decorate the church. Lunch will be provided. See Lisa with questions 303-358-6803
Ladies' Winter Study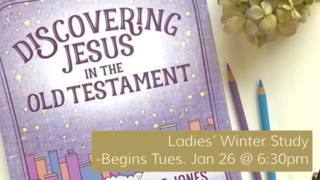 Ladies, we have a winter Bible study coming beginning Tuesday, January 26th. The study will meet at Carie's each week for twelve weeks at 6:30p.m. You may sign up at the welcome center. See Carie for more information (303)-601-6908.
2021 Secret Sister Sign Ups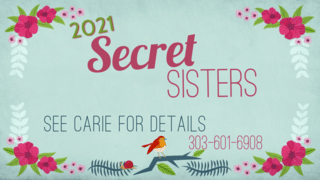 See the welcome center or Carie for more information on signing up to be a Secret Sister in 2021 (303)601-6908.
Grace Library: Genesis for our Youngest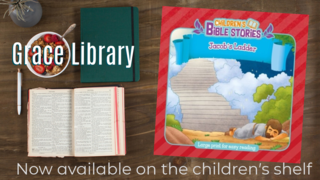 We want our children to be "reading" Genesis with our church family, too. We have numerous children's Bibles on the shelves for you to check out and see which one you'd like to invest in, plus more self-contained accounts from Genesis like this week's new book about Jacob's Ladder. See HERE for more details on this title and check it out this Sunday in the back of the sanctuary (children's shelves).
The print library at Grace Bible is back open on Sundays but the media library (DVD's & CD's) is open only during the week for now. Come in Tues, Thurs, or Fri., from 10-2 or contact the office (285-9862) or request an item before Sunday and the office can set it aside for you to pick up.
You can browse our library online by clicking HERE: you can also get here anytime by going to the church website at aplaceofgracegbc.com . At the top left triangle menu click: "connect," "resources," and then "search our library."
Prayer Life @ Grace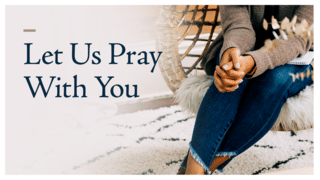 Want to stay up-to-date on prayer requests of the Grace Bible family? Go to the church app and click on prayers or visit the activity page at faithlife HERE. You can share a request by e-mailing the office@aplaceofgracegbc.com.
Want to connect with Grace online?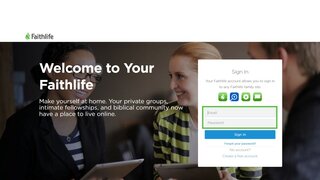 Connecting with our church family online all begins by getting a faithlife membership at faithlife.com, then adding "A Place of Grace" under groups . Besides having a place to read and share prayer requests (and so much more) you may get free access to faithlifetv and Logos Bible study. Contact the office if you need any assistance. We're happy to help (285-9862)
Our Grace Bible Church app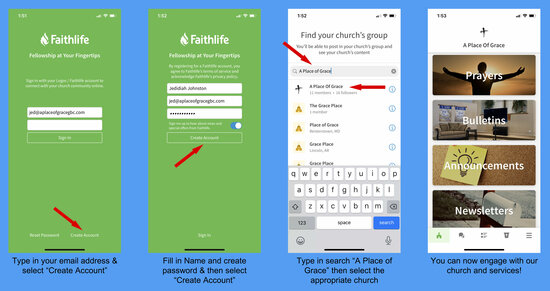 Want to stay caught up with what's happening at Grace? See this...
A PLACE OF GRACE
Our address is: 755 Spencer Parkway/PO Box 6248