Weekly News
A Place of Grace -January 9, 2021
Family Sledding Day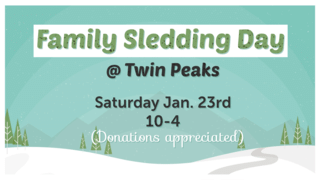 Families are all welcome to play in the snow or hang out in the dining hall and fellowship or play games. We have a tubing hill and tubes but you are welcome to bring your own. We also have cross-country skis and snow shoes as well for your use and enjoyment. We will have coffee and hot water for cocoa and tea.
Questions: Call the office at 970-523-9077 before the sled day.
Call the camp at 970-487-3891 on the day of.
Where: Twin Peaks Bible Camp
9807 59 Road Collbran, CO 81624
Time: 10:00 a.m. - 4:00 p.m.
Other: Bring your own sack lunch.
Donations are welcomed to help cover expenses. There is a donation box in the dining hall.
New Fellowship Family Beginning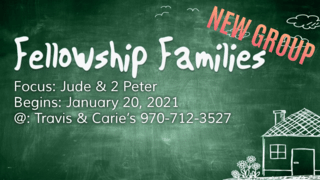 If you have not yet joined in a fellowship family, we have a new group beginning soon. Travis and Carie are hosting Wednesday nights beginning Jan. 20th. 10 Smokey Hill Ct. Let them know you're coming... 970-712-3527. See you there!
Couples Retreat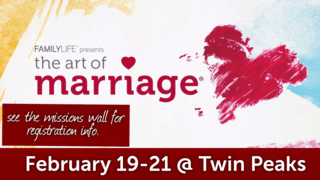 Couples, take a weekend to focus on your relationship and have some fun at Twin Peaks playing in the snow (Fri evening-Sun noon). Cost: $170 per couple in a private room in shared cabin or $190 private room, private cabin (includes meals and two nights lodging, plus workbooks for the art of marriage). Register HERE. Want to see what you'll be focusing on? SEE a promo/
Family Camp Moved to February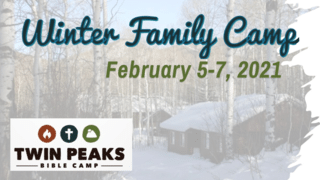 The dates for family camp have been changed. It is now February 5-7. See the missions wall for registration information or HERE for online.
Grace Family Genesis Reading Plan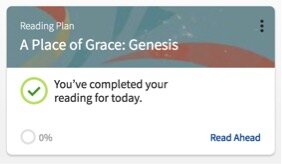 Our Grace family will be reading the Word TOGETHER this year! To join in, see the activity feed at A Place of Grace, scroll down to the reading plan post and click "join." It will automatically appear on your Logos and faithlife study Bible home page feeds. Or choose to add it to your dashboard from Logos or the study Bible. We also have paper copies of the plan available at the welcome center. Let's get to know Him more through our study of Genesis!
Trail Life Open House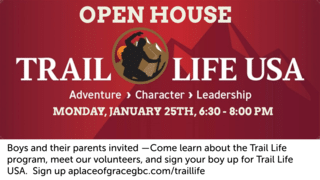 Boys and their parents are invited to our January25 OPEN HOUSE at Grace Bible. Come learn about the Trail Life program, meet our volunteers, and sign your boy (grades K-12) up for Trail Life USA. More information... Adults can sign up with traillife which then allows you to add your son(s) HERE.
Ladies' Winter Study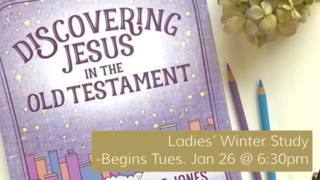 Ladies, we have a winter Bible study coming beginning Tuesday, January 26th. The study will meet at Carie's each week for twelve weeks at 6:30p.m. You may sign up at the welcome center. See Carie for more information (303)-601-6908.
2021 Secret Sister Sign-Ups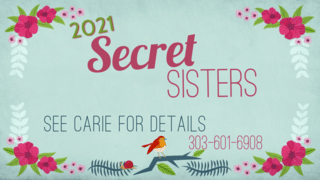 See the welcome center or Carie for more information on signing up to be a Secret Sister in 2021 (303)601-6908.
God-Given Strategies in Difficult Times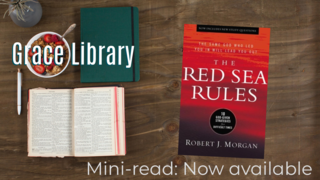 "The same God Who led you in will lead you out." God knows what he is doing even in our most difficult times. See HERE for more details on this title and check it out this Sunday in the back of the sanctuary
The print library at Grace Bible is back open on Sundays but the media library (DVD's & CD's) is open only during the week for now. Come in Tues, Thurs, or Fri., from 10-2 or contact the office (285-9862) or request an item before Sunday and the office can set it aside for you to pick up.
You can browse our library online by clicking HERE: you can also get here anytime by going to the church website at aplaceofgracegbc.com . At the top left triangle menu click: "connect," "resources," and then "search our library."
Prayer Life @ Grace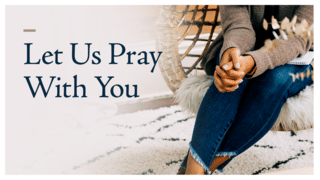 Want to stay up-to-date on prayer requests of the Grace Bible family? Go to the church app and click on prayers or visit the activity page at faithlife HERE. You can share a request by e-mailing the office@aplaceofgracegbc.com.
Want to connect with Grace online?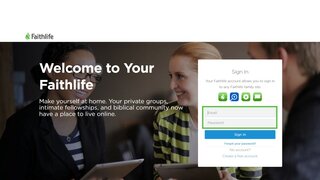 Connecting with our church family online all begins by getting a faithlife membership at faithlife.com, then adding "A Place of Grace" under groups . Besides having a place to read and share prayer requests (and so much more) you may get free access to faithlifetv and Logos Bible study. Contact the office if you need any assistance. We're happy to help (285-9862)
Our Grace Bible Church app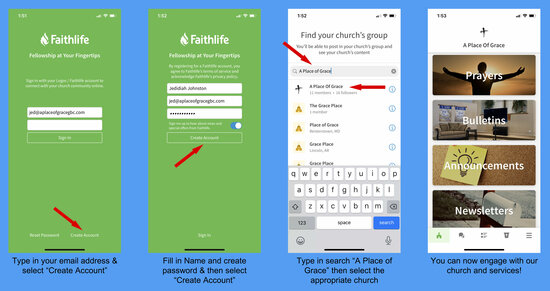 Want to stay caught up with what's happening at Grace? See this...
A PLACE OF GRACE
Our address is: 755 Spencer Parkway/PO Box 6248