Weekly News
Place of Grace -May 8, 2021
Ladies- don't miss this!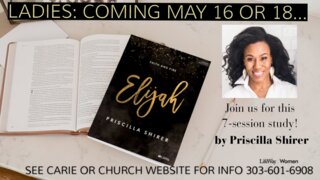 Ladies, we have an amazing study before us for the summer! See the video on the left for a preview and plan to join us for a faster study on Sunday mornings or a slower-paced study on Tuesday nights. Order your book from Amazon HERE or Christian Book HERE. Watch a one-minute preview on our church website HERE. CAN'T WAIT to hang out with you!
Here are the schedules
Sundays (fellowship hall) Tuesdays (at Carie's- 7:00pm)
May 16- Lesson 1 May 18- Lesson 1
May 23- Lesson 2 June 1- Lesson 2
May 30- Lesson 3 June 15- Lesson 3
June 6- Haiti Missionaries
June 13- Lesson 4 June 29- Lesson 4
June 20- Lesson 5 July 13- Lesson 5
June 27- Lesson 6 July 27- Lesson 6
July 4- Lesson 7 August 10- Lesson 7
Mama Bear Reading for Mother's Day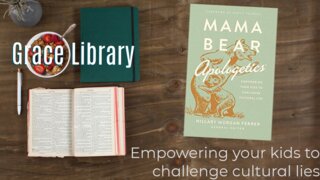 Mamas... want to empower your kids to challenge cultural lies? Check out this new title from the Grace Library: Mama Bear Apologetics. See HERE for more on this title or HERE for more on the print and media libraries at Grace. See a title you'd like to check out? Text 970-230-1449 or leave a message on the church answering machine before 2:00pm on Friday and we'll set any item aside for you to check out.
Men's Retreat
The 2021 Men's retreat will be at Twin Peaks from 5pm on June 11 through noon on Sunday, June 13. See the events page on the church website HERE or the missions wall for registration and more information.
Save the Date: Haitian Missionary Meal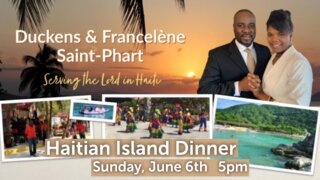 Grace Bible has the privilege of welcoming Duckens & Lenie, Haitian nationals, here for part of VBS this year! Lenie is a great cook and will be making us authentic Haitian food on Sunday, June 6 at 5:00 p.m. There is no charge for the meal, but donations toward their ministry in Haiti are appreciated. (They will also be introduced Sunday morning and will speak during the Sunday study group time at 10:30a.m.)
Would you also be willing to help Lenie with meal preparation during the afternoon of the 6th and service or clean up during the meal? Please let Rhonda know if you can help 970-230-1449.
Summer Reading Registration Opens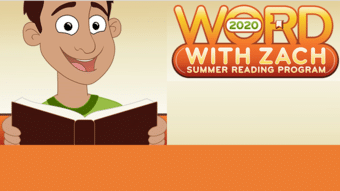 Last year we suggested families participate in Keys 4 Kids summer reading program. It's back again! Here's what they say...
It's time to register for the WORD with Zach summer reading program! I'm excited to lead the kids in your life through three months of reading Keys for Kids devotions each day this summer. But, more importantly, I'm excited that we'll be reading God's Word—the Bible—together.
Sign up for free at WORDwithZach.org. Fill out the information, then watch for follow-up emails. That's where you'll find links to download the monthly PDF calendars, request print copies of the devotional, and order promotional items.
I need you to do something for me, though. I need you to check your registration information. You may have registered your family, but make sure you've registered each child. In order to qualify for the monthly prizes, we need to know the first names of the children participating. Here's how:
Go to WORDwithZach.org/login
Type in your username and password (the one you used to sign up for the WORD with Zach summer reading program).
Click "edit Kids' names."
Scroll down a little and check to see if each of the children are listed.
If not, go ahead and enter their names.
make sure all your other information including your address is correct
When your kids start reading, they'll need a Bible (of course), a copy of our Keys for Kids devotional (available online), and you might need a WORD with Zach calendar to keep track of their progress (they don't have to be sent in this year). You can find everything you need at WORDwithZach.org/materials.
If you have questions, please email us at info@keysforkids.org, call us at 1-888-224-2324, or message us at the Keys for Kids Facebook page. We'll try to answer your questions just as soon as possible.
God bless you as you sign up for the WORD with Zach summer reading program.
Your friend,
Zach, Radio Host
Keys for Kids Ministries
Donate at keysforkids.net/donate
(616) 647-4500
Needs for VBS- edited list
Please see the master list in the entry (so we don't have duplicate purchases) to sign up for items needed for VBS this year. Here's the list:
-Toilet paper rolls / paper towel rolls
- 160 - 8" X .5"skicks
- 6 Lg. Bags of Sand
- Foam Sheets Different Colors
- Acrylic Paint
- Jewels
- 80 Magnets / Roll
- Paper/ Feed Bags
- Black/ Brown/ Red/ Orange/ Green Spray Paint
- Chocolate Gold Coins
- Palm Leaves
- Brown Packing Paper
- Blue/ White/ Tan Rolls of Bulletin Paper
- Iron on Printable Sheets
- Palm Trees
- Box of Individual Bags of Skittles
- 80 Small Red Cups
-80 Small Gray Cups
- 8 Large Boxes of Blue Genatin
- 300 Individual Sea Creature Gummies
- 6 Lg. Cartons of Whipping Cream
- 8 Lg. Boxes of Whale Cheddar Crackers
- 8 Lg. Boxes of Bugle Snacks
- 160 googly eyes
- Gray Foam Sheets
- 5 Lg. Bags of Individual Rolos
- 6 - 16oz. Soft Cream Cheese
- 3 cups of Parmesan Cheese
- 6 Lg. Flats of Golden Sandwich Cookies
- 80 Capri Suns
- 2 Lg. Containers of Blue Tropical Punch
- 2 Lg. Containers of Pink/Yellow Lemonade
- 4 Lg. Bags of Hershey's Nuggets (No Nuts)
- 1 Lg bag of Mini M&M's
- 4 Different Color Sand Pails w/ Shovels
- 4 Different Color Towels
- 4 Different Color Flip Flops
-4 Different Color Sunglasses
- Borrow a Lg. Sprinkler
- Water Balloons
- 4 Bug Nets
- Old Socks
- 4 Lg. Fishing Nets
- 4 Lg. Rubber Fish
- 12 - 6in. foam/rubber balls
- 2 Lg. Balance Beams/ Wood (Borrow)
- Lg. Cardboard Boxes
- 4 Lg. Squirt Guns
- 4 - 8X10 Tarps (Borrow)
- 6 ropes (Borrow)
- 2 Med.Swimming Pools (Borrow)
Missions: Bill & Penny Nichols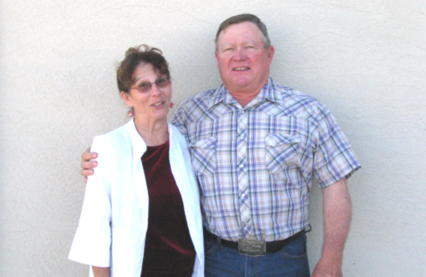 Bill and Penny continue to serve at Open Bible Fellowship in DeBeque. We're praising God for their faithfulness in serving Him in the small body of believers there. In addition to meeting together, they are continuing to videotape their services and are posting them on facebook. The on-line services have been going well and are reaching people in the community.
They request prayer for their health to hold up, as well as for stamina and endurance.
See HERE for all missions updates.
VBS Workers: T-shirt Transfers
Would you like a t-shirt transfer for VBS? Purchase or use a t-shirt you already have and let the office know you'd like a transfer ($1) by May16th and we'll get you one to iron on. (285-9862 to leave a message)
Prayer Life @ Grace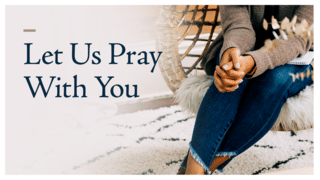 Want to stay up-to-date on prayer requests of the Grace Bible family? Go to the church app and click on prayers or visit the activity page at faithlife HERE. You can share a request by e-mailing the office@aplaceofgracegbc.com.
Want to connect with Grace online?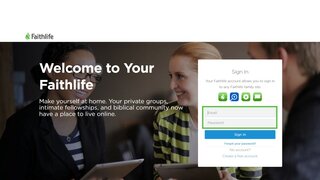 Connecting with our church family online all begins by getting a faithlife membership at faithlife.com, then adding "A Place of Grace" under groups . Besides having a place to read and share prayer requests (and so much more) you may get free access to faithlifetv and Logos Bible study. Contact the office if you need any assistance. We're happy to help (285-9862)
Our Grace Bible Church app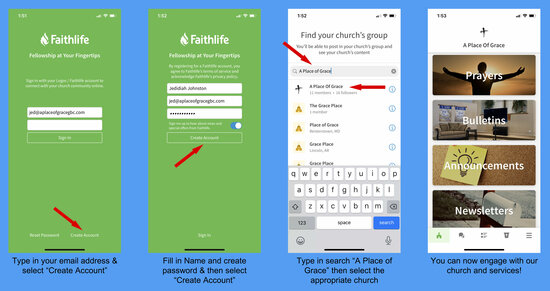 Want to stay caught up with what's happening at Grace? See this...
A PLACE OF GRACE
Our address is: 755 Spencer Parkway/PO Box 6248