ALAC Fall Kick Off!
ALAC News and Info September 29th, 2021
We are really excited to be kicking off the fall season with a few great events and opportunities to engage!


This fall, get connected in a small group, invite others over for lunch, grow in your faith and make an impact in your community!
First - our Sunday service will be moving to 10am, starting October 3rd. We made this change to facilitate some of the after service events and to encourage more engagement, let the different time remind you of all the different ways you can build deeper relationships with people!


Second, we will be launching the small group ministry soon! Leaders will be inviting people to their groups, and the sign-up sheets will be posted in the hallway.
*Due to covid restrictions, all small groups will be meeting at the church - got some great quality furniture or something to make our meeting room more comfortable? Contact pastor Steve!*


Third, we are praying about the possibility of a church plant in the Burton area. This is still early, but please pray along with us and be ready to reach out!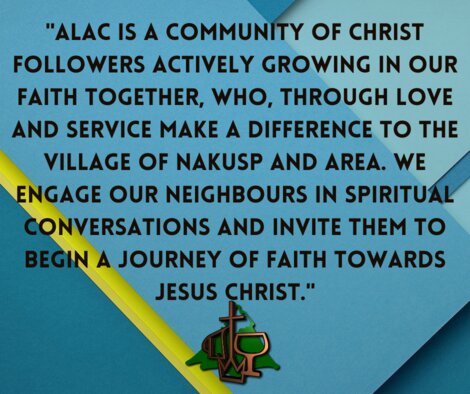 Growing in Christ, Loving our Neighbors
Our address is: 339 Alexander Road, Nakusp BC