ALAC Update March 1st
Ukraine Donations and month of Prayer details
AGM 2022 - Complete!
We did it! We had a successful AGM last night (Feb 28th), thank you to all who attended and participated in the voting, the discussion and the running of the meeting.
We passed a new budget, elected new elders - congratulations to Jim for being elected to his first term as elder at ALAC, and to Dan and Doug for being re-elected to the position.
The discussion time was especially fruitful and encouraging - many great ideas and much was shared, we are really excited about moving forward and serving our Lord together!
Draft Minutes for the meeting will be available soon and will be posted on the bulletin board outside the sanctuary, or by request.
In this newsletter, you will find details on the collection we will be taking for Ukraine and times and dates for prayer meetings for our month of prayer.
May God be glorified in your lives and may you be blessed,
Pastor Steve
Donations for Ukraine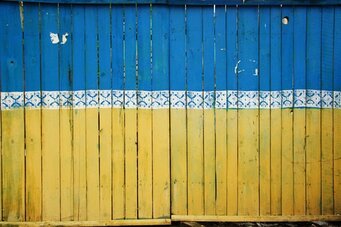 The NMC (National Ministry Centre)'s first response will be through the national church body, The Church of Christ in Poland. They have a department in the national church called Good Works Mission that will oversee the relief response. Bill Finnemore, a former International Worker in Poland, is well connected with the leaders there and will be our liaison with this national church. He spoke with the director of the Good Works Mission department today and learned that the national church campground, Ostróda Camp, is currently providing temporary housing for 180 refugees and they are planning to set up shelters for the many more who are pouring into the country. Also, the local churches around Poland are preparing to distribute food and necessary hygiene supplies as a first response.
Donations can be given this Sunday (March 6th), mailed to the church, or via e-transfer to giving@arrowlakesalliance.org and should be designated to the Alliance Global Emergency Response Fund - Ukraine and will then be sent to the National Ministry Centre.
Month of Prayer for ALAC Ministries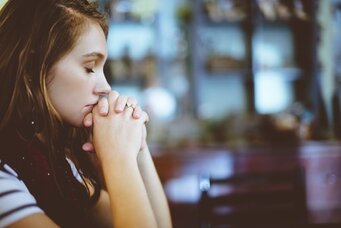 Month of Prayer Meetings for March 2022 (All meetings at the church)


Wednesdays 1-2 pm - Wed March 2nd, 9th, 16th, 23rd, 30th
Thursdays 7-8 pm - Thurs March 3rd, 10th, 17th, 24th, 31st
You are invited to join any meeting, ideally you would make it weekly, but please plan to attend at least one time to share your thoughts and to pray together. Everyone is also encouraged to pray individually for the month of March.
We desire to spread the gospel of Jesus Christ and advance the kingdom of God in order to make a difference in our village and in our world, as such; we are undertaking a month of prayer to seek the will of God for our congregation. We hope to hear from the Lord through prayer and conversations about which ministries the Lord would have us engage in to further his kingdom and his gospel.


Questions to ask in conversation:
· What are the needs in our village that we could help to address?
· Approximately how many people would be served / reached?
· Are these needs already served by another organization? Could we bring something unique to the table or would we be duplicating what's already being done?
· How would engaging in this ministry further the cause of Christ and expand the kingdom?
· Is this an existing ministry that we need to expand or a new one we need to create?
· What resources / gifts do we have already that would be able to used? What would we need to add / acquire?
· How would I personally be willing to participate or lead in this ministry?
Questions to ask in prayer:
· Please open our eyes and ears to see and hear what you are doing in our valley and in our world and show us where you would have us partner with you.
· Give us a vision for ministry, a passion for the people you would have us reach, and wisdom to know how to do it well.
· Where would you have us serve?
· Who would you have us serve?
· How would you have us serve them?
· Who needs to hear and is open to the gospel?
Questions to ask after prayer:
· Where is God leading you – is He bringing to mind biblical passages, or is He guiding your thoughts in a certain direction?
· Does anyone else have the same thoughts, or do your thoughts resonate with anyone else in the group?
Boundaries Course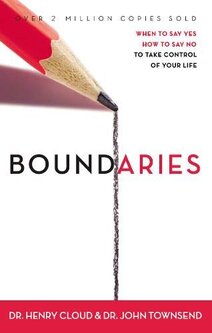 We heard last night about the Boundaries course that is being led by Steve Lemke on Fridays at 7pm at the church.
This is an amazing course that has helped thousands of people improve their lives, draw nearer to the Lord and make better decisions. This course is for you, and for you to think of others who would benefit and you could invite to come with you. Join this week!
Growing in Christ, Loving our Neighbors
Our address is: 339 Alexander Road, Nakusp BC