Weekly E-Pistle
Friday November 19, 2021
Sunday Night Church 5pm – Kay Chapel
This Week: 11-21-21
More Than Enough:
Enough to Live
John 18:33–37
Next Week: 11-28-21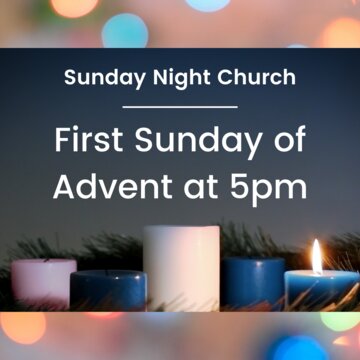 Weekly church for all students of any background, whether you know what you believe or have lots of questions.
*Reminder that we continue to observe COVID guidance from the university and we are taking the proper precautions during church.
If you have questions email joeyh@american.edu and if you can't make it this week you can still come next week or any week.
Christmas Carols and the Christmas Story: Dec 5 at 6pm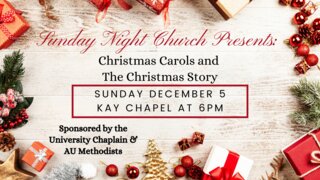 A little early, we have our service of Lessons and Carols. Sing traditional Christmas songs and hear the scriptures that build to the birth of Christ. Invite your friends and share in this special service to wrap up the semester.
Kay Communities Sandwich Making for Martha's Table: Dec 5 at 5pm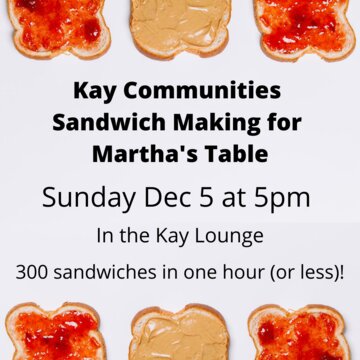 Come together with others from Kay to make 300 sandwiches is 1 hour or less. Anyone and everyone can join in as we pitch in to feed our neighbors in the DC community.
What's Your Story? – Storytelling Event: Submissions due Dec 10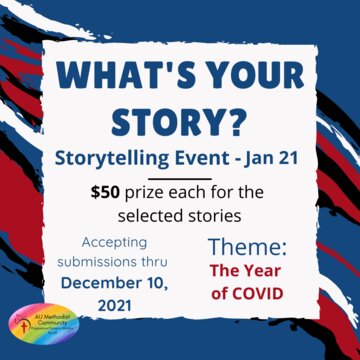 In January we are hosting a storytelling event where real people tell real stories. We are asking for submissions for consideration by Dec 10. The actual event will be held January 21 in the Bridge. Those selected to participate will receive a $50 prize.
Theme is the Year of Covid and we are looking for your funny, heartfelt, sad, happy or all of the above. Submissions and questions can be directed to umc@american.edu
Our address is: American University