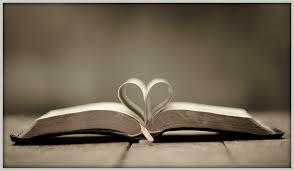 Bethany Beacon
September 2021
Pastor's Message
Our Final Step on the Revitalization Timeline – Jerusalem
Acts 1:8
"But you will receive power when the Holy Spirit has come upon you, and you will be my witnesses in Jerusalem and in all Judea and Samaria, and to the end of the earth."
We have been on a wonderful journey of revitalization, for just over a year and a half now, and God has been doing much with and through us as a church. We've made so much progress that we now find ourselves at the final step in the revitalization process, direct outreach to our neighbors.
Local outreach is a mark of a healthy church and something Jesus called the church to just prior to His ascension (Acts 1:8). Jesus told His disciples to bring His love and gospel to Jerusalem (the immediate locality of the church), to Judea and Samaria (the outlying region) and to the ends of the earth. Similarly, Bethany Chapel Community Church (BCCC) is called to witness to Christ in all three areas of the world around us.
We are in a unique position to be Christ's witness to the gospel and His love to our own Jerusalem, the neighborhoods around our church you see on the map above. This area contains literally no bible-based, gospel focused churches and is in dire need of good news and hope. That's why a group from our church has been focused on devising ways to reach the Jerusalem in our own back yard with homeless outreach, a baking ministry to 100 homes we've adopted, improved childcare on Sunday mornings, an expanded food pantry, revitalized community meals and more. All of this kicks off on September 12th and we need the entire body of Christ to accomplish all that God is calling us to do.
First, please pray for God to soften the hearts of those we will be reaching out to that they may be receptive too and trust in the gospel of Jesus Christ, also pray for the equipping of our congregation for this work of ministry. Next, consider how God may be calling you to serve in one of these ways (and others) as we now begin to intentionally invite others to be joined to Christ and join our church. God has called us for such a time as this!
Moderator's Moment
Denominational Disaffiliation
At the last Church Council meeting on 8/15/21 we were given a report presented by Jim Grenier, chairman of the Denominational Study Committee which was commissioned by the Council to explore options and make recommendations with regard to our denominational affiliation as was outlined in June's Bethany Beacon.
This report concluded that it would be in Bethany's best interest to disaffiliate with the UCC and become non-denominational in the near term, but to continue to explore the potential of affiliation with another denomination in the future. The Committee was unanimous in reaching this conclusion.
After some discussion, and based on this report, the Council unanimously moved to recommend disaffiliation to the Congregation, with the goal of bringing it up for a vote at the next Annual Meeting in 2022. In the meantime, informational meetings will be held during the Fall and early Winter to insure that the Congregation is fully aware of all the implications of this move away from the UCC, and that our Constitution and By-laws will require amendment accordingly.
The Denominational Study Committee will continue its work to explore whether or not to continue as a non-denominational church, or to seek affiliation with another denomination in the long term…an extremely weighty task which will take a lot of time and work. What we all agreed to is that any path we take should reflect our strong desire for Bethany to remain in the Congregational (self-governing) Tradition.
Please continue to pray that, as with all Bethany endeavors, God's Holy Spirit of Love will continue to be our Guide.
Merrill
Deacon's Docket
We have what we believe to be a very old Macintosh apple tree in the back yard. Our best guesses put it maybe 100 years old. It is way overgrown and very tall for an apple tree. We have cut off many primary trunks which have either died or potential dangers should they break. Through the 15 years we have lived here, the tree has at times produced many apples and some seasons produces very few. When it does produce, the apples are not like ones you would pick in the orchard. Many of them have scars on the outside skin or some little bugs which get into them.
We have felt at times that it is finally time to cut the whole thing down, but we have never really been able to bring ourselves to follow through. The primary center trunk is pretty much hollow now, yet this tree God has blessed us with continues to grow and produce with all of its short comings. So far this year we have had to pick up two full wheel barrel loads of apples off the ground and put them in the "leaf pile" at the rear of our property. We have had seasons like this one before and ultimately we will probably have four to six of these wheel barrel loads by the time the tree is done dropping.
For about the last month there has been a beautiful young doe with her twin fawns visiting us almost on a daily or nightly basis to enjoy the apples below this tree and grass in the back yard. What a blessing to see them play and grow. There has been a noticeable difference in the fawn's sizes in just one month. We are also occasionally visited by a young "spike horn" buck. When visiting, he seems to think he owns the back yard and snorts at Kristin and I when we see him.
The ever growing apple pile where we dispose of the apples is always buzzing with bees, other insects and occasional critters.
Why this story? Just like this tree, God has a purpose for every one of us. God deeply loves and values every one of our lives. We may not be everything that our Father desires us to be yet, but we should always strive to love and serve our Lord to the best of our abilities. We will never be perfect at it, there was only one who was and his name is Jesus. This does not mean that we do not accomplish much good in our lives when our sites are on Jesus and his will for us. Look at the "ripple affect" of this old apple tree. Look at how many lives it affects even though it is flawed. That is every one of us,,,,,flawed, but we are still loved wholly by our Father and Jesus. Every small task you perform in the name of Jesus has this same "ripple affect"
As we start to close out the summer and approach the fall season there are so many ways you can serve and use your talents to honor God. The Christian Education, Missions and Music committees are always in need of volunteers. We are also looking for greeters and scripture readers.
As your deacons, we are here to serve God, and you. Please let us know how we may assist. God has blessed us with many new members. For those of you who may not be aware, your deacons are:
Gail Morgrage, Bonnie Bolster, Patti Boyce, Kristie McKenney, Tom Hoisington and Pat Smith.
Oh, and by the way, the other night we collected up a bunch of the "flawed" apples, peeled them, cut out the bad spots, and made a wonderful apple pie which was delicious.
We ask blessings for you all in Jesus name..
Peace - Pat
Trustee's Telegraph
Greetings friends and Bethany members. It has been a wonderful summer at Bethany. We have been so blessed to feel "active" again as the pandemic eases a bit. Sunday service attendance has been robust-certainly the best we've seen in years. "Ice Cream and Prayer" on Thursday nights has had steady participation through vacation season, and we have grown closer as a church family because of it. In just a couple weeks, we will be back to "Soup and Prayer" every Thursday. Please consider joining us for these uplifting dinners.
On August 28th we had another "church workday". This was the first I was able to participate in, and it was a real "eye-opener"! More than just the work to be done, one of the best take-aways is seeing several dozen people working together on a volunteer basis toward a common goal. There is no doubt Bethany's members feel "a part of" and invest their talents in this special place. The back sheds were cleaned and organized, grounds were weeded, trimmed and left in top shape; PA speakers were hung in the sanctuary and tables and chairs cleaned. The list go on! We also inspected the shed roof, searching for the source of a pesky intermittent leak. Professional opinions need to be sought, and estimates acquired.
Trustees last month were in discussions with two groups hoping to use the hall on a couple weeknights through the fall. Unfortunately, we were unable to come up with an arrangement that worked for all involved. Still, we remain hopeful that we can find ways to be of service in the future.
Fall is rapidly approaching and the weather will soon be crisp-we eagerly anticipate the refreshment. Here's hoping the abundance of God's blessings continues to the draw the faithful to our special place upon the hill.
In Faith, Joe Labbe
Revitalization Review
Here's an update on what our Revitalization Outreach initiatives are up to:
Nursery and Childcare:
The Christian Education committee has established nursery care for infants through age 2 during the Sunday School and worship service time slots. An area has been set up in the back of the Fellowship Hall and volunteers have been recruited. The younger children's Sunday School will meet in the front of the Fellowship Hall, as will childcare for younger children during the service.
Highland-Goffe's Falls School:
We've established a partnership with the Principal of the elementary school in our neighborhood. Immediate needs include providing clothing for students. As soon as a new Guidance Counselor is hired, we will be developing other ways to connect with neighborhood students and families.
Homeless Outreach:
Doug Wheeler is leading our outreach to the people who are homeless and living in our neighborhood. We need men and women to help distribute items and connect with these neighbors of ours. Doug has been working with the City and area ministries to make sure we coordinate our efforts well. Policies and training have been established.
Baking Ministry:
Debbie Wheeler is leading our baking ministry, which plans to reach 100 of our immediate neighbors with baked goods. We'll be baking together and preparing packages to deliver in groups of two or three. Let Debbie know if you can help bake or go out to meet our neighbors.
Food Pantry:
We are working with the USDA and others to extend and increase the scope of our food pantry. Manchester suffers from increased food insecurity and food pantries are critical for meeting this demand. We are in the early stages, but will need assistance picking up food, preparing it and distributing it to our neighbors. David and Deborah Dillon are helping, as the bring many years of large church food pantry ministry.
Outreach Worship and Festival:
We're planning an October 31st outdoor worship service, to be followed with a neighborhood yard sale and festival, possibly followed by a neighborhood trunk'r treat event. Watch for more details.
We need your help in all this ministry as God calls. There is literally something for everyone to do. Please see Pastor Bob, Lisa Valcanas or Dena Stahlheber if you're unsure where you can best help.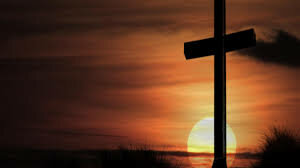 Our address is: Manchester, NH, USA