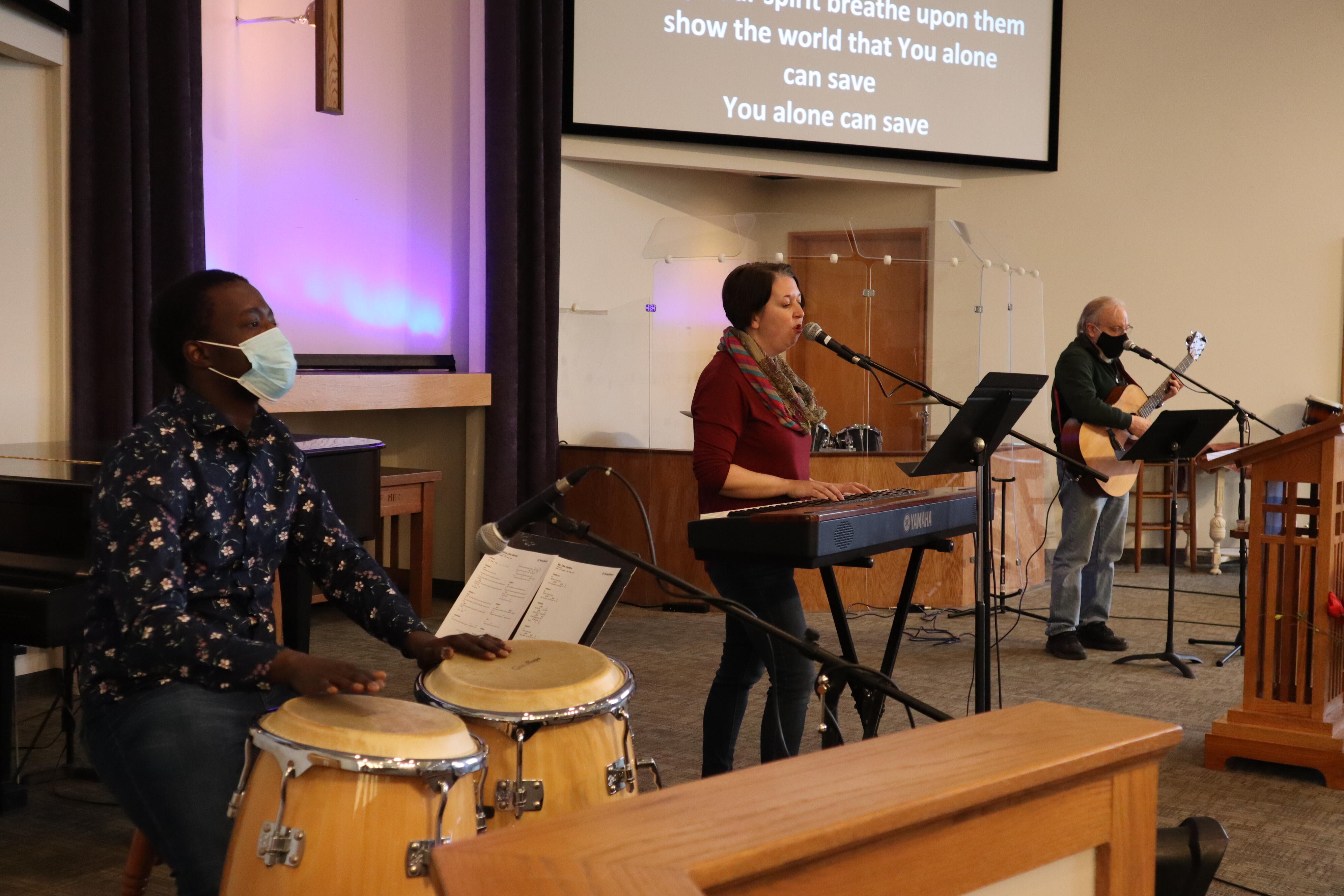 Bethel Christian Fellowship
A Year for Healing Community November 7, 2021
Sunday Schedule
10:00 Call to Worship (led by James Underwood)
Baby Dedication: Hadassah Cisse
Announcements
Sermon (Pastor Steve)
Communion
Worship
Christ the Rock
Psalm 34 - O Taste & See
Stand in Your Love
Spirit Break Out
Sermon Discussion Groups
Announcements
Registration is now open for Pilgrim Center's Becoming a Reconciler course. These weekly sessions will be held on Tuesday nights, Nov. 9th - Dec. 14th, from 7 - 8:30 PM via Zoom. Click HERE to register.
Fall Women's Bible Studies: Two options on the first and third Fridays of the month. MORNINGS at 10 AM at the home of Melinda Knatterud, and EVENINGS at 7 PM at the home of Sharon Holmgren.
Turning Division into Multiplication (Pastor Steve)
Opportunities to Give
In addition to our regular giving, we will receive our monthly Benevolence offering. This month that is designated for the Union Gospel Mission and the Thanksgiving grocery bags that they prepare for the community. NOTE: We are not collecting groceries this year, just receiving an offering for them.
In-Person giving: Drop your gift in the donation boxes in the lobby
Let us get to know you!
Please take a moment to send us your information so that we may stay connected with you. Your information is carefully managed and protected.
How did you hear about us?