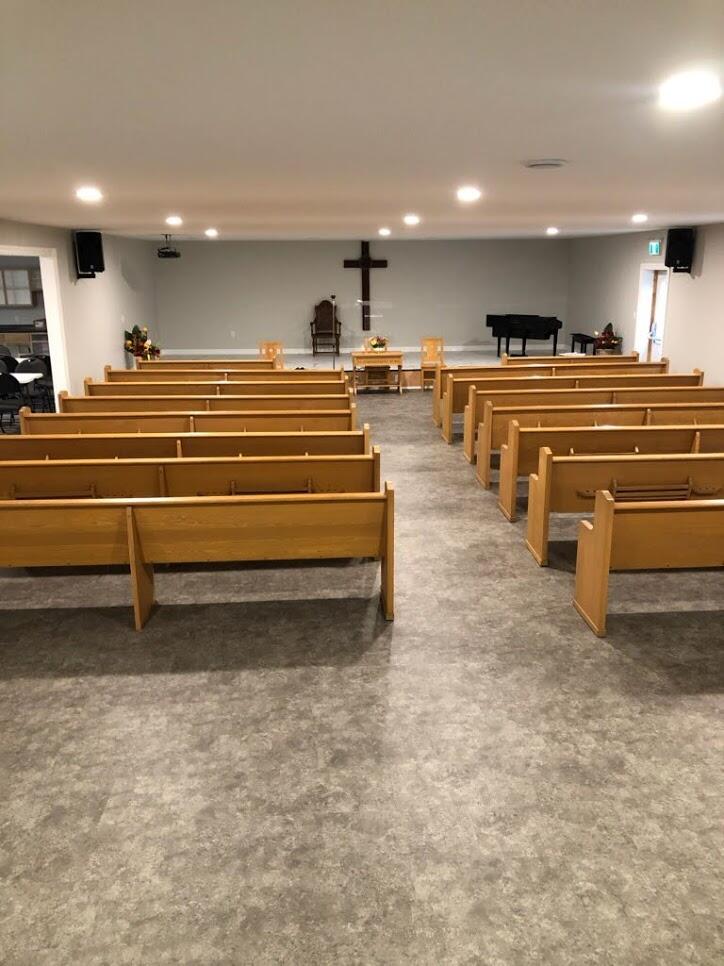 Bear River East Baptist Church (NS)
Weekly Sunday Bulletin
SUNDAY BULLETIN JUNE 28, 2020
Hello BRE Baptist Church Congregation:
We hope all have had a good week and are enjoy the days of summer.
Before we get into the Sunday Bulletin with the order of service and info. Please note there will not be any handouts of the bulletin for the service on Sunday. If you want to follow along, you will need to print of the order of service from your email.
I have pasted below taken from the government website the new information concerning gatherings as it pertains to our church.
Effective Friday, July 3, some gathering limits will increase. If a recognized business or organization is planning an event outdoors, 250 people can attend with physical distancing rules in place. For an indoor event, the limit is 50 per cent capacity to a maximum of 200, again with physical distancing.
The expanded gathering limits apply to social events, faith gatherings, weddings, funerals and other cultural events, and arts and culture events like theatre performances, dance recitals, festivals and concerts.
People can continue to gather in close social groups of up to 10 without physical distancing. People in a group are not required to be exclusive but they are strongly encouraged to maintain a consistent group. People should not gather in random or spontaneous groups of 10.
BEAR RIVER EAST BAPTIST CHURCH
WORSHIP SERVICE
JUNE 28TH, 10 AM
ORGAN PRELUDE
WELCOME
PRAYER
INSTRUMENTAL MUSIC & MEDITATION:
Our God Reigns
There Is A redeemer
Great Is Thy Faithfulness
How Great Thou Art
SOLO: Susan Baltzer
Live Streaming on Facebook will begin
CALL TO WORSHIP
PRAYER
SCRIPTURE READING: Acts 11:1-18
MESSAGE: "Coping With Change"
PRAYER
CLOSING INSTRUMENTAL
BENEDICTION
ORGAN POSTLUDE
We welcome you to BRE Baptist Church. As you worship in the sanctuary may you feel God's presence and realize how much He has blessed us.
Prayer Requests:
Annapolis Royal Nursing Home: Dot Wright, Don Cress.
Wolfville Nursing Home: Emily Bigelow
Mountain Lea Lodge: Alice Trimper
Our Community & Beyond
Snooky Potter, Vivian Potter, Cliff Jones, Debbie White, Marilyn Robinson, Fred & Lois Cress, Marion Mullen, Joan Corkum,
Listed below are the upcoming birthdays :
July 02 Martin Harvey
July 12 Kathy Trimper
July 14 Ashton Gillis
July 18 Teen Riley
July 31 Steven Kempton
Please give the person celebrating a birthday a call, an email or a message to wish them a Happy Birthday.
Our Tithes & Offerings:
Offerings for this past week (June 21st - June 26th) amounted to $305.00. Thank you for your Tithes and Offerings. May God's richest blessings be upon you!
You may also read this bulletin and past ones on our website: bearrivereastbaptistchurch.com. click on connect and then bulletin.
Upcoming Events
Sun. June 28, @ 10 AM We will be worshiping at the church and the Pastor's Message will be Live streamed on Facebook. If you are attending worship at the church please be aware of the guidelines sent out on Thursday through email and on the BRE Baptist Church Facebook page
Thurs. July 02nd Bible Study on The Gospel of John 6:41-71. This study will be uploaded on to Facebook and Youtube for viewing on Thursday.
Sun. July 05th @ 10 AM Worship & Communion Service at the church. Pastor's message and Communion Service will be Live Streamed on Facebook. Info on the procedures for attending next Sunday's Worship service will be sent out during the upcoming week.
FROM THE PASTOR'S DESK:
The Social Committee is working on the possibility of a yard & Bake sale early in August. When the date is finalized, we will let everyone know. Look around your house and see what you might be able to donate to the sale. If you can bake for the Bale Table let us know.
We are also looking at the possibility of hosting VBS. The attentive date is July 27-31. More info will be coming forth as we continue to work on putting it together.
Let us get to know you!
Please take a moment to send us your information so that we may stay connected with you. Your information is carefully managed and protected.
How did you hear about us?