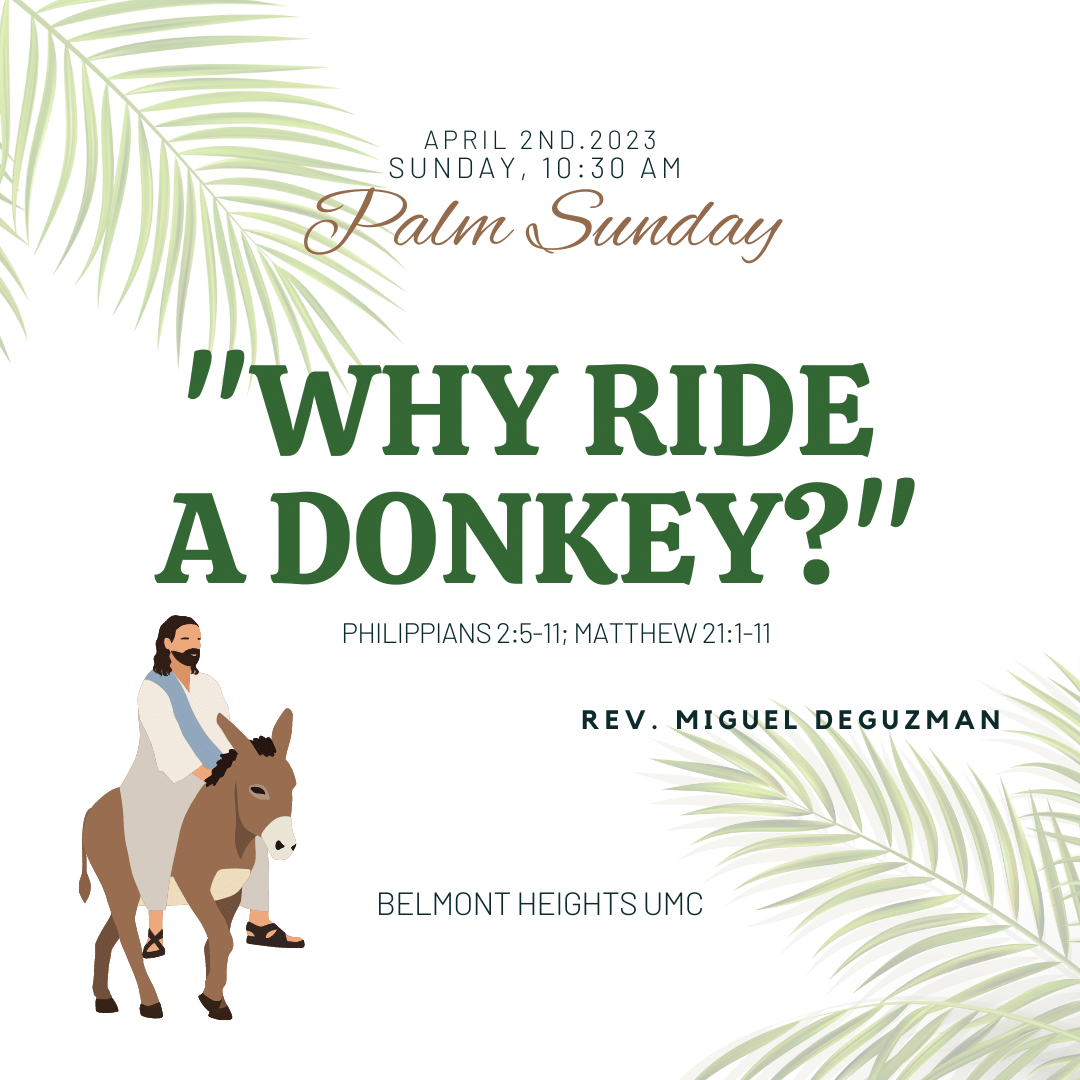 Belmont Heights United Methodist Church
Worship April 2, 2023 - Sermon - Why Ride A Donkey?
All Glory, Laud ,And Honor
Let us get to know you!
Please take a moment to send us your information so that we may stay connected with you. Your information is carefully managed and protected.
How did you hear about us?