BHUMC Weekly What's Up!
January 7, 2022
Looks What's Happening at BHUMC!
Check out our website for the latest sermons, worship, and news:


Please read below for some important things happening this week at BHUMC!
Sunday, January 9th - Online Worship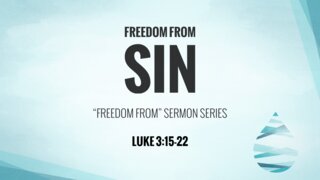 JOIN US FOR WORSHIP!
NOTE: There will be no in-person worship for the month of January
Carlos Cueva will be leading us in Worship - on Facebook and YouTube!
Pastor Lisa will continue our "Freedom From" Sermon Series!
Come join us online this Sunday!
All Worship is on our Facebook page - www.facebook.com/belmontheightsumc/
Updated Campus Protocols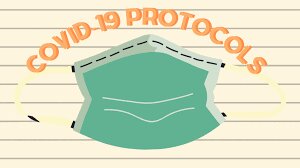 Effective immediately, BHUMC will be canceling all in-person worship and just live-stream with the essential worship team. In the meantime, staff will mostly be working from home. In an abundance of caution, for at least January, Pastor Lisa and Kathleen will be alternating days on campus in person.

We would like to take this time to remember our commitment to "Do No Harm" in all we do here at BHUMC. As a reminder, here are our safety protocols still in place. We understand that the CDC has changed some protocols, however due to our insurance, we have additional guidelines in place while on church property. We ask everyone to keep vigilant and to follow all state, local, and church guidelines.
1. Any person who has been on church property, whether staff, member, or volunteer, should report any confirmed exposure to the Pastor or Joey Vilaseca, SPRC Chair immediately. For employees, this is mandatory. If you have a confirmed exposure and are unvaccinated, please do not come back to the church property for any reason until you have self-quarantined for 10 days or longer after exposure, or received a negative test after having symptoms. If vaccinated or unvaccinated, please do not come to campus if exhibiting symptoms. If you have a confirmed exposure, we ask that you refrain from high-risk activities on campus, such as group gatherings and meetings until you have passed the incubation period without symptoms.
2. Masks are required for every person over the age of 2 while on campus at any time. This is regardless of vaccination status or indoor or outdoor activities. Exceptions are made for those working privately in an enclosed office.
3. Congregational singing and response are allowed, when outdoors and fully masked. Following the lead of other UM Churches in our area, until further notice, we are suspending congregational singing and response when worshipping indoors.
4. No serving or consumption of food or drink when indoors in groups. Outdoor serving will be determined on a case by case basis.
5. Use of hymnals and special large print lyric books are available, however, we ask that you refrain from using them unless you are vision impaired and cannot see or follow the screens.
6. We will continue to collect contact information from all attendees for purposes of contact tracing.
7. Symptom and exposure questions will still be asked at the gate by the greeters.
8. No "Passing of the Peace" or other personal/touching contact outside of your household. "Elbow" bumps allowed, but please no hugging or handshakes.
Blessings and grace,
Pastor Lisa
How can we pray with you today?

Share your praises, joys, concerns, illnesses and gratitude so we can pray collectively with you! Contact the church office with your requests!
Upcoming Events
Download
Join us in the parking lot behind 317 Termino Ave. and bring canned goods and shelf stable food and/or other donations to be announced each week!
Saturday, January 29th  •  9–11 am
Belmont Heights United Methodist Church; A church of, for, and with our community. Making Disciples of Jesus Christ for
Our address is: 317 Termino Ave, Long Beach, CA 90814, USA