BHUMC Christmas Eve Service moved to ONLINE ONLY
December 23, 2021
Christmas Eve - The 7 Songs of Luke
Check out our website for the latest sermons, worship, and news:


Please read below for some important things happening this week at BHUMC!
Christmas Eve - The 7 Songs of Luke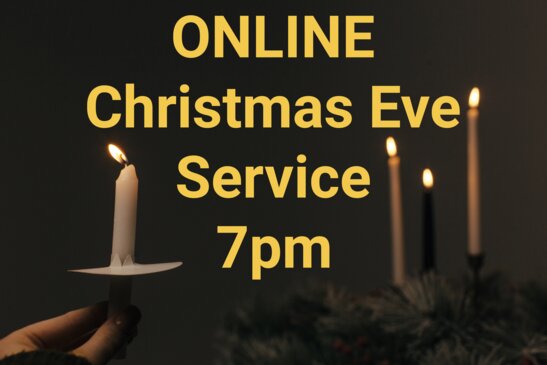 Dear Beloved Community,
The Worship Team and I have been praying quite a bit over the last couple of days. I watch as more events, gatherings, and worship services are cancelled in lieu of the new and very contagious Omicron variant in our community. We have been seeking the best ways to lead in Love throughout these times. While we acknowledge and are grateful that we are not where we were last year, we are also mindful of our responsibilities to remain diligent and respond always with love and care.
As we watch the weather and know that we cannot meet outdoors, we have also realized that meeting indoors, particularly in the close quarters of Wesley Hall, presents safety challenges for both staff and congregation. With the forecast of rain and even possible storms, it would not be practical to meet with all the windows and doors open, either.
And so, it is with a heavy heart and after much prayer and discernment, the Worship Team and all those participating in our Christmas Eve Service have met. We have also conferred with our SPRC Chair, Joey Vilaseca, and have all reached a heartbreaking decision. We are unable to go forward with our planned in-person worship service and gathering on Christmas Eve.
All is not lost! We are grateful for the technology that we have and we will now offer a virtual, online only, worship service. It will be available for viewing beginning at 7:00 p.m. on Friday, December 24, 2022 on our Facebook page or our YouTube Channel. You can also view it later and at your convenience anytime after that, as we will continue to keep it up on our channels. The planned message for that night is "God is Love With Us!". As one colleague in New York City shared that their Christmas Eve service would be virtual this year, they stated it was because "this is what love looks like." I invite us to live into that together during this most sacred night.
I look forward to sharing Christmas Eve with all of you, even if only virtually this year. As we continue to remember Emmanuel, God With Us - let us not forget that Emmanuel transcends even the physical distance between us, uniting us as "One with Christ, one with each other, and one in ministry to all the world."
Merry Christmas!
Blessings,
Rev. Lisa Fitzpatrick, Senior Pastor
With:
Carlos Cueva, Worship Leader - Linda Norman, Lay Representative
John Rockmore, Lay Leader - Kathleen Rockmore, Family Ministries Director
Jasmine Lacsamana, Board Member and vocalist - Joey Vilaseca, SPRC Chair
Belmont Heights United Methodist Church; A church of, for, and with our community. Making Disciples of Jesus Christ for
Our address is: 317 Termino Ave, Long Beach, CA 90814, USA