BHUMC Weekly What's Up!
April 15, 2022
Looks What's Happening at BHUMC!
Check out our website for the latest sermons, worship, and news:


Please read below for some important things happening this week at BHUMC!
Join us for Easter Sunday Worship!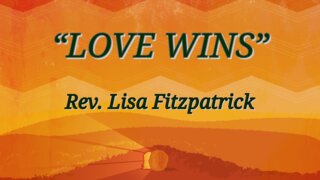 Sunday, April 17th - EASTER SUNDAY
In-person Outdoor Worship
JOIN US FOR WORSHIP THIS SUNDAY!
HE IS RISEN!
Join us for In-Person Outdoor Worship or on our Live-Stream on Facebook!
Carlos Cueva will be leading us in Worship
Reverend Lisa Fitzpatrick will deliver the Word!
Come join us in-person or online this Sunday!
All Worship is on our Facebook page - www.facebook.com/belmontheightsumc/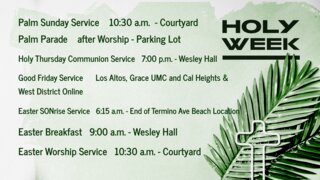 Join us Sunday for our SonRise Service, Easter Breakfast, and our Worship Service as we celebrate our Risen Savior!
Groundlings Summer 2022 Registration is Open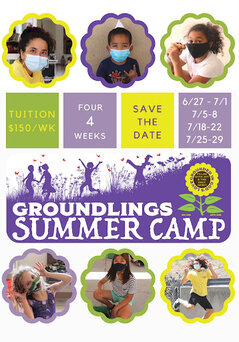 Groundlings Summer 2022
It is FINALLY Here!
Our Groundlings Camp Registration is now open. Hooray!
Click Here to Register Today!
Camp runs for four fantastic weeks filled with recreation, crafts, music, Bible stories, service and community-building. Weeks are sure to fill quickly, and there's only four of them this year, so early registration is highly encouraged.
Partial camperships are available.
Please contact me about those, and let's all get to camp!
Yours in fun and frolicking with Jesus,
Pastor Melinda
E: Melinda@BeingtheChurchLB.org
Save the Date - Make a Difference Day 2022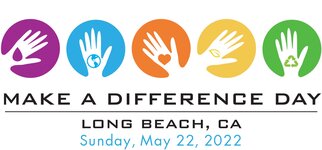 MAKE A DIFFERENCE DAY IS BACK – SUNDAY, MAY 22!
Save The Date - Sunday, May 22 from 11 am- 4pm for this year's Make A Difference Day!
Nothing will stop us this year! Our event kick-off, lunch and project group assembly for this year will be held outdoors, at the Marine Stadium Park.
Lots of exciting new projects this year, so SAVE THE DATE! Choose from great projects (for kids and families too!), impacting frontline organizations that serve the diverse communities in our area, including veterans, homeless, seniors, LGBTQ, disabled, children in shelters, organic gardening, food scarcity, and more. We will be thanking our first responders, doing onsite repairs, helping shelter animals, planting trees, working with Meals on Wheels, performing Wetlands clean-up… the list goes on and on!
Registration will open later this month!
We also need Project Leaders (Our team will provide you with complete support and a 2-hour training/orientation). It's not much of a time commitment and Project Leaders are needed so we can make the most out of the different community projects we can impact on this day. If you are interested, please contact Andrea Friedenthal at 562-822-7882 or email Andreafri8711@gmail.com, and we'll match you up with something that's fits your interest! (Most projects require very little 'upfront' time, just talking to the on-site people and then in the last few weeks during registration, connecting with your volunteers via an email).
Mark your calendar now! Can't wait to see you!
Your Interfaith and Inter-community Make a Difference Day Committee
Drive-Thru Food Drive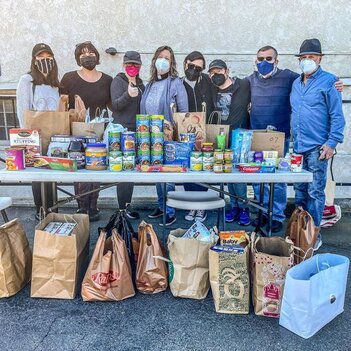 Drive-Thru-Food-Drive
Saturday, April 30th, 9-11 AM
March and April the BHCA and BHUMC are collecting items to build personal hygiene kits for a Make A Difference Day project. At the MADD event, volunteers will be putting together hygiene kits and delivering them to organizations to distribute to people in need. Our goal is to put together 500 kits!
This month we will be collecting the following items:
New or unused, full size or travel size:
Shampoo & Conditioner
Body or Face Wash
Tampons (these items are often overlooked. Tampons are expensive and NECESSARY. Pads are welcomed, but tampons are preferred).
Toothbrushes & Toothpaste
Razors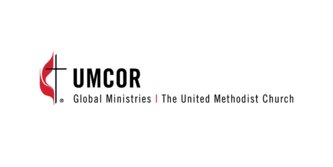 United Methodists and others wishing to provide humanitarian assistance to the Ukrainian people in the wake of the Russian invasion of their country may contribute to Advance #982450, UMCOR International Disaster Response and Recovery. This fund will provide direct assistance to those in Ukraine as well as assistance to Ukrainians fleeing to neighboring countries.
Gifts to support the people of Ukraine can be made in the following ways:
By toll-free telephone: 888-252-6174
By check with "Advance #982450-Ukraine" written on the memo line, either mailed and addressed to Global Ministries/UMCOR, GPO, P.O. Box 9068, New York, NY, 10087-9068 or given at or through any United Methodist church
One hundred percent of all Advance contributions go to the designated cause.
The United Methodist community in Ukraine, though quite small, is actively engaged in assisting neighbors in need. Global Ministries is in touch with the church's leadership as well as with church leaders in countries welcoming those who are fleeing from violence in Ukraine.

How can we pray with you today?
Share your praises, joys, concerns, illnesses and gratitude so we can pray collectively with you! Contact the church office with your requests!
Prayer:
Heavenly God, Thank you for the gift of your Son, Jesus Christ. Help us tp share the good news of the gospel with others. Amen.
(From the Upper Room March-April 2022)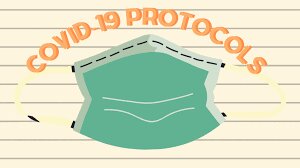 We would like to take this time to remember our commitment to "Do No Harm" in all we do here at BHUMC.
As of March 4th, our Covid Protocols will align with the mandates and recommendations of the Long Beach City Health Department.
We will continue to hold outdoor worship, but masks will now be optional in both indoor and outdoor settings, as will social distancing among households. Our facility users will be asked to meet or exceed the minimum requirements for masks and vaccines for their industry.
We recommend that everyone bring a mask and wear them when interacting closely with any vulnerable person, indoors or outdoors.
Belmont Heights United Methodist Church; A church of, for, and with our community. Making Disciples of Jesus Christ for
Our address is: 317 Termino Ave, Long Beach, CA 90814, USA