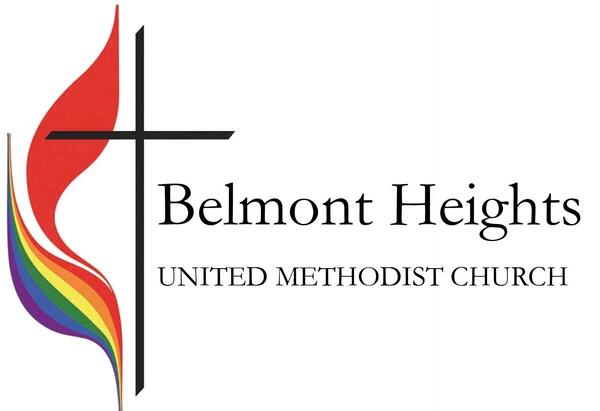 BHUMC Weekly Word
October 7, 2022
Check out our website for the latest sermons, worship, and news:


Look at what's happening at BHUMC!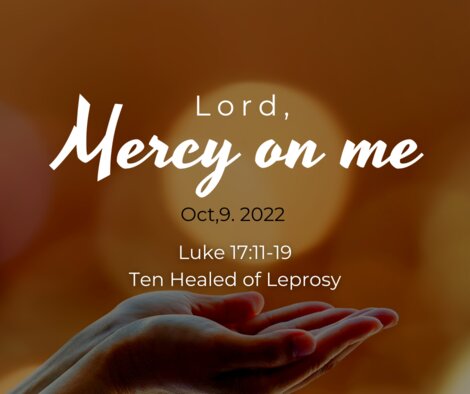 Sunday, October 9th
JOIN US FOR WORSHIP THIS SUNDAY!
Join us Sunday in the Sanctuary or on our Live-Stream on Facebook and YouTube!
Carlos Cueva will be leading us in Worship
Pastor Bomi Kim will deliver the message!
Come join us in-person or online this Sunday!
Join us for Fellowship after worship in Wesley Hall!
Facebook page - www.facebook.com/belmontheightsumc/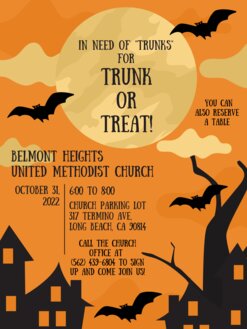 We need your help Halloween night, Monday Oct 31st! Come join us in the church parking lot for a spooky good time as we put on this fun community event!
We need folks to decorate their car trunks and hand out candy to the trick or treaters. Decorations can range from simple to extravagant. Costumes are welcome! If you don't have a
car then request a table spot be reserved for you and decorate that. If you don't have decorations, let us know and we will provide some. If you need a ride to and from, then let us know that too. We want to see you there!
We will be handing out warm apple cider and water to our
trick or treaters as well. Cars need to arrive and get set up no later than 5:30pm for safety reasons.
Please call the church office (562) 439-6804 by Monday Oct 24th to reserve your spot and get more information.
Any donations of candy would be greatly appreciated and can be
dropped off at church. If you have any old Halloween decorations you want to part with, we would be happy to take those too. Thank you for your support.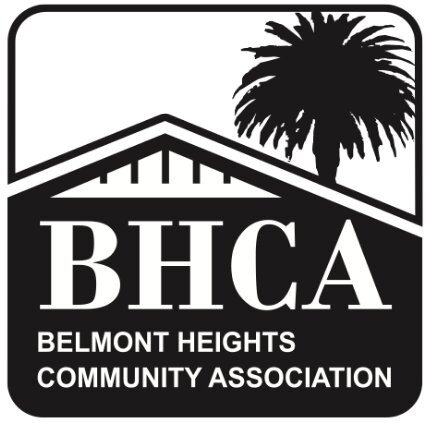 Meet & Greet w/ Candidates for City Council District 3: Kailee Caruso & Kristina Duggan
Wednesday, October 12th, 2022
Doors open at 6:00 PM, meeting begins at 6:30PM
Belmont Heights United Methodist Church-Wesley Hall (entrance is on Mira Mar)
317 Termino Ave
Mark your calendars for an evening with our CD3 candidates Kailee Caruso and Kristina Duggan. Get to know your future representative and have the opportunity to ask questions and mingle with our candidates. View their responses to the BHCA's questionnaire by clicking the links below:
Kristina Duggan: mybelmontheights.org/Kristina-Duggan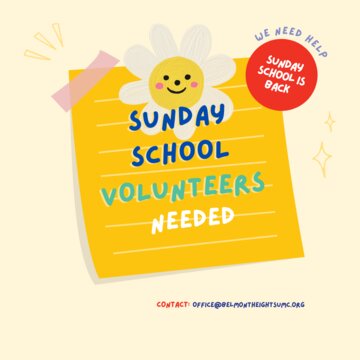 Sunday School is ALMOST back! We would like to start ASAP, but we need your help...We need volunteers to lead our little ones each Sunday. Please contact the church office if you like to have fun, play games, do crafts, and get a little messy sometimes!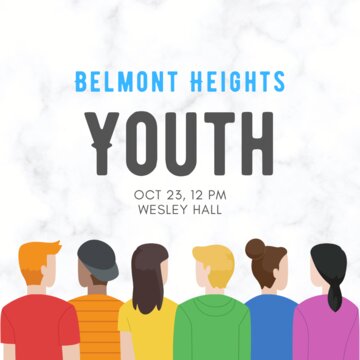 Any youth in middle school and up are invited to join us October 23 at noon in Wesley Hall to kickoff our youth fellowship! A light lunch will be provided. We are so excited for the return of this very special ministry of the church and can't wait to see where God leads us in this journey!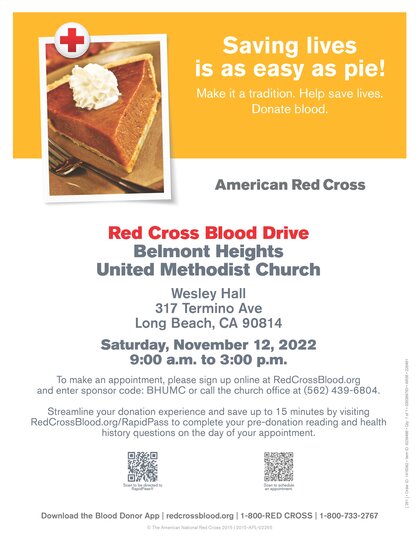 How can we pray with you today?
Share your praises, joys, concerns, illnesses and gratitude so we can pray collectively with you!
Contact the church office with your requests!
Email: office@belmontheightsumc.org and please make sure to note PRAYER REQUEST as the subject and if we can share your prayer request!
Prayers for our church family.
Prayers for the community.
Prayers for protesters in Iran.
Prayers for smooth shipping of our ramp!
Prayers of healing.
Prayers of thanks for all of our blessings.
Prayer:
Almighty God, thank you for the special care you give us. Keep us rooted in the soil of your love so we can grow and prosper. Amen.
(From the Upper Room - September/October 2022)
BHUMC October Birthdays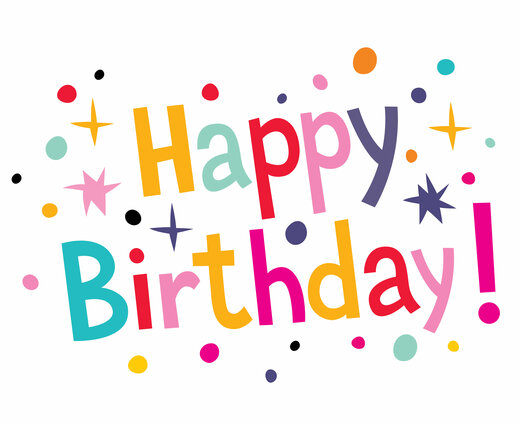 October 6th - Ayden Spjut-Wilcox
October 7th - Kelly daSilva
October 11th - William Nash
October 20th - Elinor Clark
October 21st - Brett Redmon
October 27th - Charlott Spjut-Wilcox
October 29th - Sarah Spjut
If you don't see your special day listed or any information is incorrect, please email office@belmontheightsumc.org so we can all celebrate your blessed day with you!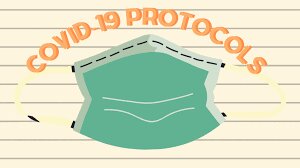 BHUMC Covid Protocols will align with the mandates and recommendations of the Long Beach City Health Department.
We recommend that everyone bring a mask and wear them when interacting closely with any vulnerable person, indoors or outdoors.
Belmont Heights United Methodist Church; A church of, for, and with our community. Making Disciples of Jesus Christ for
Our address is: 317 Termino Ave, Long Beach, CA 90814, USA