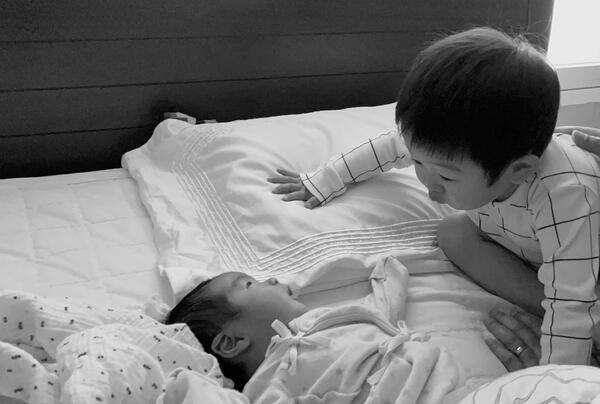 New beginning
How is your soul?
I have longed to be back in church with you all. Thank you so much for your support while I was away for almost three months. Special thanks to our leadership and staff!
We planned on coming home on March 30th. However, Jun was hospitalized with pneumonia a few days prior to our leave, along with our family getting sick, this includes my parents and sister. With the hospitalization, we, unfortunately, had to cancel and delay our flight until Jun recovered enough for us to leave.
A lot has happened over three months. My ordination interview, the birth of our second son, my sister's wedding, and even went to the emergency room twice for both kids. There are so many stories to share with you all, and I am so happy to share our experiences with you!
Before I left on maternity leave, one of the congregation members had asked me to bring things. Specifically, passing my ordination process and delivery of a healthy baby.
Because of the amazing support of our community, I was able to pass my full connection interview and will be ordained in the North Georgia Conference this coming June. As for baby Jin, he will be joining us to worship this Sunday and to meet all of you.
I am barely sleeping since we have a newborn, along with adjusting to the time difference. It's been a crazy journey so far, but at the same time, I am getting stronger and more resilient.
Going back to work after any leave is difficult, but I already feel God's presence and believe God's grace is enough for us. I am so excited to see how God will lead our community and me.
I'm looking forward to being back in our sanctuary and worshipping with you all this Sunday. I hope to see all of you there.
Peace,
Pastor Bomi Kim
Our address is: 317 Termino Ave, Long Beach, CA 90814, USA