BHUMC Weekly What's Up!
A weekly update of all that is going on at Belmont Heights United Methodist Church
What's Happening This Week
Please read below for some important things happening this week at BHUMC!
Some highlights:
Participate in our October Stewardship Campaign
Find ways to connect online
Find ways to serve our community
All Saints Sunday preparation
See all the latest below!
The Latest News
Defying Gravity Stewardship Campaign
Dear Friends,
This month we are celebrating a churchwide stewardship program called "Defying Gravity." Over a four-week period we'll examine the generous life—what it is and why it can be hard to experience. We'll be studying the topic of generosity, including data from surveys, insights from experts, and conversations with generous people about their goals and habits. We want to understand why generosity brings people joy and what forces work against it. Many of us want to experience the significance of blessing others but feel trapped by past decisions and misled by a society that bombards us with messages of having more and having better.
The good news is that Jesus offers us a way to "defy gravity" and break free from the culture of more. For the month of October, come hear what the Bible and others say about how to experience a generous life. There will be exercises and challenges during this series to help you consider your relationship with money, possessions, and giving. One of these is the Clean-Out Challenge. Mark your calendar now for Saturday, October 31, from 9:00 a.m. to 11:00 a.m. Various organizations will be on-site to accept and recycle your donations. More information about that is to come.
You won't want to miss a single Sunday of "Defying Gravity." For more information, visit www.BelmontHeightsUMC.org.
In Christ,
Rev. Lisa Fitzpatrick
Senior Pastor
Belmont Heights United Methodist Church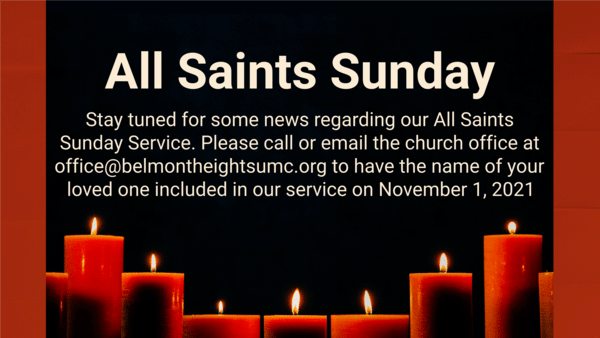 All Saints Sunday
Stay tuned for some news regarding our All Saints Sunday Service. Please call or email the church office at office@belmontheightsumc.org to have the name of your loved one included in our service on November 1, 2021
Defying Gravity Stewardship Commitment This month we are celebrating a churchwide stewardship program called "Defying Gravity." Over a four-week period we'll examine the generous life—what it is and why it can be hard to experience.
Lord in your mercy, hear our prayers...

In our continuing partnership with the Belmont Heights Community Association, our October supply drive will be held on Saturday, October 31 from 9:00am - 11:00am in the church parking lot.
Items being collected:
Canned food and non perishable food items
Socks - all sizes (no infant sizes)
Household items and small kitchen appliances in good condition
Electronics Waste
For questions or more information, please contact the church office at (562) 439-6804.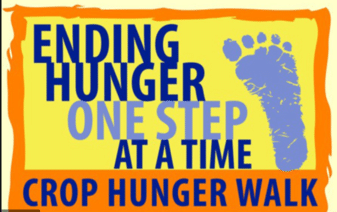 WE WALK to raise funds to assist families who are living with hunger. Are you with US?
As you know, it's been a hard year, and unfortunately, the number of families concerned about their next meal is on the rise.
CROP Hunger Walk means we can take action for someone experiencing hunger; it means someone will get enough to eat. The goal is to assist as many people as we can...that's why BHUMC is participating in the CROP Hunger Walk and fundraising for more meals in our community and for long-lasting solutions to hunger around the world, through community gardens and small-scale farming.
CROP Hunger Walk kicks off is Sunday, October 25 at 2:00pm, with a car rally at Los Altos UMC 5950 E. Willow, Long Beach.
To join the BHUMC CROP Hunger Walk Team, contact Robin Rosin at rlros@verizon.net.
To make a donation CLICK HERE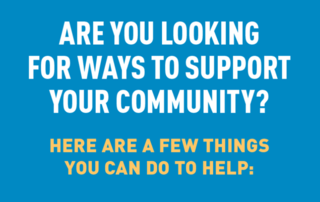 Christmas Greens Fundraiser through Los Altos UMC
Help Los Altos UMC continue to feed the hungry at St. Luke's Episcopal Church in Downtown Long Beach. Contact Robin Rosin at rlros@verizon.net to order greens or for other ways you can help.
Girl Scouts
Contact your favorite Girl Scout to support them in their Fall Fundraiser of Nuts, Chocolates and Magazines.
Boy Scouts
To donate to the award projects of Cub Scout Pack 14, Troop 14, and Troop 25, monetary donations may be made to Belmont Heights UMC. Memo must designate which scout troop you are designating funds to.
Belmont Heights United Methodist Church; A church of, for, and with our community. Making Disciples of Jesus Christ for
Our address is: 317 Termino Ave, Long Beach, CA 90814, USA