Belmont Heights UMC December Newsletter
All Are Welcome! Making Disciples of Jesus Christ. Belmont Heights United Methodist Church; A church of, for, and with our community.
Join us each Sunday for Online Worship
Online Live Worship begins each Sunday at 10:15 a.m.
Pre-Service music and announcements begin at 10:00 a.m.


Join Us Live on Facebook
Advent
Join us for our Advent Study Series Wednesday, December 2, 9, 16 and 23 at 6:30pm.
What will you take out of the box this Christmas- the usual stuff or things that matter? Outside the Box will challenge you to let this Christmas be the one that redefines it all.
Join by Zoom https://us02web.zoom.us/j/5624537148
By phone 1-669-900-6833 Use Meeting ID 562-453-7148
To download study materials, CLICK HERE
Advent for Kids

Our Children's Advent Series begins Sunday, November 29 and continues Sunday, December 6, 13, and 20th. To register, contact Kathleen Rockmore, our Directory of Children's Ministry at familyministries@belmontheightsumc.org
Blue Christmas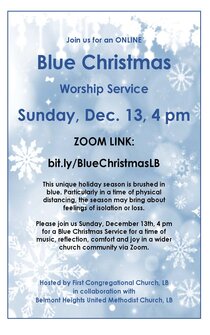 Sunday, December 13
4:00pm
A Service of Rememberance, Healing and Hope
Zoom link CLICK HERE: bit.ly/BlueChristmasLB
Christmas Eve Worship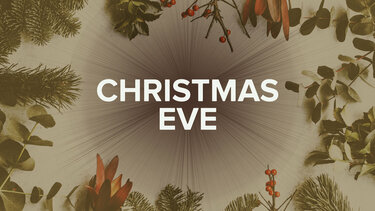 Thursday, December 24 at 6:30 p.m.
Christmas Eve Family Candlelight Service
Join Us LIVE on Facebook
Special Conference Led Service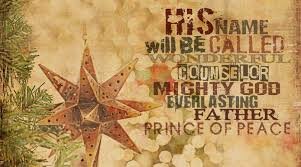 Sunday, December 27
The California Pacific West District will be holding a special Conference Led Service. To view this service go to: http://www.calpacumc.org/
Blood Drive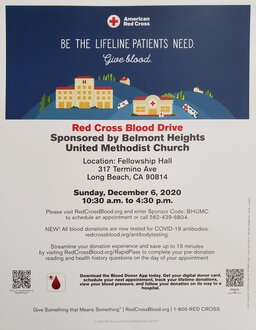 Sunday, December 6
10:30 am - 4:30pm
Visit redcrossblood.org Sponsor Code: BHUMC, to schedule your life saving blood donation.
For ALL the latest about ADVENT and Christmas...
After Worship Coffee Hour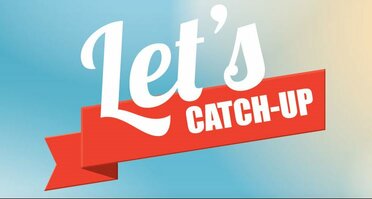 Bring your coffee and join us after worship every Sunday for coffee hour beginning at 11:30 am - 12:00 pm.
Join by phone:
tel:1-669-900- 6833
Use Meeting ID 713-527-098
Coffee Hour with Pastor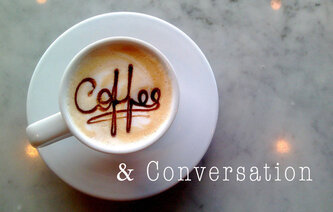 Join Pastor every Tuesday morning from 8:30 am - 9:30 am for a weekly check in, conversation and prayer.
Join by phone:
tel:1-669-900- 6833
Use Meeting ID 562-453-7148
Supplies Drive

Saturday, December 26
9:00 a.m. - 11:00 a.m.
317 Termino parking lot
For our December supplies drive, Belmont Heights United Methodist Church and Belmont Heights Community Association are collecting canned food, non perishable food items, coats and althletic shoes.
This is a no contact, drive through event. Thank you for your donations!
Church Offices closed for the Christmas Holiday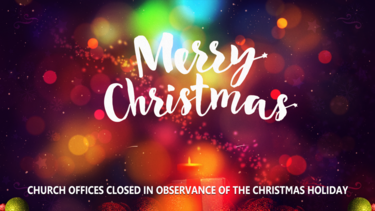 The church offices will be closed Friday, December 25, so that all staff may spend time with their family.
Celebrating these Birthdays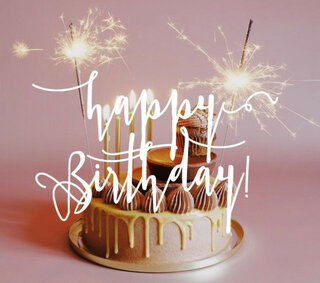 Happy and blessed birthday to our family and friends!
December 1 - David Niren
December 2 - Jasmine Lacsamana
December 5 - Kenton Kimmel
December 11 - Jason Lacsamana
December 15 - Joey Vilaseca
December 23 - Bill Cruikshank (Meals on Wheels)
December 31 - Andy Hale
May this day and all your days be blessed!
Belmont Heights United Methodist Church; A church of, for, and with our community. Making Disciples of Jesus Christ for
Our address is: 317 Termino Ave, Long Beach, CA 90814, USA