BHUMC Weekly What's Up and Blue Christmas Link
A weekly update of all that is going on at Belmont Heights United Methodist Church
What's Happening This Week
Check out our website for the latest sermons, worship, and news:


Please read below for some important things happening this week at BHUMC!
Some highlights:
Blue Christmas
Advent Bible Study
Christmas Eve Worship
Creative Nativities with Family Ministry
Find ways to connect online
Find ways to serve our community
See all the latest below!
Join Us for our Blue Christmas Service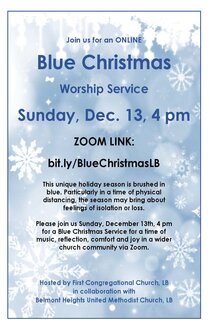 Join us this afternoon, December 13, at 4:00 p.m. for a special Blue Christmas Worship Service.
To join, just click the link below:
https://bit.ly/BlueChristmasLB
The Latest News
Advent 2020 is here! Join us as we move "Outside the Box" this Advent and Christmas Season. Each Sunday and again during our Wednesday Bible Study we will explore what we can "open up" while we await the Christ Child. What will you open up this season that brings you Outside the Box?
Lord in your mercy, hear our prayers...
Advent for Kids

Sunday December 13th & 20th at 12:00pm
There is still time to join in our last two Sunday's left in our Children's Advent Series. Each Sunday brings fresh conversation around Advent and Jesus, in addition to some good ole fun and laughter - kid style. To register, contact Kathleen Rockmore, our Director of Children's Ministry at familyministries@belmontheightsumc.org.
Blue Christmas Worship Service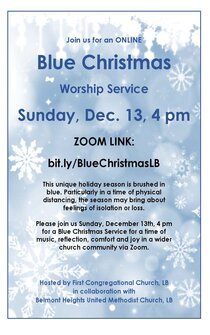 This Sunday, December 13th at 4:00pm, join us for an ONLINE Blue Christmas Worship Service. Hosted by First Congregational Church Long Beach, in collaboration with Belmont Heights United Methodist Church.
This is a service for a time of music, reflection, comfort and joy.
Zoom link: Click HERE: bit.ly/BlueChristmasLB
Christmas Eve Worship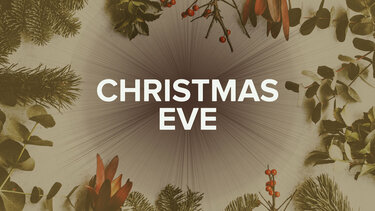 Thursday, December 24th at 6:30pm
Christmas Eve Family Candlelight Service.
Join us for this joyous service of music and celebration. Prepare to have a candle on hand, to light in unison as we celebrate our Lord Jesus Christ.
Join us LIVE on Facebook
Facebook.com/BelmontHeightsUMC/live
We Want Your Pictures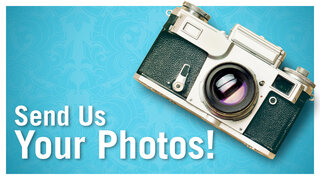 Show us your pearly whites! We would love for our church family to email us photos doing safe activities with those within your circle. It would be great to see what you've been up to. Please send photos that were taken within the last 9 months. Also, please write out that we have permission to use your photos for our slideshow during Worship, on our website, and on our social media pages, mainly Facebook. Please email cynthiabhumc@gmail.com. If it is a large file, share using Google Docs or whatever web-based storage you use. Thank you!
Serving Christ Through Serving Others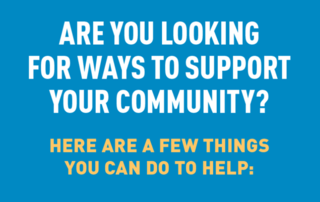 Boy Scouts
To donate to the award projects of Cub Scout Pack 14, Troop 14, and Troop 25, monetary donations may be made to Belmont Heights UMC. Memo must designate which scout troop you are designating funds to.
Belmont Heights United Methodist Church; A church of, for, and with our community. Making Disciples of Jesus Christ for
Our address is: 317 Termino Ave, Long Beach, CA 90814, USA