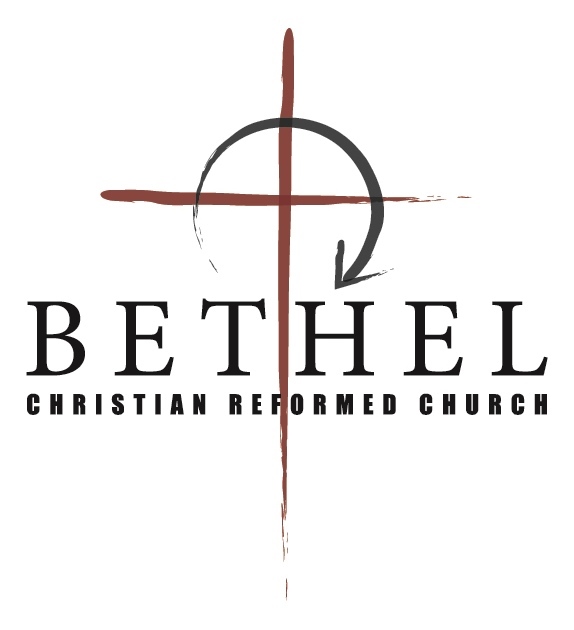 Church Bulletin
Sunday, June 13, 2021
Morning Worship 10:00am
Pastor Steve Van Noort
Opening
Prelude
* Call to Worship
* God's Greeting
* Time of Praise: "O For A Thousand Tongues to Sing" PH 501:1,2,4,7
"Wonderful Merciful Savior"
Confession and Assurance
Prayer of Confession
Assurance of Grace
Song of Response: "To God Be the Glory" PH 473:1-3
Offering Our Prayers
Congregational Prayer
Offerings for Christian Education Fund can be placed in the baskets on your way out (or mailed).
Hearing God's Word
* Song of Preparation: "Speak O Lord"
* Scripture: Genesis 46 (p. 46)
Message: "The Church in Egypt"
Prayer
* Song of Response: "The Church's One Foundation" PH 502:1-4
Closing
* Benediction
* Doxology: "Praise God From Whom All Blessings Flow"
* Postlude
Pianist: Shon Heersink
Praise team: Laura Te Velde, Brendan Vandenberg, Elaine Vos
Brass: Mark Tennant, Pastor Steve, David Vos
Our Church Family
HAPPY 60th wedding anniversary to Ivan and Wilma Groen who will celebrate their special day tomorrow, June 14!
HAPPY BIRTHDAY to Ben Spoelstra who will celebrate his 95th birthday next Sunday, June 20!
Announcements
CONGREGATIONAL SURVEY: As the Pastor Search Committee gets to work, we need your help! In order to best assess the needs and desires of our congregation and build an accurate profile of our church as we look for our next pastor, we are conducting a congregational survey, to be filled out by everyone high school age and above. You should have received a copy in your e-mail inbox and also an e-mailed link if you wish to fill out our online version. There are also hard copies available in the back of church if you need one. Please fill out and return your survey by next week, June 20. Thank you for your participation and help!
NEW SERVICE DEACON: We are grateful to Brian Sipma for joining our service deacons! He will serve the two years that remain of Edie Tennant's term. She will be missed! Remember to pray for all of our leaders as we transition into the new church year. Installation of our new Council members will be on Sunday, June 27.
FAREWELL DATES: Pastor Steve's last worship service at Bethel will be the morning of Sunday, July 25. We will be honoring Steve and his family at a farewell party the prior Wednesday, July 21.
FAREWELL CELEBRATION: The farewell celebration for the Van Noort family will be held on Wednesday, July 21. We are asking you to share a memory or words of encouragement for any member of the family by either speaking that evening or by submitting a written note. Starting today, we will have a basket in the back of church for collecting notes. Another option is to email the church office and Sherry will print it for you. If you have any questions, please contact Mary Kok, Pam Korthuis or Cheri Rutgers.
GEMS HELP NEEDED: Elaine Vos has agreed to help lead the GEMS Girls Club at Bethel this fall, but she needs at least two other women to help as well. Please contact Elaine if you'd consider participating in this important and fulfilling ministry!
FAMILY MEMBER PROTOCOL: Bethel has a protocol which states that if an Administrative Team member has a family member employed by the church, he or she will be excused from any personnel discussions about their family member. In the coming church year, this will apply to Alvin Vos (as regards Sherry and Elaine) and to Keith Korthuis (as regards Pam).
Let us get to know you!
Please take a moment to send us your information so that we may stay connected with you. Your information is carefully managed and protected.
How did you hear about us?