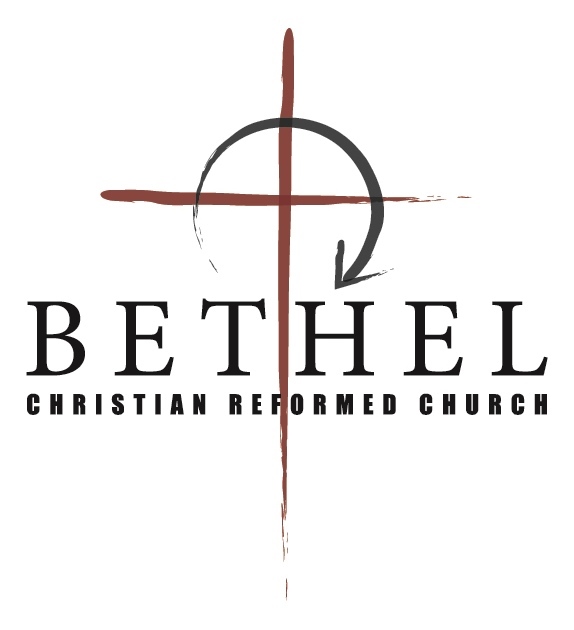 Church Bulletin
Sunday, June 27, 2021
Morning Worship 10:00am
Pastor Steve Van Noort
Opening
Prelude
* Call to Worship
* God's Greeting
* Time of Praise "Praise is Rising"
"Behold Our God"
"This is Amazing Grace"
Installation
New Councilmembers: elders—Les Mulder, Jacob Steiger and Brent Van Dalen; deacons—Paul Hiemstra, Brian Sipma and Bob Vander Haak
Prayer
Song of Response: "All Praise to Him"
Offering Our Prayers
Congregational Prayer
Offerings for Rehoboth Christian School can be placed in the baskets on your way out (or mailed).
Hearing God's Word
* Song of Preparation: "Come Thou Fount" PH 486
* Scripture: Genesis 48 (p. 49)
Message: "Encouragement for Times of Transition"
Prayer
* Song of Response: "He Will Hold Me Fast"
Closing
* Benediction
* Doxology: "Is He Worthy"
* Postlude
Pianist: Amy Vandenberg
Praise team: Becca Ball, Carissa Hiemstra, Laura Te Velde, Nathaniel Vandenberg
Our Church Family
BIRTHDAY BLESSINGS to John Kooy who will celebrate his 99th birthday on Friday, July 2! Great is Thy Faithfulness!
HAPPY ANNIVERSARY to the following Bethel couples who will celebrate special anniversaries this week:
• Marlo and Carol De Young, 53; tomorrow, June 28
• Rod and Carol De Jong, 51, Wednesday, June 30
• John and Jane Schouten, 51; Wednesday, June 20
Announcements
INSTALLATION SERVICE: This morning we will have installation of elders and deacons: elders—Les Mulder, Jacob Steiger and Brent Van Dalen; deacons—Paul Hiemstra, Brian Sipma and Bob Vander Haak. Brian has graciously agreed to serve the remaining two years of Edie Tennant's term as deacon, as she and Mark are moving to Florida. Thank you to our outgoing council members: elders—Ed Ball, John Hiemstra and Tim Holleman; deacons—Dick Drost, Cheri Rutgers and Edie Tennant. We are grateful for the many hours you dedicated to serving Bethel.
CONGREGATIONAL SURVEY: The deadline for the Congregational Survey was extended one week. If you haven't filled out the survey, please do so by today. The more input we receive from the congregation, the more accurate a picture we have for the Church Profile we put together in searching for our next pastor.
FAREWELL CELEBRATION: The farewell celebration for the Van Noort family will be held on Wednesday, July 21. We are asking you to share a memory or words of encouragement for any member of the family by either speaking that evening or by submitting a written note. There is a can on the library table for collecting notes. Another option is to email the church office and Sherry will print it for you. If you have any questions, please contact Mary Kok, Pam Korthuis or Cheri Rutgers. Pastor Steve's farewell service will be Sunday, July 25.
HIGHLIGHTS OF JUNE 15 COUNCIL MEETING:
1. Council elected the following: Chair—Jacob Steiger; Secretary—Randy Knutzen; Vicar—Ken Herwerden.
2. Approved budget of $5,000 for Search Committee expenses.
3. The updated Care Community list from Hospitality Committee was distributed.
4. It was suggested that the status of the Sign Fund, Stained Glass Window Fund and the Fireside Room/Narthex remodel need to be clarified. The Administration Team will discuss and decide how to move forward.
Let us get to know you!
Please take a moment to send us your information so that we may stay connected with you. Your information is carefully managed and protected.
How did you hear about us?