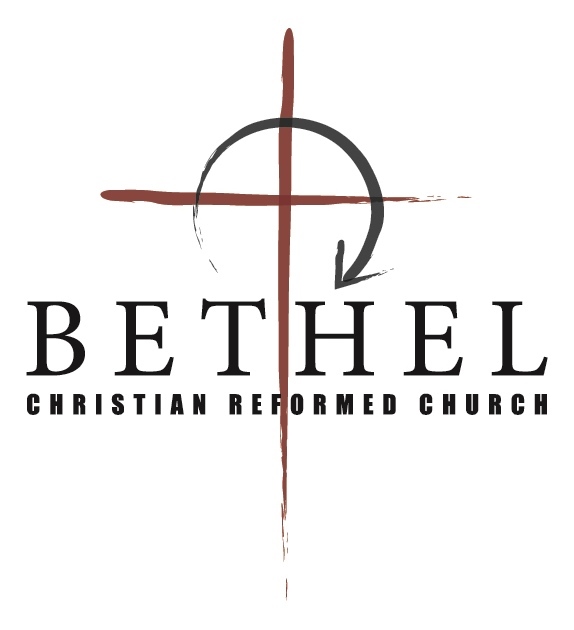 Sunday Bulletin
December 2, 2018
Morning Worship 10:30am
Pastor Steve Van Noort
Gathering to Worship
Prelude: "O Come, O Come, Emmanuel" arr. G. Martin and W. Held
* Call to Worship
* God's Greeting
* Time of Praise "O Come O Come Emmanuel" PH 328:1,2,6,7
"Angels from the Realms of Glory" PH 354:1,4,5
Advent Expectation
The Candle of Hope: LeRoy and Gladys Van Beek
Advent Prayer
Communion
Serving the Bread: "O Lord, How Shall I Meet You" PH 331:1-3
Serving the Juice: "Let All Mortal Flesh Keep Silence" arr. L. Sowerby, D. Chewein and D. Johnson
Offering
Congregational Prayer
Offering for Christian Education Fund
Offertory: "Of the Father's Love Begotten" arr. F. Bock
Prayer of Blessing for the Children
God's Word
* Song of Preparation: "Come Behold the Wondrous Mystery"
* Scripture: Colossians 1. 15-18 (p. 1168)
Message: "God Became Man to Be Preeminent in All Things"
Prayer
* Song of Response: "Joy to the World! The Lord is Come" PH 337:1-4
Closing
* Benediction
* Doxology: "On Jordan's Bank the Baptist's Cry" PH 327:5
* Postlude: "Wake, Awake, For Night is Flying" arr. J. Ferguson
Organist: Marilyn Kooiman
Trumpets: Jill Sipma & Pastor Steve
Song leaders: Mandy Van Noort, Rebecca Ball, Kenna Van Dalen, Laura Te Velde/piano
Evening Worship 6:00pm
Pastor Steve Van Noort
Gathering to Worship
Prelude
Welcome & Opening Prayer
* Songs of Praise and Adoration: "O Come, Let Us Adore Him"
"Lo How A Rose E'er Blooming" PH 351:1-3
"What Child Is This" HFG 180:1,3
Offering Our Prayers and Gifts
Time of Prayer
Offering for Dordt College
Offertory
Hearing God's Word
* Song of Preparation: "Imagine" LUYH: 1-2
Scripture: Psalm 16 (p. 535)
Message: "Content in Christ"
Prayer
Q & A Discussion Opportunity
Closing
* God's Parting Blessing
* Doxology: "Infant Holy, Infant Lowly" PH 353:1-2
* Postlude
Pianist: Sue Meenderinck
Our Church Family
HAPPY BIRTHDAY to Grace Feddema who turns 89 on Friday, Dec. 7
and Norma Buys who will celebrate her 90th birthday next Sunday,
Dec. 9!
CHANGE OF ADDRESS: Aaron and Kate Walters (see printed bulletin).
Announcements
THIS MORNING we celebrate the sacrament of Holy Communion.
Jesus invites all who are weary and heavy laden to find rest in him.
He invites the young, old, rich, poor, strong, and weak—all who have faith in him to come to the feast and be nourished. The bread is gluten-free.
GIVING TREE: The giving tree is here! Please take a tag, buy your gift, wrap it and tape the tag securely on the outside of the gift. Please have the gifts back to church by December 16. Thank you!
GEMS: Tomorrow night you are invited to dress "Christmasy"—in
Christmas colors, have fun and be creative! We will meet at church
at our usual time, 7-8:30.
WISH LIST DONATIONS: The Tuesday women's Bible study group is collecting these items for the Lighthouse Mission's Drop-In Center: socks (preferably not cotton), gloves, hats, razors, deodorant, lip balm, puzzle books, granola bars, hot chocolate packets and candy canes. Please place your donations on the marked table in the library by December 18.
HOLIDAY SERVICES SCHEDULE:
• December 9: Joint Evening Service at Third CRC
• December 23: Evening Candlelight Service at 6:00 PM
• December 25: Christmas Day Service at 10:00 AM
• December 30: PM service will celebrate Old Years with
Communion at 6:00. (No service on December 31.)
COLLEGE STUDENTS: Please remember our college students as they finish their first semester, prepare for finals and make plans to come home for Christmas.
MISSING LIBRARY BOOK: We are missing the book, Just Do
Something: A Liberating Approach to Finding God's Will by Kevin De
Young. If you have it, please return it or notify Joan Vander Haak that you are currently reading it. You are reminded to sign your name and check-out date on the card in the inside cover pocket of each book when you remove it from the library.
THE TABLE NEWSLETTER is available on the back table for those who did not receive it electronically.
SAVE THE DATE: Make sure to mark March 22-23 on your calendar
for the Spring Women's Retreat. The committee is busy planning a
great weekend for any lady who would like to attend! It will be a
wonderful time of fellowship, building new friendships, deepening
current friendships and spending time in prayer and worship to our
Lord and Savior.
PLEASE REMEMBER our Bethel missionaries during this Advent
season as they are serving far from loved ones and often in
challenging circumstances. (See the printed bulletin for a list.)
Let us get to know you!
Please take a moment to send us your information so that we may stay connected with you. Your information is carefully managed and protected.
How did you hear about us?