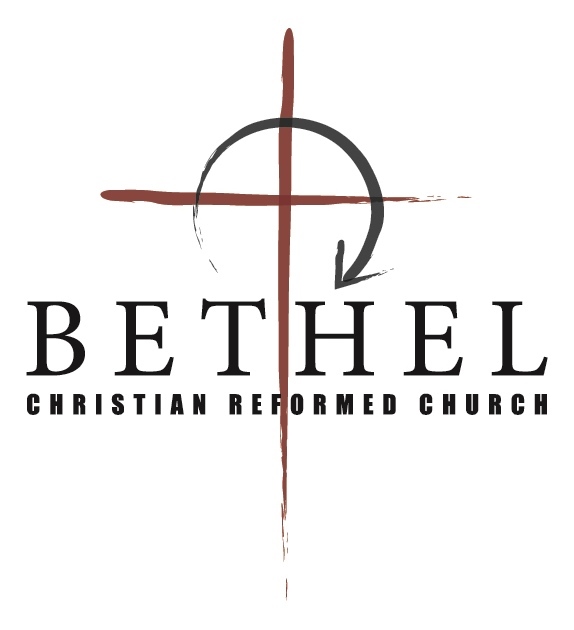 Sunday Bulletin
December 9, 2018
Morning Worship 10:30am
Pastor Steve Van Noort
Gathering to Worship
Prelude
* Gathering Songs: "Come Thou Long-Expected Jesus" PH 329:1-4
"Angels We Have Heard on High" PH 347:1-3
* Call to Worship
* God's Greeting
Sunday School Choir: "Joy" by J. Houser
Advent Expectation
The Candle of Peace: Don and Sally Korthuis
* Song of Response: "Imagine"
Quilt Dedication
Offering
Congregational Prayer
Offering for General Fund
Offertory
Prayer of Blessing for the Children
Hearing God's Word
* Song of Preparation: "Come Behold the Wondrous Mystery"
* Scripture: Colossians 1. 19-20 (p. 1168)
Message: "God Became Man to Reconcile All Things"
Prayer
* Song of Response: "Hark! The Herald Angels Sing" PH 345:1,3
Closing
* Benediction
* Doxology: "Joy Has Dawned" 1,4
* Postlude
Pianist: Joan Vander Haak
Praise team: Jill Sipma, Alvin Vos, Doug Van Andel, Brendan Vandenberg
Our Church Family
WE REJOICE with David and Elaine Vos on the birth of a son, Caleb David, last Sunday! May the Lord be with them as they raise Caleb to love and serve Him.
THANK YOU: As Pastor Steve quoted, "United in Christ and united in one another." Our family and I were blessed to receive such Christ-like love and concern in the past weeks and many times before. Thank you so much to all who helped to make our burden lighter.
--Vernon Ammerman and family
Announcements
QUILT LITANY: This morning we will dedicate the quilts that were made by our Bethel quilting ladies for the Maberry Camp.
COMMUNITY POTLUCK: Care Community #4 will meet for lunch today in the basement following the morning service. Visitors are welcome and encouraged to attend.
WORSHIP COORDINATOR LEAVE: Elaine will take some time off from regular worship planning to spend time as a new family of five. Contact Pastor Steve, Sherry or a member of the worship committee if you need anything (Keith Korthuis, Laura Te Velde, Mary Pitcher and Pat Folkertsma).
YOUTH GROUP: We will be having our annual mall hunt this Wednesday, December 12. Please meet at the youth house at 6:30 pm. Next Wednesday, December 19, we will be serving at the Project Hope Toy Drive from 6:30-8:00 pm. Meet at the youth house at 6:00 pm. Afterwards we will have our Christmas party at church. Please bring a wrapped $5 gift for our white elephant gift exchange.
SEVENTH AND EIGHTH STUDENTS: You and friends are invited to watch either The Nutcracker and The Four Realms or The Grinch on Saturday, December 15. We will meet at church at 2:30. Bring $10 for the ticket.
GIVING TREE: Don't forget about the giving tree in the foyer! There are lots of tags to take! Please have your gift back by next Sunday, December 16—wrapped with the tag taped on the outside. This year the Maberry Camp will have a coffee time on Wednesday, December 19 from 4-5pm. The families will stop by the community center and we will have a chance to greet them and give each family the gifts and quilts.
WISH LIST DONATIONS: The Tuesday women's Bible study group is collecting these items for the Lighthouse Mission's Drop-In Center: socks (preferably not cotton), gloves, hats, razors, deodorant, lip balm, puzzle books, granola bars, hot chocolate packets and candy canes. Please place your donations on the marked table in the library by December 18.
BETHEL QUILTERS: The final meeting for this year will be December 13. We will resume on January 17. Thank you to all who contribute to this ministry.
NEWSLETTER: Extra copies of Bridges of Hope newsletter are on the narthex table for those who did not receive it electronically.
HOLIDAY SERVICES SCHEDULE:
Today: Joint Evening Service at Third CRC
December 23: Evening Candlelight Service at 6:00 PM
December 25: Christmas Day Service at 10:00 AM
December 30: PM service will celebrate Old Years with Communion at 6:00. (No service on December 31.)
MISSING LIBRARY BOOK: We are missing the book, Just Do Something: A Liberating Approach to Finding God's Will by Kevin De Young. If you have it, please return it or notify Joan Vander Haak that you are currently reading it. You are reminded to sign your name and check-out date on the card in the inside cover pocket of each book when you remove it from the library.
Let us get to know you!
Please take a moment to send us your information so that we may stay connected with you. Your information is carefully managed and protected.
How did you hear about us?