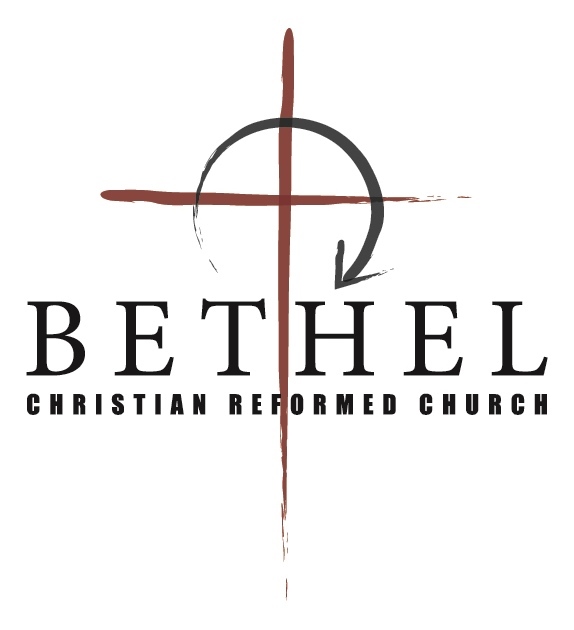 Sunday Bulletin
December 16, 2018
Morning Worship 10:30am
Pastor Steve Van Noort
Gathering to Worship
Prelude
* Gathering Songs:
"O Come All Ye Faithful" PH 340:1-3
"Hark the Glad Sound! The Savior Comes" PH 335:1-4
* Call to Worship
* God's Greeting
* Time of Praise "He Has Come for Us (God Rest Ye Merry)"
Advent Expectation
The Candle of Joy: Bob and Glenda Elgersma
Song of Response: "Unspeakable Joy/Joy to the World"
The Celebration of Baptism
Baptism of Caleb David Vos and Cheryl Marston
Testimony of Faith: Rand and Cheryl Marston
Baptist of Cheryl Marston
* Song of Preparation: "Joy Has Dawned" 1-4
Offering Our Gifts
Congregational Prayer
Offering for Faith Promise
Offertory
Prayer of Blessing for the Children
God's Word
* Scripture: Colossians 1.21-23 (p. 1168)
Message: "God Became Man to Present Us Holy and Righteous"
Prayer
* Song of Response: "Come Behold the Wondrous Mystery"
God's Blessing
* Benediction
* Doxology: "Infant Holy, Infant Lowly" PH 353:1-2
* Postlude
Organist: Marilyn Kooiman
Trumpets: Les Mulder & Pastor Steve
Pianist: Laura Te Velde
Praise team: Kent Te Velde, Mandy Van Noort, Becca Ball
Evening Worship 6:00pm
Pastor Steve Van Noort
Gathering to Worship
Prelude
Welcome & Opening Prayer
* Songs of Praise and Adoration: "O Come O Come Emmanuel" PH 328:1,4,5
"While Shepherds Watched Their Flocks By Night" HFG 175:1,3-5
"Hark! The Herald Angels Sing" PH 345:1-3
Offering Our Prayers and Gifts
Time of Prayer
Offering for Calvin College
Offertory
Hearing God's Word
* Song of Preparation: "Angels We Have Heard on High" PH 347:1-3
Scripture Colossians 1 21-23 (p. 1168)
Message: "Persevering to the End"
Prayer
Q & A Discussion Opportunity
Closing
* God's Parting Blessing
* Doxology: "Redeeming Love" HFG 199:1-3
* Postlude
Pianist: Jackie Van Dalen
Our Church Family
BAPTISM: This morning we are privileged to witness the baptisms of Caleb David Vos and Cheryl Marston. We also welcome Rand and Cheryl as members of Bethel. To God be the glory!
WE EXTEND OUR CHRISTIAN SYMPATHY to Brian and Jill Sipma, Zach, Tyler and Brooklynn in the passing of Jill's mom Gwen Bousema in Sheldon, Iowa last week.
Announcements
COUNCIL OFFICERS: At the December council meeting the following members were elected to these offices for 2019:
President: Keith Korthuis
Clerk: Ed Ball
Vicar: Tim Holleman
President of Deacons: Ken Herwerden
Secretary of Deacons: David Vos
Vicar of Deacons: Dick Drost
Treasurer: Mark DeJong
Assistant Treasurer: Ken VanderVeen
Special Funds Treasurer: Cheri Rutgers
YOUTH GROUP: This Wednesday, December 19, we will be serving at the Project Hope Toy Drive. Meet at church at 6:15pm. Afterwards we will have our Christmas party at church. Please bring a wrapped $5 gift for our white elephant gift exchange.
EVENING COFFEE TIME: Please join us in the basement for coffee time after our evening Candlelight Service on December 23. Bring a plate of a dozen or more goodies to share.
WORSHIP COORDINATOR LEAVE: Elaine will take some time off from regular worship planning to spend time as a new family of five. Contact Pastor Steve, Sherry or a member of the worship committee if you need anything.
GIVING TREE: There are still some tags to take from our giving tree in the foyer but gifts must be returned by this evening, December 16! Please wrap your gift with the tag taped on the outside. This year the Maberry Camp will have a coffee time on Wednesday, December 19 from 4-5pm. The families will stop by the community center and we will have a chance to greet them and give each family the gifts and quilts.
WISH LIST DONATIONS: The Tuesday women's Bible study group is collecting these items for the Lighthouse Mission's Drop-In Center: socks (preferably not cotton), gloves, hats, razors, deodorant, lip balm, puzzle books, granola bars, hot chocolate packets and candy canes. Please place your donations on the marked table in the library by December 18.
NEWSLETTER: Extra copies of Cheryl Urena's newsletter are on the narthex table for those who did not receive it electronically.
THANKSGIVING OFFERING: Thank you for the many financial gifts given during our Thanksgiving offering. This year, we collected over $15,000 to be distributed to a wide variety of ministries being the hands and feet of Jesus both locally and around the world. Some of the major recipients of our gifts this year include The Table, Project Hope, World Renew, and Lighthouse Mission.
CHRISTMAS MORNING: On Christmas Day we will have the opportunity to give to the Benevolence Fund in our offering. This year, thanks to your generous giving, the deacons have been able to support several families within our church who face significant financial hurdles. Please prayerfully consider how you can give this Christmas to help share the burden these families bear.
CHILDREN'S PROGRAMS: Sunday School will not meet December 23-January 6 but will resume on January 13. No Children and Worship on Christmas Day or December 30.
CHURCH MAILBOXES: Please check your mailboxes as many of them have Christmas cards.
Let us get to know you!
Please take a moment to send us your information so that we may stay connected with you. Your information is carefully managed and protected.
How did you hear about us?